Main Content Starts Here
A St. Patrick's Day Guide for Wine Drinkers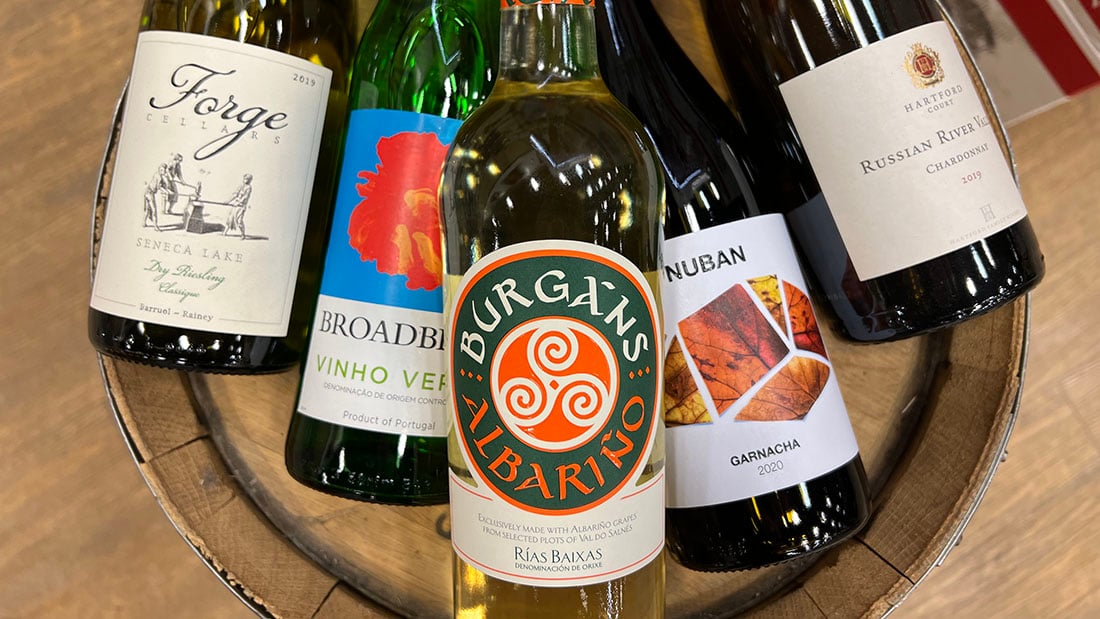 St. Patrick's Day is a green beer and whiskey holiday, there's no way around it. Ireland's wine production is very limited to begin with, but that doesn't mean if you exclusively drink wine that you can't take part in the festivities. Here we've laid out a friendly guide to swap whiskey for wine.
Option one: Choosing wines that pair with classic St. Patrick's Day fare. In years past we've blogged about some of our favorite St. Paddy's recipes; corned beef and cabbage, it's offspring recipe the Reuben, or the day after hangover cure corned beef hash. With any corned beef and cabbage meal, you don't want the wine to overpower the corned beef, but you also don't want the funkiness of the cabbage to overpower the wine. It's a delicate balance and in this case, we recommend reds with lighter tannins like grenache and whites with noticeable minerality like dry rieslings from Alsace or Finger Lakes.
Option two: Wines with green flavors. You can always partake in the fun and add green food coloring to your white wine but we prefer to take a more subtle approach. Varieties like cabernet sauvignon, cabernet franc, and sauvignon blanc can sometimes express "green flavors" like green bell pepper, green chile, or sometimes even grass. It sounds less appealing when you single these flavors out, but when they come together harmoniously with the other flavors you get tasty wines like Catena Cabernet Sauvignon, Ravines Cabernet Franc, or the Los Vascos Sauvignon Blanc. You can take this one step further and go with a Vinho Verde, which translates to green (as in young) wine. While the wines are not a full shade of Kelly Green, they sometimes have a slight green tint to them and are known for their light effervescence and a liveliness great for parties.
Option three: Go for something disguised as Irish. Your buddies won't have time to harp1 on you for drinking wine when they see the festive Gaelic label on Burgans Albariño. Drink it straight from the bottle and let them cheer on in awe that you found an Irish wine! You don't have to tell anyone it's Spanish, that can be our little secret.
Option four: Organic "green" wines. Green wines can fall anywhere under the organic umbrella; biodynamic, organically grown, etc. They are regulated and meet certain standards set by governing bodies. These wines are green for the environment and therefore you're not only in this to celebrate the Irish heritage you have (or have for the day) but you're also doing something to help the planet. You green hero.
Finally, option five: Wines from the Green Valley AVA. Green Valley is in the southwestern part of the Russian River Valley in Sonoma County, California. It is one of the smallest and foggiest appellations in that area with only nine key wineries, including Deloach Vineyards, Hartford Family Winery, and The Rubin Family Pinot Noir. These wines come from land as green as Ireland, or at least I assume as much based on the name, so how can you go wrong?
There you have it. Five easy options for switching out the green beer for "green" wine. May the luck o' the Irish be with ya this St. Patrick's Day!
Footnote:
If you caught that pun, have another round on me. Cheers!