Main Content Starts Here
Barrel to Bottle: What's New (and Old) for St. Patrick's Day?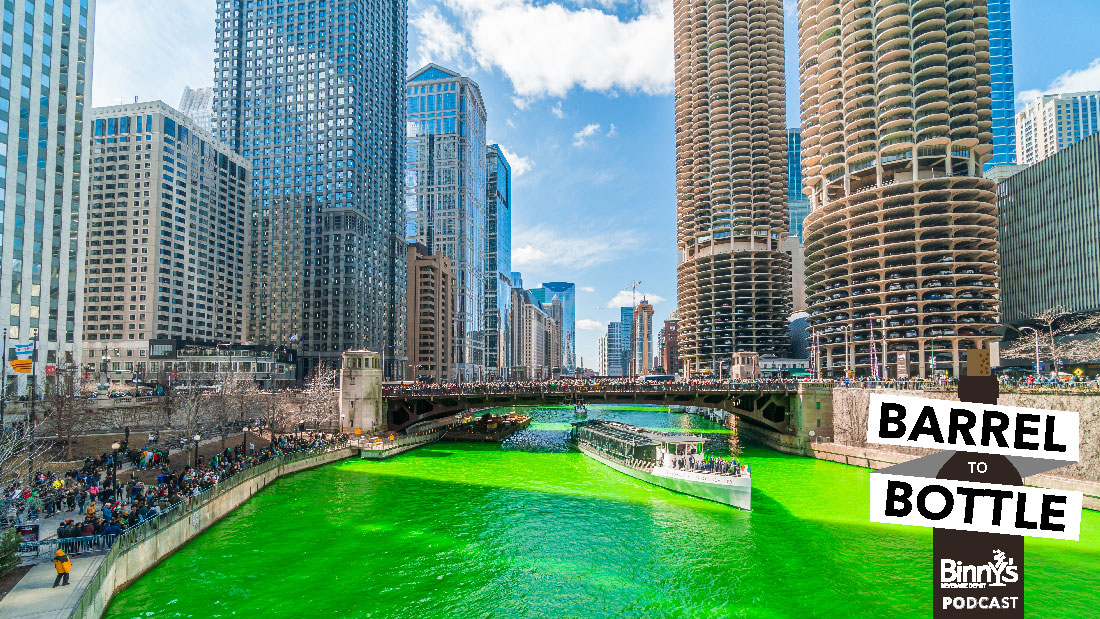 It's March, which means it's once again time to talk about all things Irish, the new and the old. Last year we talked about some Irish whiskies and Irish creams and there have been even more innovations in the category. Will Roger be able to find something to replace his beloved Declan's Irish Cream?
One of the reasons Roger wanted to talk about Guinness is to demystify it. Everyone thinks it's a heavy beer, but it's not. Guinness is so light in body, that it actually floats on top of a lager in a Black & Tan. It's also very well made, meaning it doesn't have a ton of residual sugars. Therefore, it's a low-calorie beer. Guinness recently introduced a non-alcoholic version of Draught and although Pat is really sick of Roger talking about NA beer, this is one that he's tried and been impressed with.
Murphy's Stout is kind of the stout that sits in the background whenever we talk about Irish stouts. But people are actually very territorial about it. If you're in the south of Ireland, it is Murphy's everywhere. It's a richer beer though, so Pat's OK with it. Wrapping up beer is Three Floyd's Brian Boru. This is a very Americanized version of an Irish Red Ale. But really, it tastes like an old school American pale ale.
What is St. Patrick's Day without some Irish Whiskey? Most people know blended Irish Whiskey, which is a blend of two of the three styles of whiskey made in Ireland. Today Pat has three different whiskies that each represent a different style of Irish whiskey.
Kilbeggan Single Grain is a 16-year-old whiskey, and it was an entire Binny's Handpicked batch. Next up is the single malt Irish Whiskey, Limavady. It's new, it has an annoying bottle, and as a single barrel it's being referred to as the Blanton's of Irish Whiskey. Despite that, it's quite a nice surprise. Rounding out the Irish Whiskey is Method & Madness from Middleton. They the masters of the single pot still whiskey and Method & Madness is the crafty arm of their distillery.
If you don't like beer and you don't like whiskey, there are two final options for St. Patrick's Day. Irish Gin is very big right now, including Glendaloughs Wild Botanical Gin with hand foraged local botanicals.
Finally, it's desert time. McGrath's is aimed right at Roger and it very well might dethrone Declan's as his preferred wine-based Irish Cream liqueur of choice. If you're looking to take it up a notch, we've also got The Whistler Irish Cream. It's stronger than Declan's and made with real dairy and real whiskey. It feels like a higher caliber than McGrath's. But with Bailey's priced what it is, it's worth it to spend a few more dollars on Whistler or Five Farms.
If you have a question for the Barrel to Bottle Crew about wine, spirirts or beer email us at comments@binnys.com, or reach out to us on Facebook, Twitter or Instagram. If we answer your question during a podcast, you'll get a $20 Binny's Gift Card!
If you like our podcast, subscribe wherever you download podcasts. Rate and review us on Apple Podcasts.