Main Content Starts Here
Barrel to Bottle: Portugal. The Podcast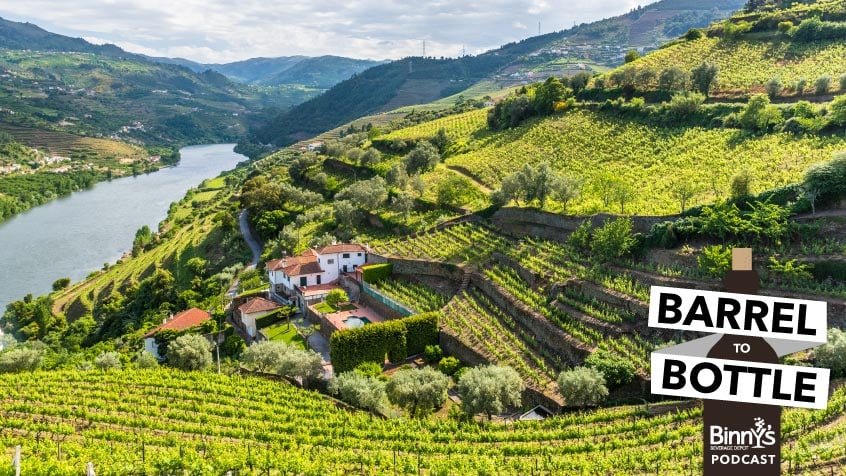 Portugal: it's not just fortified sweet wines and inexpensive vinho verde. Barb traveled to Portugal and it left such an impression, so she had to share it with the Barrel to Bottle crew. From Dão to Douro and all points in between, Barb sampled a wide and diverse variety of wines and ate a lot of salted cod. Plus, the challenges of making Portuguese appealing to U.S. drinkers. Stick around for the Q&A segment and learn why white wine usually doesn't age as long as red wine. Taste along at home with Dac Red Blend, São Miguel do Sul, Pratts & Symington Post Scriptum de Chyrseia plus Caso do Valle Vinho Verde.
Have a question for Binny's Beverage Depot? Hit us on Twitter and you might win a $20 gift card toward your next purchase! Tweet @BinnysBev.
Want to attend an upcoming tasting or event? Check out our events page.