Main Content Starts Here
Confessions of a Mixologist: The Fanciulli Cocktail vs. The Black Manhattan - A Bitter Dispute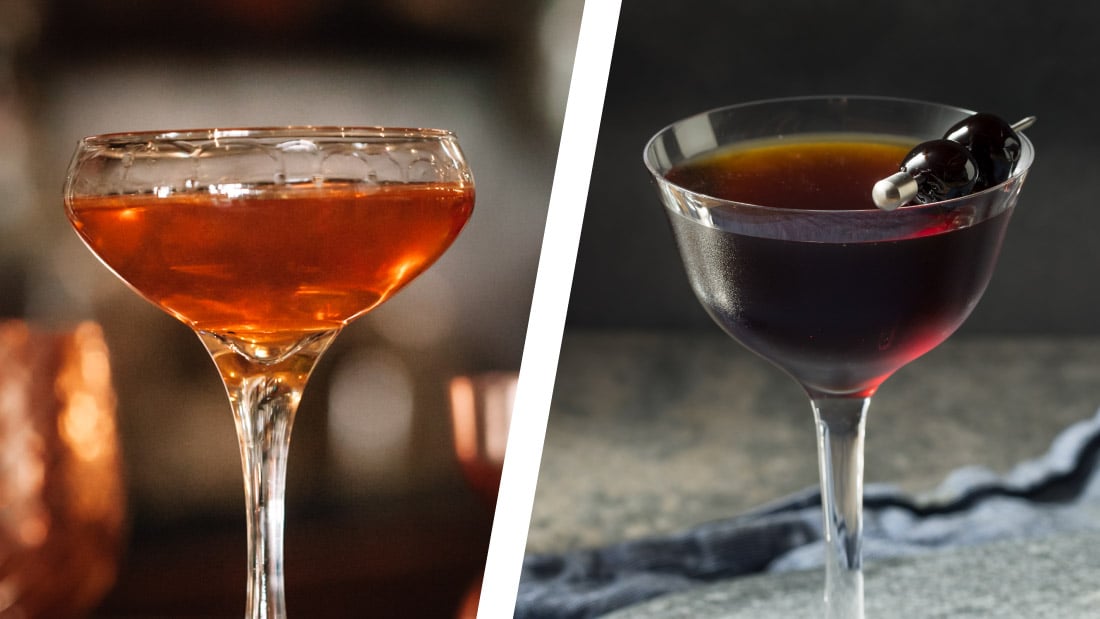 (skip to recipe)

A duel between bitter rivals for control of Manhattan. If New York is indeed the model for Gotham that might sound like the plot of the next Dark Knight movie. (Although we are duty bound to point out that Chicago, our fair city, has been standing in for Gotham of late, including a glimpse of Binny's Grand Ave. location.) The screenplay might read something like this:
It's Bourbon Heritage Month in Gotham. Fade in on a tuxedo clad Bruce Wayne drinking a Sweet Manhattan at a swanky Wayne Manor cocktail party. Cut to the slanted and enchanted hideout of Batman's archenemies. A planning session for their next chaos inducing caper is underway. The Riddler divides his attention between his Fanciulli, a brooding and mysterious cocktail, and the plotting. He puzzles over the sensory complexity Amaro brings to the cocktail. It's a riddle even he can't fathom but he is deeply enjoying the attempt, leaping, and cackling as he sips.
Cut to an intimate and tension filled scene of Batman sharing a cocktail with Catwoman. We realize it is a Black Manhattan. The scene ends, the tension unresolved, but it is clear that this sinister riff on the Manhattan is perfectly suited for Bruce Wayne's disturbed alter ego. The essence of the drink and his twisted vigilantism both emanate from bitter darkness.
Final scene – Alfred enters the library at Wayne Manor, Black Manhattan on a silver tray. We see that it is supremely unhealthy for Bruce to bury his dark side so deeply and are relieved that he is reintegrating his dark impulses back into his public personality, at least in his choice of cocktails. Fini!
Pad these essential scenes with plenty of car chases, explosions, general wackiness, and a little Biff! Bam! Pow! The Oscar buzz will be palpable.
Fanciful digressions aside, this is all about two Amaro driven riffs on the Manhattan cocktail. Kindred spirits separated in time by 100 years but bound together by concept and intent. The Fanciulli, introduced long ago at the Waldorf-Astoria, cleaves more closely to the Manhattan formula (at least in our tweaked but dare we say more balanced version) adding just a skosh of the intense Fernet Branca.
The Black Manhattan is a 21st century cocktail, from San Francisco's Bourbon and Branch, that has rocketed to popularity by replacing all the Vermouth with the relatively gentle Averna Amaro, lending it a bittersweet caramel and chocolate inflected profile of complexity and balance.
Which one will win control of Manhattan? More importantly, which one will win your heart and palate? Try them both and let a little bit of your dark side show.
Note: We recommend using Whiskey with a bit of oomph, to stand up to the powerful flavors of the Amaros in both. Bottled in Bond Bourbon or Rye or something like Wild Turkey 101 make sense. This is also the time to break out the rich, vanilla scented Carpano Antica Formula Sweet Vermouth to serve as a foil to the Fernet Branca in the Fanciulli.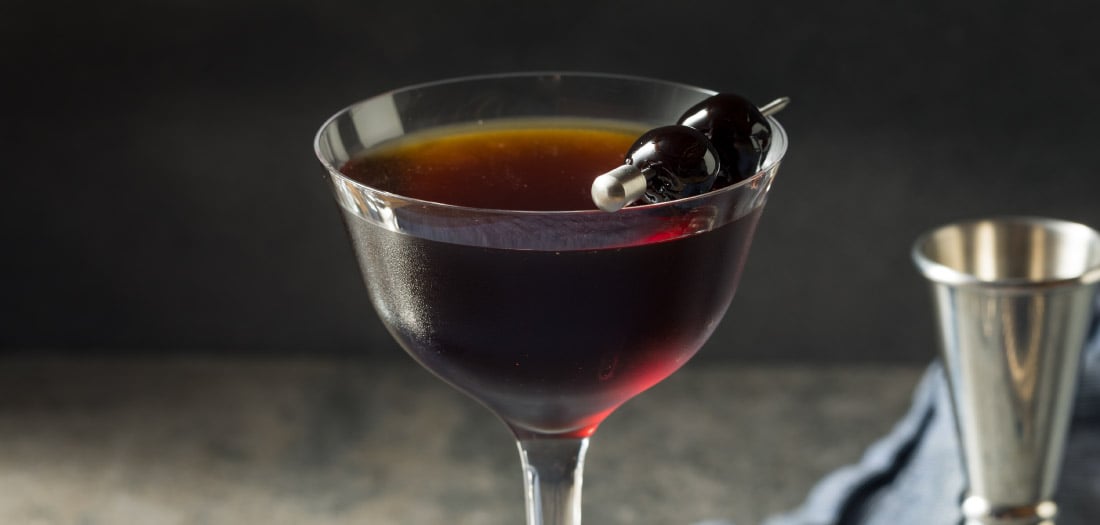 Black Manhattan
INGREDIENTS:
SIMPLE STEPS:
Add all ingredients into a mixing glass with ice and stir until well-chilled.
Strain into a chilled coupe glass.
Garnish with a Luxardo cherry.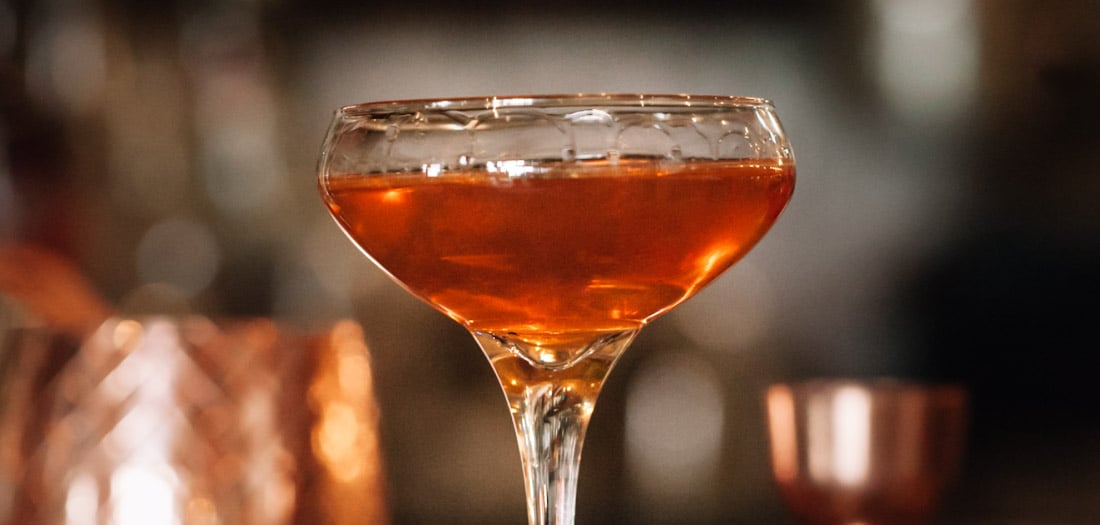 Fanciulli
INGREDIENTS:
SIMPLE STEPS:
Add all ingredients into a mixing glass with ice and stir until well-chilled.
Strain into a chilled coupe glass.