Main Content Starts Here


The Women of Binny's initiative began in 2021 to build community, expand educational opportunities, and promote the advancement of women at Binny's Beverage Depot. We aim to support the women of Binny's by:
Mentoring the next generation of women leaders


Creating a welcoming environment for women in the wine, spirits and beer industry


Connecting women across our 45 stores to better network and support one another in and out of the workplace


Hosting educational seminars, events and trips


If you want to learn more or partner with the Women of Binny's, please reach out.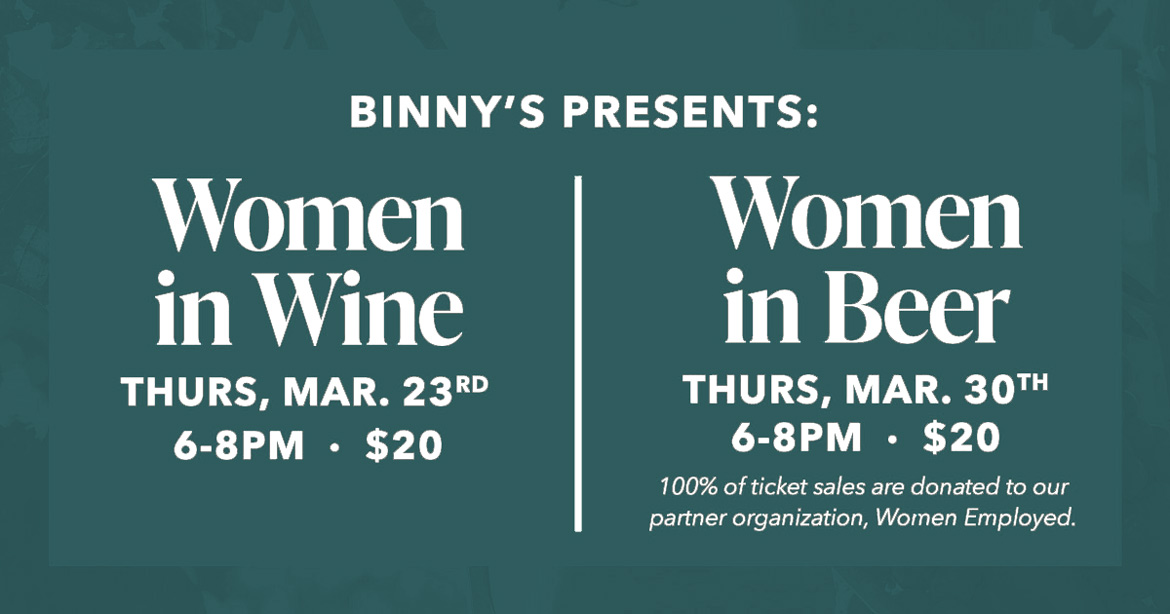 Dinner featuring women winemakers of the Finger Lakes, September 2021.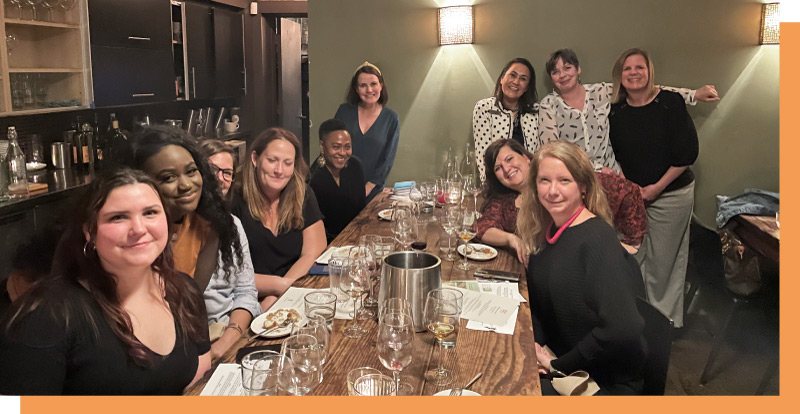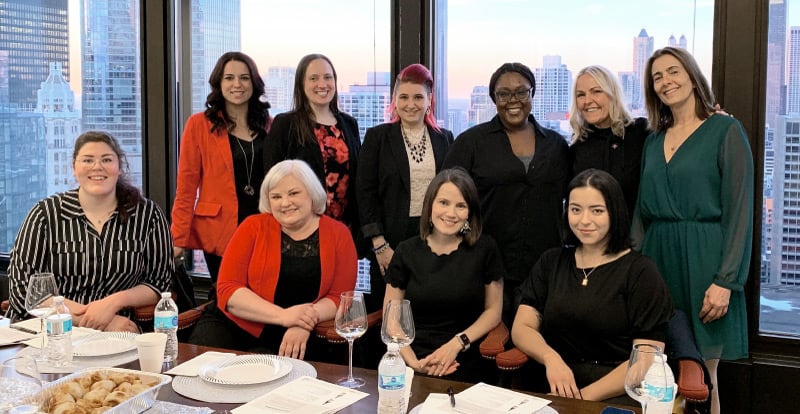 Dinner featuring women winemakers at the Argentine Consulate, February 2022.
A visit with Whiskey Acres to select the second round of Women of Binny's handpicks from their distillery, July 2022.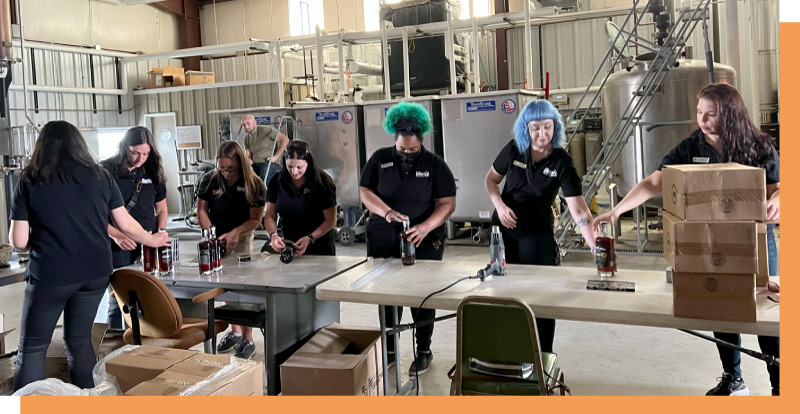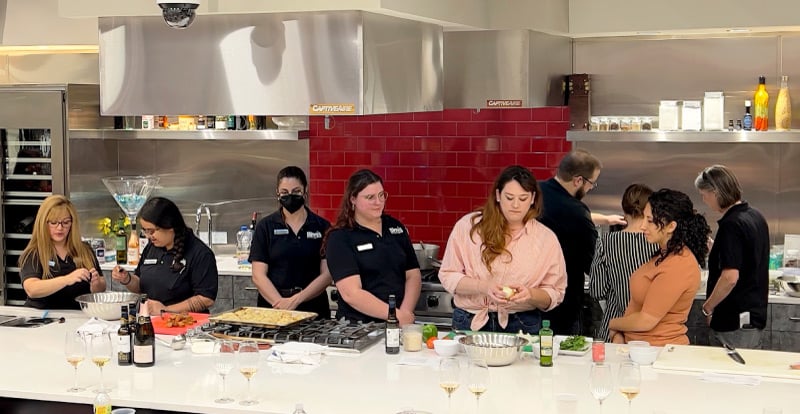 Spanish Food & Wine Demo, a lesson in kitchen prep, execution, and wine pairing, August 2022.
A visit with Rabbit Hole Distillery to sample barrels for the Binny's handpicks program. Louisville, September 2022.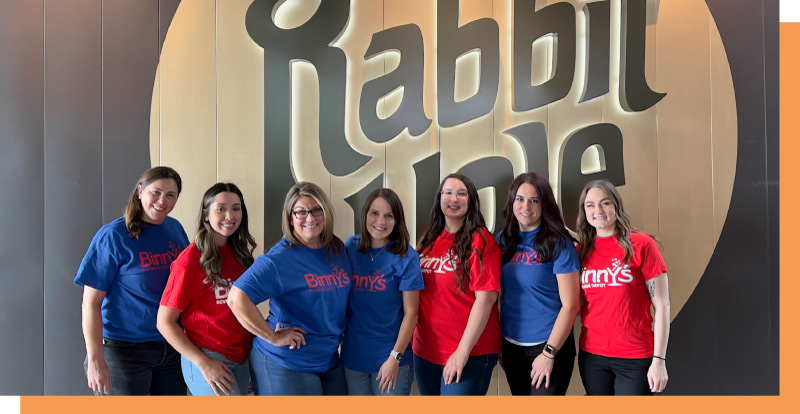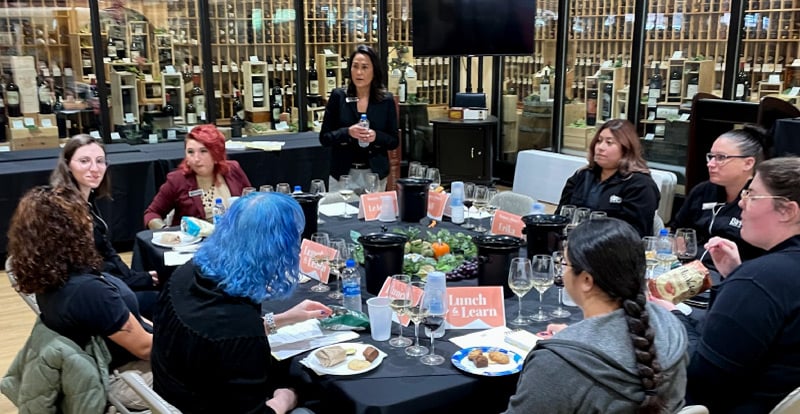 Final Lunch & Learn of the calendar year, September 2022.
Women of Binny's Presents: Women in Wine event, March 2023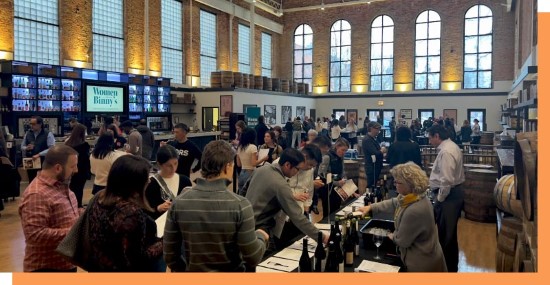 Although this initiative is titled Women of Binny's, all are welcome to participate regardless of gender.