Main Content Starts Here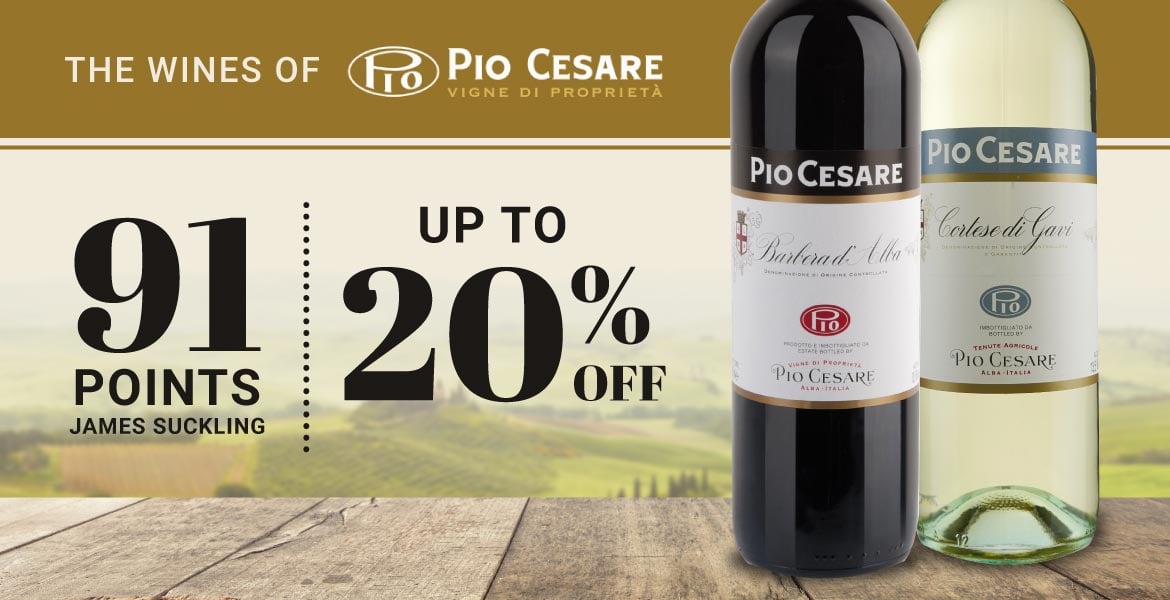 "Pio Cesare is what I call a 'lighthouse' winery. Steadfast and standing tall among the rest...."

Wine Advocate
Today's two offers are from the cool hillsides of the Piedmont - one of the wine world's greatest sites for the vine - and are guaranteed to quench your summer thirst with style! Barolo and Barbaresco producer Pio Cesare is one of the Piedmont's grand estates, an elder statesman with decades of hard-earned knowledge and know-how. Which are required to craft lithe and lighter-bodied summer wines with hard-hitting, upfront, and fruit forward flavors. Sounds like a paradox, yet somehow Pio Cesare squares the circle with today's two wines. Both offer a feast of exhilarating fruit flavors fit for any summer dish and the hot days ahead of us.