Main Content Starts Here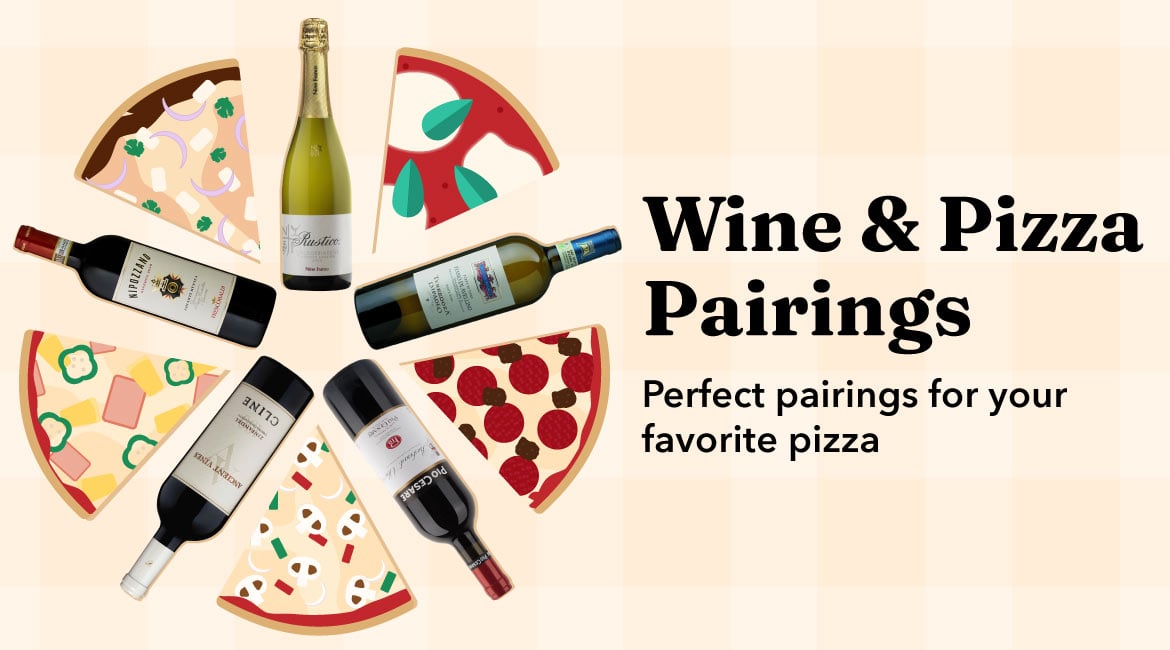 Sicilian-inspired Detroit style pizza, cracker-thin Neapolitan style pizza, a slice of New York style pizza folded in half, our very own Chicago style deep dish pizza, and all graced with your favorite toppings - however you slice it Binny's Beverage Depot has a bottle of vino for you. Ever wonder what wine to serve with your favorite takeout pizza? Read on! The gems below will leave you wanting more.
Pizza Pairing: Margherita

What's pizza at its most pure other than a crust topped with sweet tomato sauce and mozzerella cheese with a kiss of savory herbs? Chewy, zesty, and creamy all at the same time, a Margherita pizza might seem a hard pairing indeed for wine. Not so! As with all things foodwise, try a sparkling wine. A crisp and savory Prosecco will shine with it. Nino Franco's Rustico is as good as they come.
Pizza Pairing: Hawaiian

You may think you're throwing us a curve ball with a ham and pineapple topped pizza but we know that Terradora's 2019 Fiano will hit it out of the park. The wines of Fiano were once praised by the Roman historian Pliny the Elder, perhaps the world's first wine critic. Today's Fiano wines and their creamy texture, tropical and citrus fruit notes, and toasty hints are the ideal match for the island-inspired pizza.
Pizza Pairing: BBQ

Sweet, smoky, savory, and oh so spicy - BBQ chicken pizza is an all time favorite, a marriage of Italian style and American brashness. Purportedly first served at Spago, it's now a classic. What wine to serve with it? Zinfandel! Brought by Italian immigrants and now California's very own, Zinfandel and its brash fruit, chocolate and baking spice suggestions, and mint savor are a natural match for the smoky sweet and spicy sauce, earthy red onions, and the savory cilantro that make BBQ pizzas oh so good.
Pizza Pairing: Meat lovers

With hints of sweetness, tang, and spice accenting its salty richness - pepperoni and Italian sausage lend a pizzazz that no other pizza toppings can match, and demand an equally fun loving, vivacious wine. Your red? If there's any Italian red that says la dolce vita it's Chianti hands down. Brimming over with tart cherries, savory herbs, and just a touch of leather, Chianti is a walk on the wild side, and a match for the salty-sweet richness of Italian sausage, pepperoni, or any artisinal salami for the matter. And dollar for dollar, the Nipozzano is one of Tuscany's best.
Pizza Pairing: Mushroom

Think of Barbera as the great all-rounder. Like your pizza with sausage and pepperoni or both? Barbera has you covered. Like your pizza with just cheese or a harvest of vegetables atop it? No propblem. But Barbera absolutely shines with mushrooms or Neapolitan pizza drizzled with truffle oil. After all, Barbera is native to the Piedmont, whose legendary white truffles are worth their weight in gold.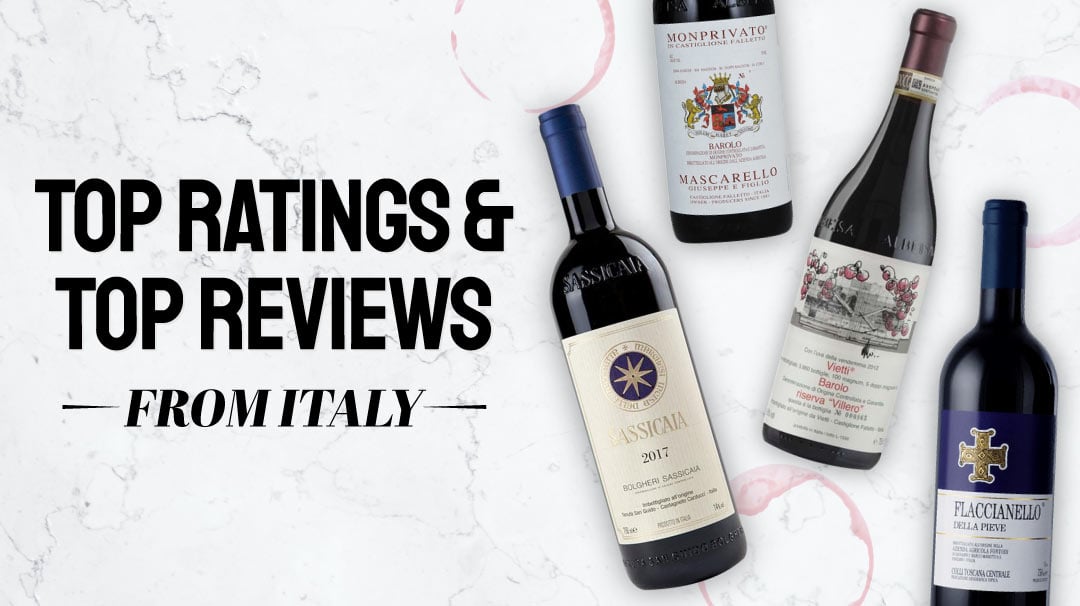 Foie gras and figs for your flatbread? Or duck confit and a drizzle of truffle oil? Or an assortment of artisinal salami and fresh arrugala artfully arranged atop your pie? If you prefer only the finest ingredients and the finest wines, then the bottles below are for you. Luxury toppings or a luxury meal call for an equally luxurious fine wine. Below are some of our finest, most rare Italian bottles on our shelves. Sassicaia, Monfortino, Biondi Santi, Soldera, Dal Forno - all are legends. You only live once, so spoil yourself. You deserve it!