Main Content Starts Here
CONTACT THE WINE HOTLINE: wine@binnys.com or (866) 975-6188. Get expert advice & help with all things wine.
*Items availablity varies by store
In time for the holidays, a Billecart-Salmon Champagne for under $40! Available through New Year's only at Binny's.
"Billecart-Salmon...
...is all about timeless elegance."
-Antonio Galloni
The Charles Le Bel Inspiration 1818 displays the classic, elegant Billecart-Salmon house style at a fraction of the cost of Billecart's beloved cuvees. A fine, persistent bead and a lovely pale gold color greet the eye, while complex aromas of white alpine flowers, toasted brioche, marzipan, honey, pear and butter sauteed apple fill the nose. The palate follows suit, showing exceptional balance between a creamy mouthfeel, citrusy Meyer lemon-like acidity, ripe orchard fruit and a graceful mineral streak that runs through the delicate finish. A wonderful Champagne for a modest price. A star is born!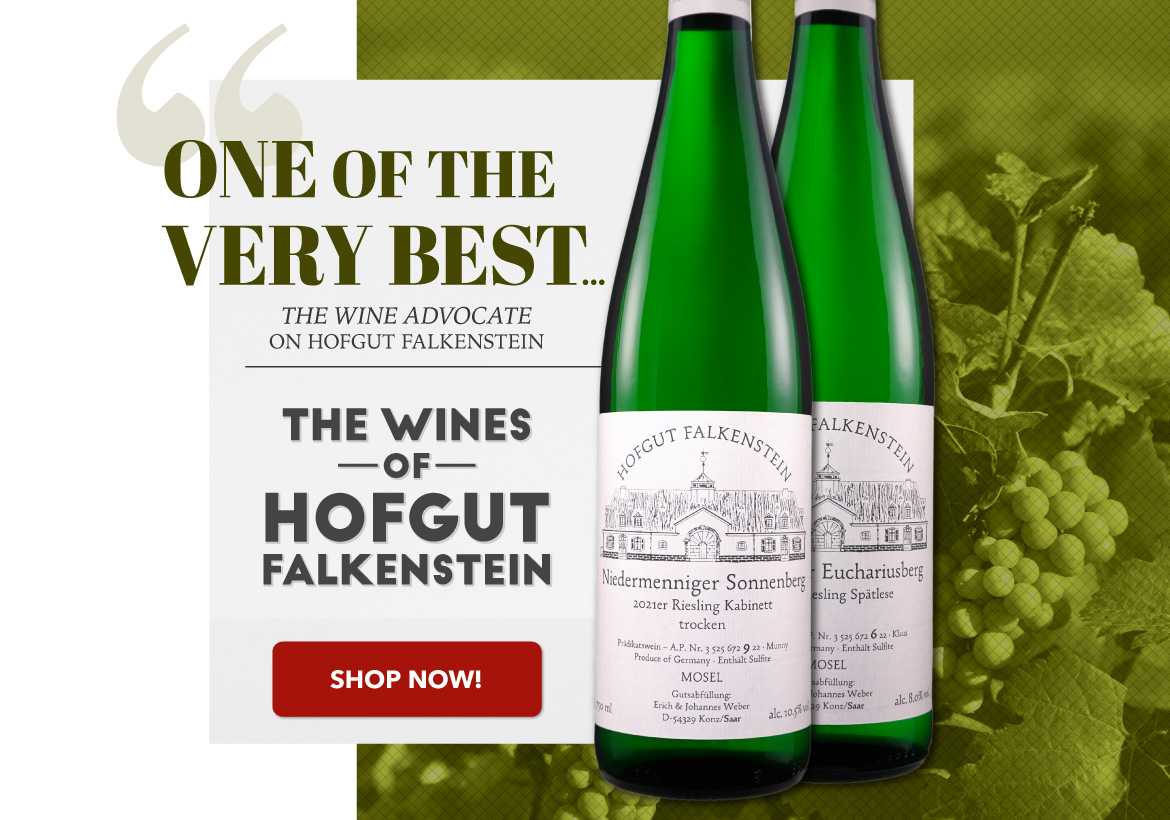 We couldn't be more thrilled to offer the latest releases from one of the wine world's greatest estates. Father and son Erich and Johannes Weber toil in their organically cultivated vineyards and take a hands off approach in their cellar. The results are some of the world's finest dry and off-dry rieslings. They are mouthwatering wines that highlight above all else the energy and purity of flavors that only Mosel rieslings can display. Though they just hit our shelves we expect these to move quickly. So now is the time to grab whatever you can before we are sold out!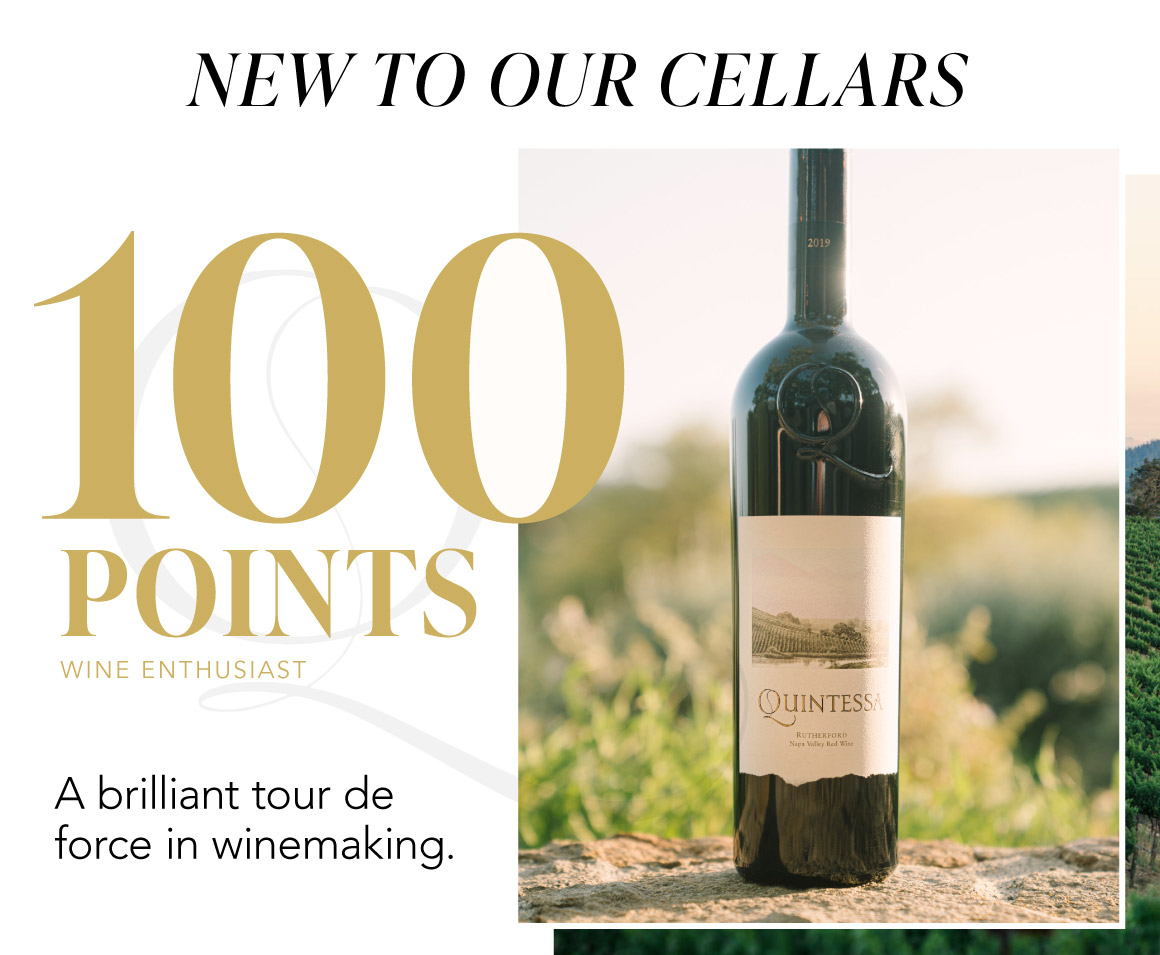 *Items availablity varies by store
Brand new in Binny's cellars! Three sizes of a quintessential Bordeaux blend from the heart of Napa Valley. The 2019 Quintessa is a beautifully rendered expression of biodynamically grown Rutherford fruit, lovingly transformed into a perfect wine. Don't miss this brilliant tour de force in wine making!

"This is a winemaker's master class in blending and understanding of a long-standing site. Dried herb, cedar and pencil shavings accent lifted red fruit and brilliant acidity on the palate, with a supple yet still youthfully grippy texture that is framed by structured, graceful tannins."
100 points
Virginie Boone Wine Enthusiast, July 2022