The Whiskey Hotline team is on a never ending mission. We scour the world for the most interesting, unique and best barrels of whiskey we can find. This can take us to Scotland, Taiwan, Washington, Tennessee, Kentucky... Wherever there's good whiskey to be found, we'll find the best of it and bring it to you at the best price we can.

It's about time. Over the last couple of years we have had some absolute knockout barrels of Knob Creek bourbon come through, but were always told there just wasn't enough rye to go around for a barrel program. Thankfully as stocks continue to mature in Kentucky opportunities arise and we are proud to offer the first handpicked barrels of this beautiful rye in the Chicago area. With only two barrels bottled at 115 proof these are in short supply, so head to your local Binny's soon. But don't worry, we already have more barrel samples on the way.
Knob Creek Rye Single Barrel #5969 12L10 F9 11(1) Binny's Handpicked
...
Quite the snappy rye nose, white pepper and mint over a bed of soft vanilla. Big, spicy palate entry that's quickly balanced by soft oak notes, vanilla and caramel. Lingering rye spice and rich oak and leather on the finish. Big, chewy and complex, this rye is a winner.
Knob Creek Rye Single Barrel #5970 12J15 I6 12(1) Binny's Handpicked
...
More sweet oak balancing the pepper here. Softer and sweeter at first, but the spice really cranks up across the palate and keeps building into the finish. All that spice never gets out of hand as there is a strong brown sugar backbone keeping it in check. Balanced and full bodied, rye how it should be.
The Glengoyne Distillery, despite being just outside of Glasgow, is one of the hidden gems of the highlands. The distillery itself sits directly on the Highland Line, the border between the highlands and lowlands. The still house is on the highland side but the maturing warehouses are actually across the street and technically in the lowlands. An actual Scot-owned distillery, they've been quietly pumping out fantastic single malts at a quality price for many years. Their supple and mouth-coating, honeyed malts are always natural color, unpeated, sherry aged, and dripping with fruit and toffee. If you're a single malt fan and haven't tried Glengoyne you owe it to yourself to check out one of these well balanced drams.
Glengoyne 10 Year Old
...
Green apples and caramel open the nose. Some milk chocolate comes in on the palate along with vanilla oak, ginger and clove. The lingering finish fades from tart apples to spice.
Glengoyne 12 Year old
...
The apples and honey are back on the nose in the 12 year old, but with some added layers of citrus, caramelized malt and dried fruit. Sweet and fruity palate with vanilla, honey and chocolate as well. Long finish highlighting raisins, figs, and gentle baking spice.
Glengoyne 18 Year old
...
The sherry aging is increasingly apparent as Glengoyne goes up in age. Soft nose full of dried apricots, vanilla, toffee and a bit of spice. Gobs of honey and butterscotch on the palate with some lingering stewed plums. Brown sugar and cocoa linger on a finish that just keeps going.
Glengoyne 21 Year Old
...
Spicy oak and red berries on the nose over spiced apples. The palate has spice cake, caramel and vanilla cream with some oak and chewy malt. The sherry takes hold on the finish with some cinnamon and honey as well.
Knob Creek Single Barrel is a bourbon we love. Consistently one of the best values around, this 120 proof beast is a bargain at $40 and loaded with oak, maple, vanilla and cinnamon. It's the complete package, but there's always room for improvement. What are we looking for specifically in a Binny's cask? We always taste the barrel samples alongside the everyday bottle, and if the sample isn't above and beyond the regular stuff it is immediately rejected. From there we look for the classic Knob Creek profile, rich and warming oak spice that doesn't lean too bitter and a balancing corn sweetness that isn't too flabby with fruit, vanilla and butterscotch that don't drown out the oak and grains. There's always Knob Creek Single Barrel around, but only the best of the best get the Binny's name put on them. As usual, the Binny's handpicked casks crank the volume to 11 with added depth and complexity.
Knob Creek Single Barrel Binny's Handpicked
...
The 10 barrels that made the cut are all unique, but none stray too far off of the Knob Creek path. As with all high-proof single barrels there isn't a lot to go around and availability will vary by store, but all Binny's have at least a few of these treats. They won't last long, so stop by your local Binny's soon.
In what has become an annual tradition at the Whiskey Hotline, our bespoke blends of WhistlePig Old World cask finishes have arrived just in time for the holidays. The various wine casks tame the spice and add luscious layers of fruit. These saucy piggies are in short supply and always sell out quickly, so head into your local Binny's today and bring home the bacon.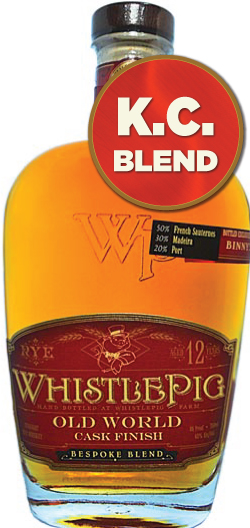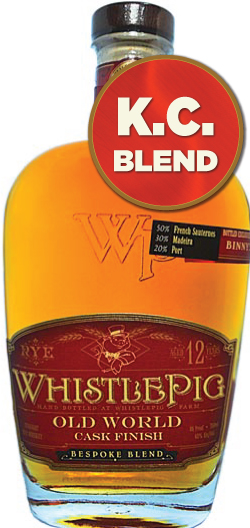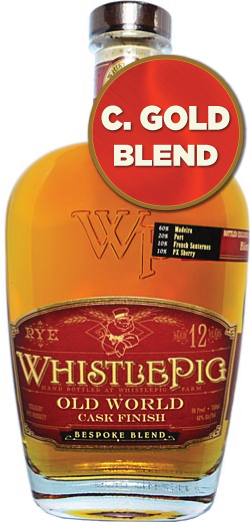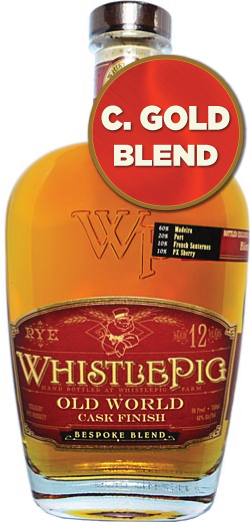 Cognac personifies "the blender's art" more than any other spirit. Vintages, regions and barrels are all combined to create consistent quality and flavor. That doesn't mean beauty can't be found in a single barrel or a single vintage, but oftentimes the incentive to bottle something unique is outweighed by the need to bottle something consistently. So when Maison Park offered some single vintage, single barrel goodies the Whiskey Hotline wasn't going to pass on an opportunity to turn Cognac convention upside down.

Maison Park has always been a Hotline favorite. Park Cognacs hail from the Tessendier & Fils distillery in the heart of Cognac. Tessendier sells most of their production to some of the big brands but have always set aside their finest distillate in their own expansive cellars, with the Park label reserved for their very best. Not only are our new handpicked casks single vintage distillations, they are a full 10 years old and bottled at higher proof than the traditional 80. This keeps the body of the eau de vie full, round and whiskey-like.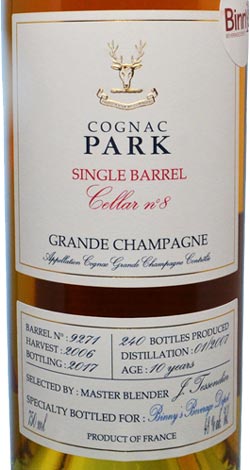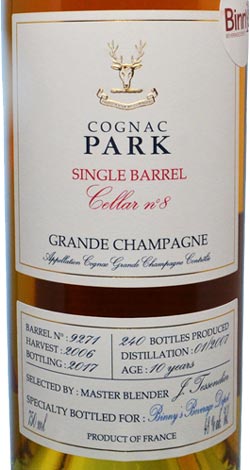 Binny's is proud to introduce Kelsey Creek bourbon to Illinois. Distilled in Bardstown, KY this versatile 90 proof bourbon is the best deal in our ever expanding bourbon aisle. A gentle and flavorful sipper as well as a budget priced mixer, this bourbon does it all. At only $24.99 for a 1.75 liter this is the best bang for the buck.
Kelsey Creek Bourbon
1.75L Bottle
...
Classic corn puddin' opens the nose with cherries and vanilla in supporting roles and a touch of anise in the background. Round and filling on the palate with a touch of toasted oak, baking spice and vanilla all in balance. The finish lingers with vanilla, butterscotch and a touch of clove and cinnamon.
Kelsey Creek Single Barrel Bourbon
...
As single barrel bourbons go, this compares favorably to Blanton's, Four Roses and others. This sipper holds its own against bourbons twice the price.