Main Content Starts Here

The Whiskey Hotline: Scouring the World for the Most Interesting & Unique Barrels of Spirits
The Whiskey Hotline team is on a never ending mission. Scotland, Taiwan, Washington, Tennessee, Kentucky..., wherever there's good spirits to be found, we'll find the best of it and bring it to you at the best price we can.
CONTACT THE WHISKEY HOTLINE: spirits@binnys.com or (888) 817-5898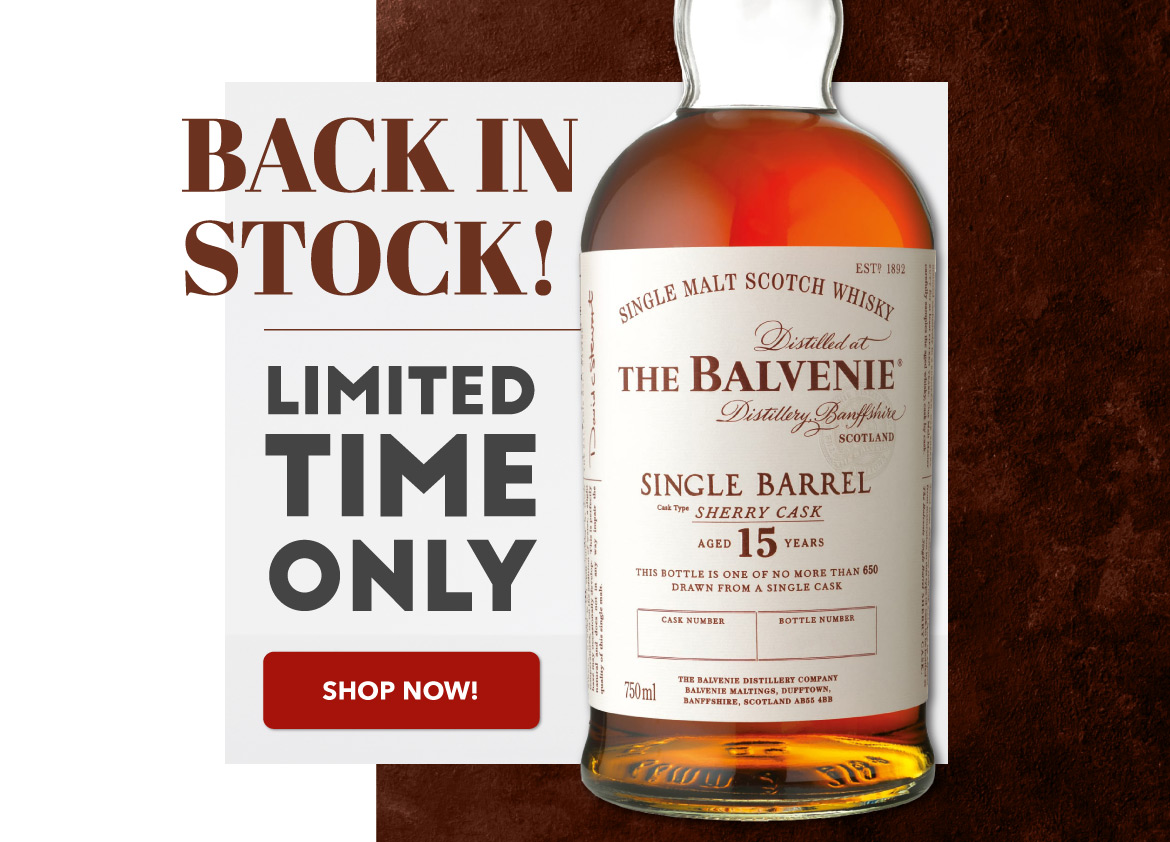 Balvenie's legendary 15 year old, always bottled from single sherry casks, is the stuff of malt whisky legend. These sherry butts are exclusively made from heavily toasted European oak and are bottled non-chillfiltered at 47.8% abv. As older stocks have become extremely limited, this once always available expression has moved to limited status but is now back in stock but only for a limited time. If you're looking for a single malt to share and sip this upcoming season grab one of these while you can.

Introducing the newest member of our Clark & Sheffield family, Small Batch Bourbon. Clark & Sheffield Small Batch bourbon hails from Sazerac's Bardstown, KY distillery and is 5 years old and 90 proof. A versatile whiskey equally at home on the rocks or in your favorite cocktail and is maybe the best deal in our ever-expanding bourbon aisle. A gentle and flavorful sipper, and a full flavored but budget priced mixer, this bourbon does it all.

Cherries, brown sugar, pepper and vanilla are all layered throughout the robust nose. The soft and round palate brings a touch more sweetness with strong vanilla, caramelized sugars and sweet corn. Cinnamon and clove build gradually giving balance to the sweeter flavors throughout the long finish.