Main Content Starts Here

CONTACT THE WHISKEY HOTLINE: spirits@binnys.com or (888) 817-5898
The Whiskey Hotline team is on a never ending mission. We scour the world for the most interesting, unique and best barrels of spirits we can find. This can take us to Scotland, Taiwan, Washington, Tennessee, Kentucky... Wherever there's good spirits to be found, we'll find the best of it and bring it to you at the best price we can.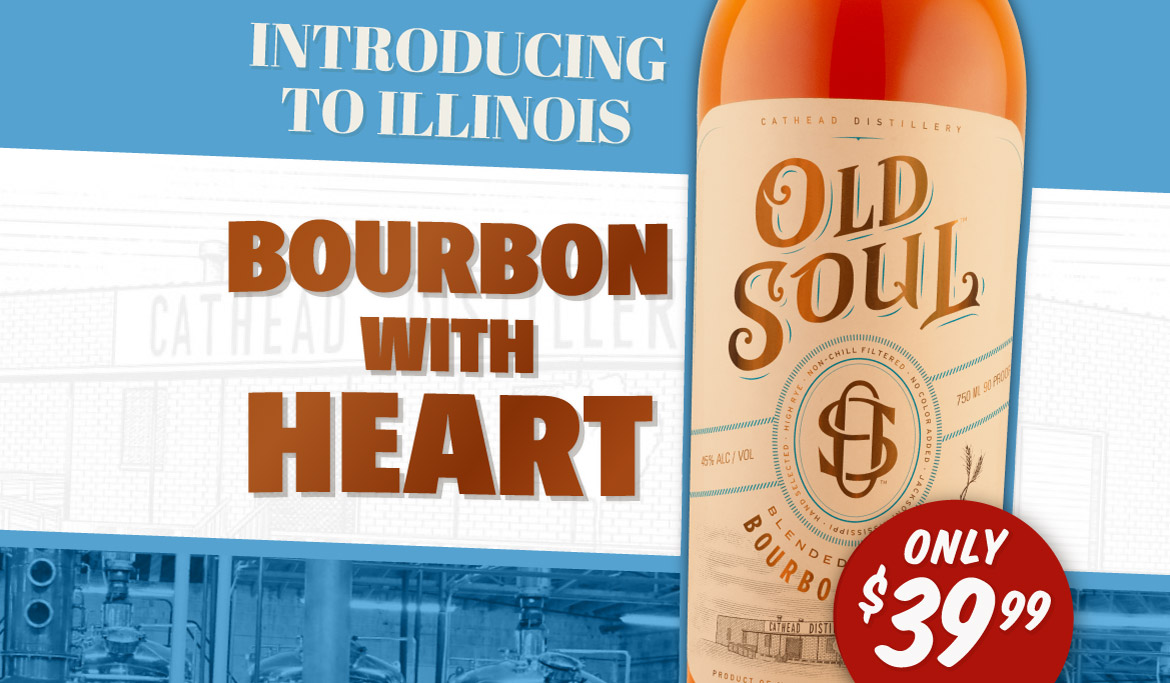 We've got a fantastic new addition to our bourbon selection this week with Old Soul from the Cathead Distillery in Jackson, Mississippi. In what has become an increasingly popular practice with small distillers, they are blending their house made bourbon with sourced bourbon. Both were made with a 21% rye mashbill and all aged in-house. The resulting bourbon is fantastic. It's well-balanced, rich, spicy and a new everyday favorite.
Dried apples, butter, caramel soaked plum, vanilla bean, and cinnamon are layered throughout the surprisingly dense nose. On the palate dark fruits initially dominate with stewed plum and caramel before brighter orchard fruits emerge along with mild cinnamon candies. The finish is easy but persistent with sweeter oak flavors outlasting spice. A gorgeous sipper.

This being The Whiskey Hotline, we of course have some handpicked single barrels of Old Soul as well. Unlike the standard offering these are just the sourced, 21% rye bourbon from Indiana. They were all distilled in February of 2016 and have been bottled at natural cask strength.

A dynamic sipper showing maturity and complexity. A nose of baked peach and pear with some fresh slices of red apple, rich caramel sauce, vanilla bean, and oak spice. Oak spice becomes more pronounced on the palate as baked peach and pear persist underneath. The finish is layered and pleasant with an initial burst of spice before sweet waves of baked apple and pear in vanilla sauce with caramel cream return to linger.

A balanced bourbon revealing nice amounts of oak spice. On the nose vanilla blossom, caramel candy, baked fruit and an undercurrent of cinnamon sticks and clove. On the palate, cinnamon and clove surge with intensity to match waves of baked orchard fruits coated in vanilla and caramel. The finish is pleasant with spice out lasting sweeter elements from the nose and palate.

Dangerously drinkable with a rich mouthfeel. More of the baked fruits and vanilla on the nose with a faint spice note as well. Baked apple is pronounced on the palate with some sweet oak and cream balanced by soft amounts of cardamom. The finish is pleasant with sweeter fruit elements outlasting a healthy dose of baking spices.

A wonderful sipper showing bright fruit with spice for balance. The nose is lively, revealing spiced apple and pear, butterscotch and caramel with vanilla candies and cinnamon powder. The fruit from the nose makes a comeback on the palate as spice slowly intensifies to provide balance. The finish is balanced and long with a slow fade of sweet and spice.

Darker fruits and spice intermingle nicely for a very easy drinking bourbon. A darker nose overall with more caramel, oak and sweet spice. On the palate, brown sugar-soaked apple slices with rich caramel and vanilla cream on spicy cinnamon and clove. The finish is balanced and layered with caramelized apple, vanilla, and cardamom fading softly.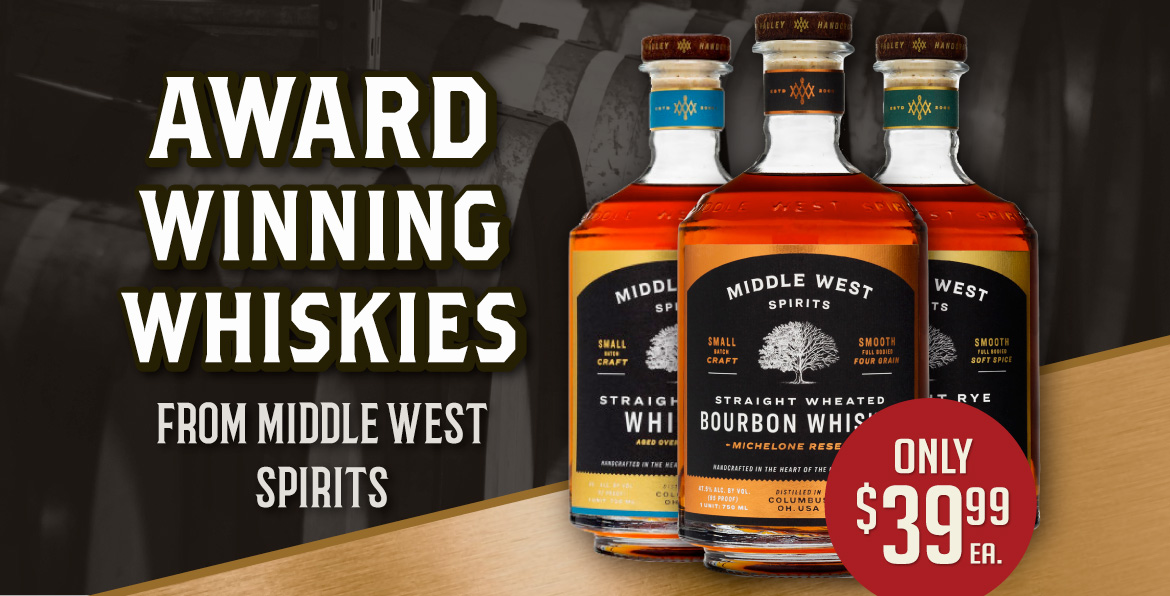 What a great time to be a whiskey drinker. The last several years have seen an explosion of quality new distillers producing a plethora of proper spirits. The Whiskey Hotline has participated as judges for many craft distiller blind tasting competitions over this time, and we have consistently been impressed by the quality of the whiskies from Middle West Spirits in Columbus, Ohio. With grains, barrels, and distilling all happening in Central Ohio, this distillery is hitting on all cylinders and bottling up some seriously flavorful whiskies that please both the palate and the wallet.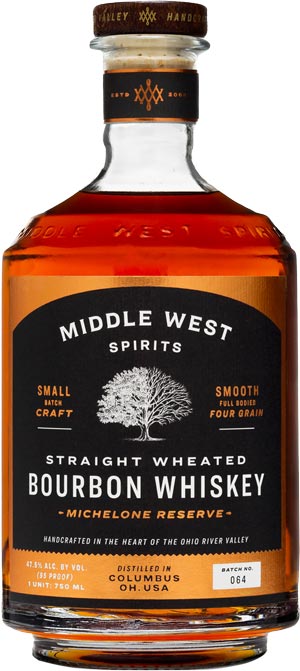 Full bodied, layered and luscious 4 grain bourbon showcasing sweet caramel and gentle spice. On the nose, buttered cereal grains with a bit of red apple skins, apple butter, caramel and toffee candies along with sweet oak. On the palate, spice surges forth as do the rich flavors of baked apple, caramel, and vanilla. The finish is layered and balanced with baking spice leading before sweeter, richer flavors of caramel, vanilla, and apple butter return and linger.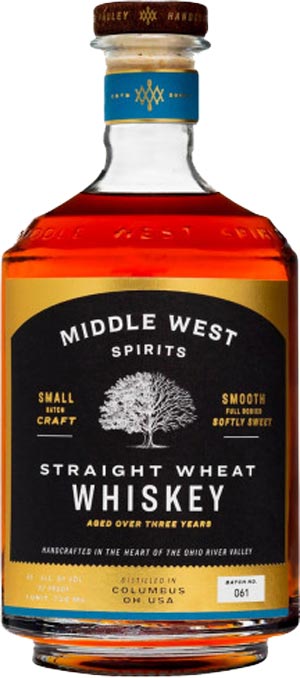 One of the more balanced and complex wheat whiskies we've tried showing ripe fruit and a soft, gentle sweetness. Apple and pear jelly on the nose with cinnamon cream, vanilla candy, and toasted oak. The palate continues to be fruit-forward before a slow creep of cinnamon and caramel. The finish is pleasant with fruit giving way to soft oak flavors before spiced and dried apple and pear return.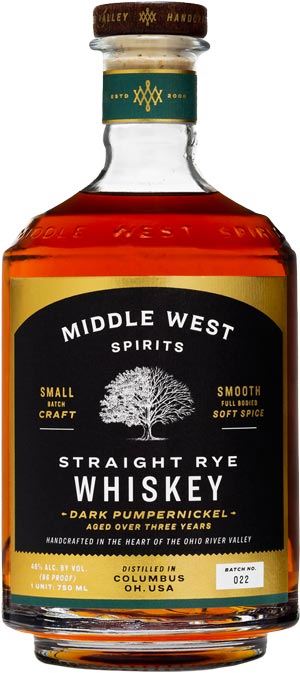 A well-structured rye perfect sipping neat or mixing, it offers everything we want in a rye and more. About as complex a nose as you can get with a rye, sweet and doughy initially before mint and spice creep in over layers of caramel wafer, vanilla bean and toffee. On the palate, flavors from the nose intensify with the addition of citrus zest which gives life and freshness to the spice and oak notes. The finish is long and layered with sweeter elements leading the way and slowly fading into long lasting herbal rye.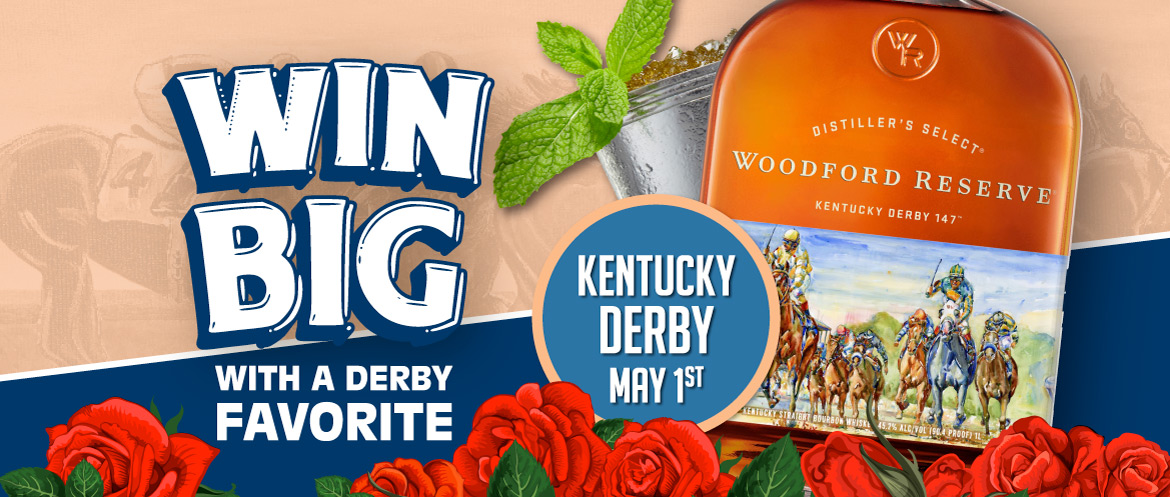 We're a few short weeks away from that first Saturday in May, when our collective attention turns towards Kentucky, horses, and Mint Juleps. Just in time for the 147th run for the roses, Woodford Reserve's new derby bottling has landed. These are always in short supply, and just like the race, they won't last long. We also have a limited amount of Woodford Reserve gift sets that include that all important julep cup. One sure bet you can make is that Woodford Reserve delivers quality and taste each and every time at an affordable price.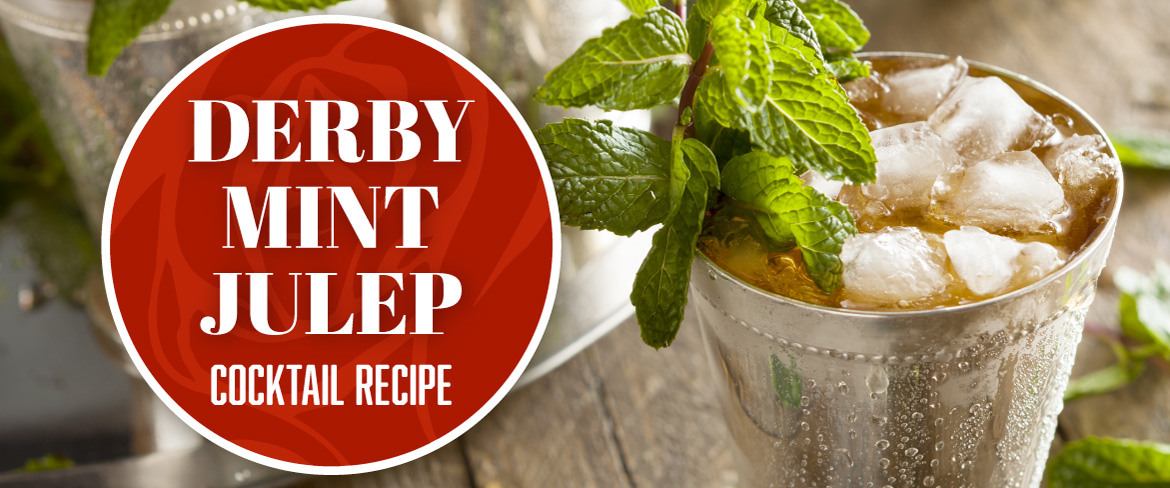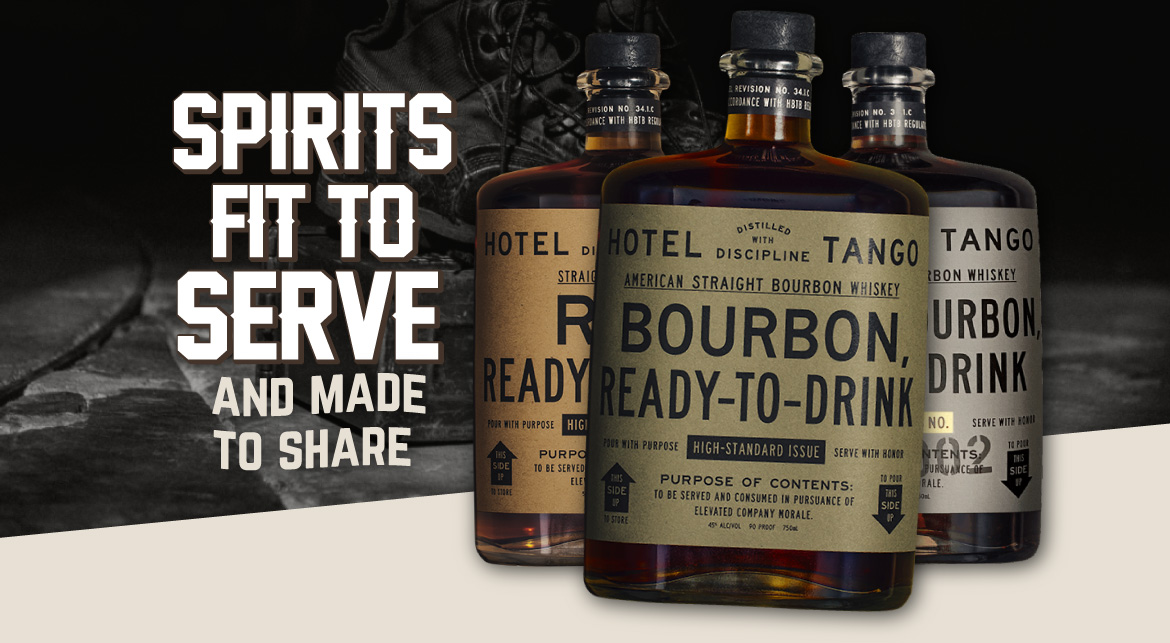 Founded in 2013 by Recon Marine veteran Travis Barnes and his wife Hilary, Hotel Tango is the nation's first combat-disabled, veteran-owned distillery. Their whiskies are currently being distilled to their specifications and recipes while they plan a build-out of a future distillery home. The whiskies are thoughtfully crafted and outstanding sippers.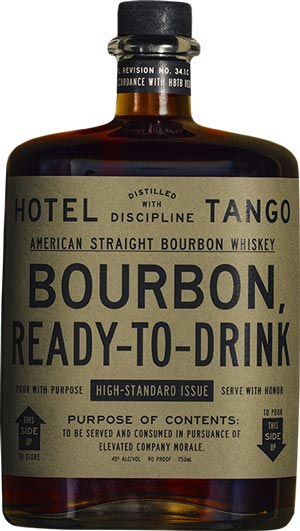 Made from a blend of rye and wheat bourbons at Middle West Spirits in Columbus, Ohio. That 4 grain blend gives the bourbon complexity and depth we rarely see at this age.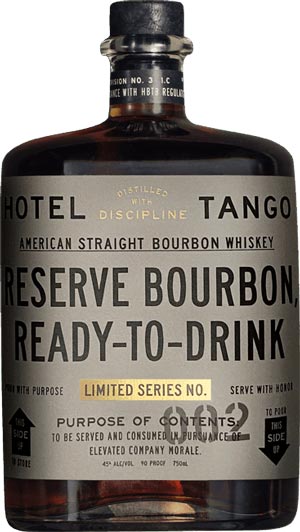 Reserve Bourbon is a once-a-year bottling of distiller selected barrels that showcase exceptional character. The current batch is a blend of bourbons from Dickel and MGP. Grab it while you can, the next batch won't be bottled until September.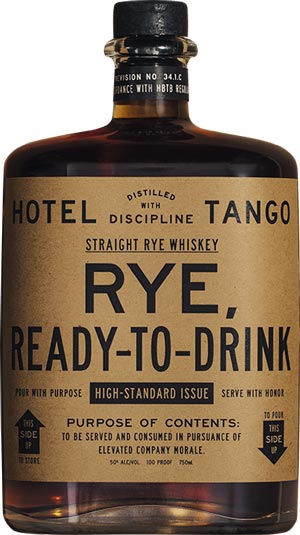 Unlike the bourbons this rye is currently sourced from MGP. Rich spice, balanced sweetness and 100 proof put it solidly in the running for our top choice on everyday rye whiskies.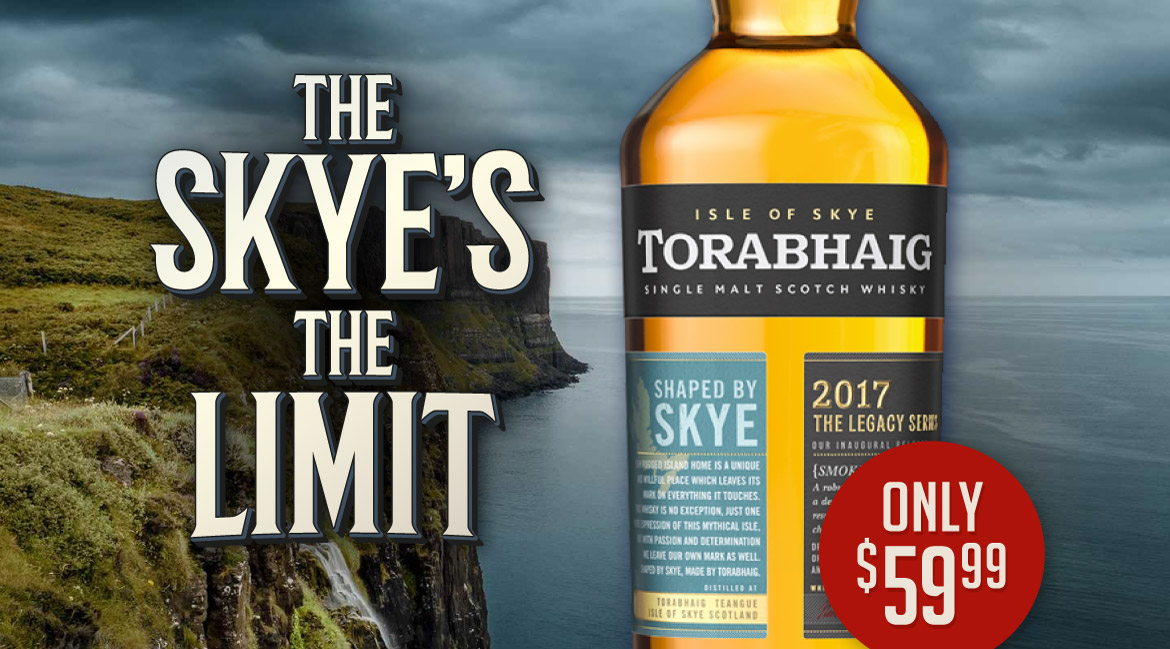 It's finally here! The first new distillery on the Isle of Skye in almost 200 years. Skye has long been known for its rugged natural beauty, but keen whisky fans also know it for equally rugged single malt. Torabhaig is distilled on a historic farmstead with 2 spring-fed streams supplying the distillery's water. The long-term vision is a 10 year old malt with a coastal brine and tempered peat. They are well on their way with this celebratory first release of young malt, and we are very excited to see where the distillery goes from here.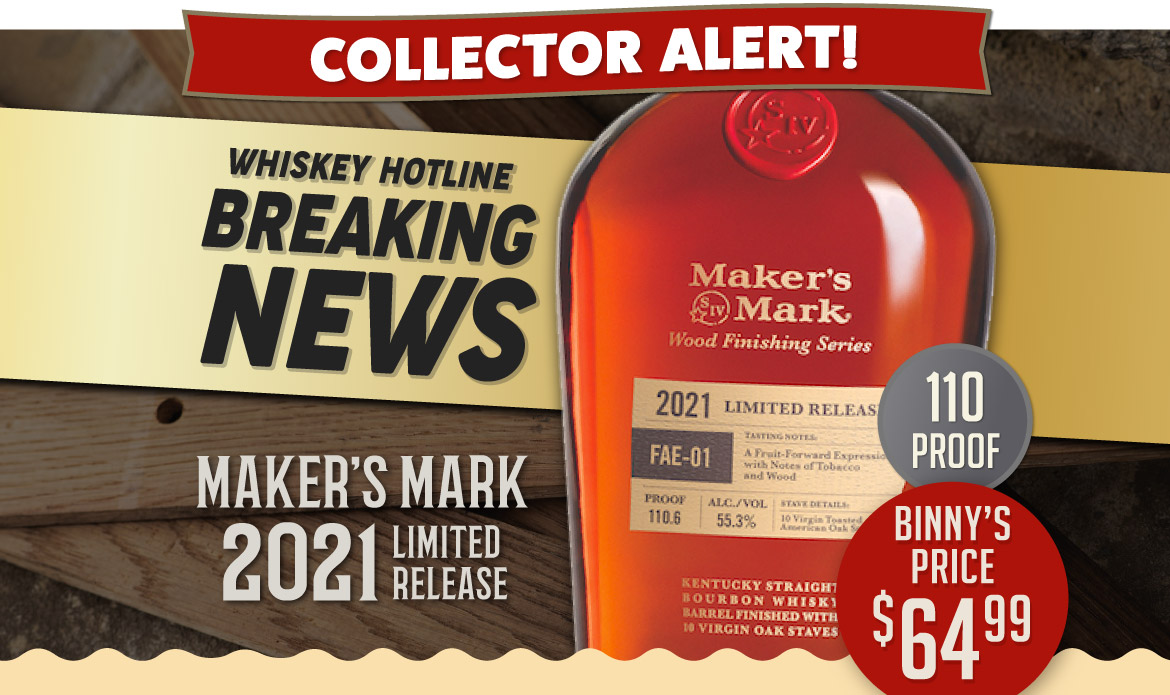 Maker's excellent, and limited, Wood Finishing Series has returned and this time there are two releases planned for the year. Both 2021 releases are intended to highlight the fruit notes and full mouthfeel of the Maker's spirit. FAE-01 is the first up and focuses on the fruit and extractive characteristics of the barrel. There's a notably dark fruit character on the nose, complemented by sweet tobacco and oak. The soft and coating Maker's Mark feel is on full display on the palate with brighter and sweeter notes of vanilla, toasted oak and dried fruits. The long, creamy finish furthers emphasizes the fruit and sweet toasted oak. This spectacular sipper won't be around for long, grab yours before they're gone.

Introducing the newest member of our Clark & Sheffield family, Small Batch Bourbon. Clark & Sheffield Small Batch bourbon hails from Sazerac's Bardstown, KY distillery and is 5 years old and 90 proof. A versatile whiskey equally at home on the rocks or in your favorite cocktail and is maybe the best deal in our ever-expanding bourbon aisle. A gentle and flavorful sipper, and a full flavored but budget priced mixer, this bourbon does it all.

Cherries, brown sugar, pepper and vanilla are all layered throughout the robust nose. The soft and round palate brings a touch more sweetness with strong vanilla, caramelized sugars and sweet corn. Cinnamon and clove build gradually giving balance to the sweeter flavors throughout the long finish.