Main Content Starts Here

CONTACT THE WHISKEY HOTLINE: spirits@binnys.com or (888) 817-5898
The Whiskey Hotline team is on a never ending mission. We scour the world for the most interesting, unique and best barrels of spirits we can find. This can take us to Scotland, Taiwan, Washington, Tennessee, Kentucky... Wherever there's good spirits to be found, we'll find the best of it and bring it to you at the best price we can.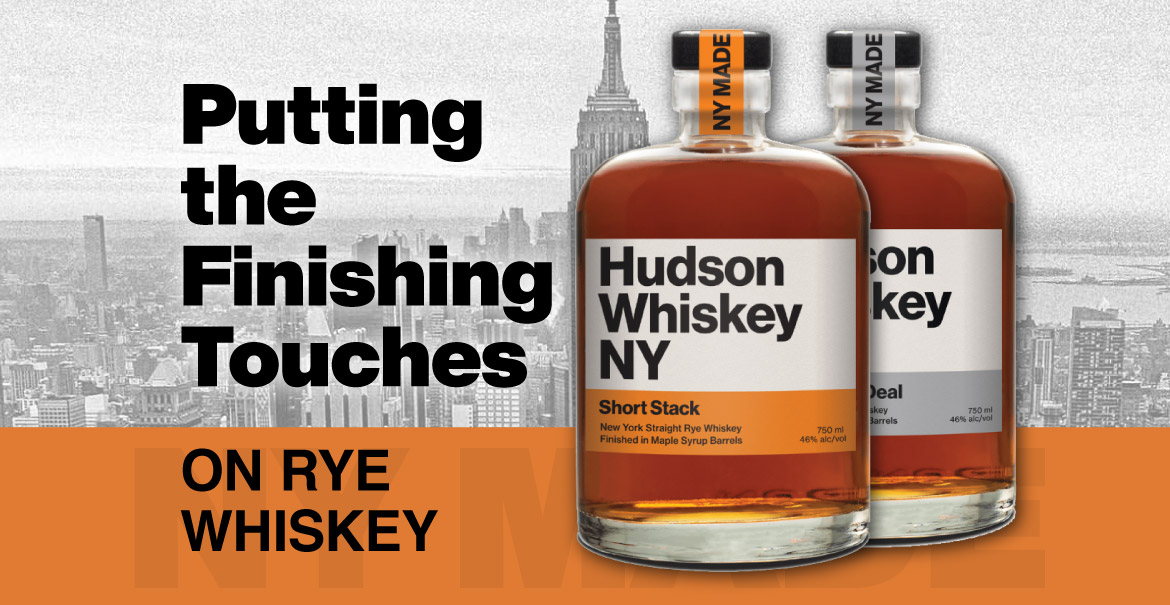 Tuthilltown Spirits, distiller of Hudson whiskies, is one of the old guard of American craft spirits producers. They've been honing that craft for over 15 years now, but they still have a few surprises up their sleeve. At The Whiskey Hotline, we taste a LOT of young, small distillery rye whiskey. While most these days are quite good, they do tend to blend together at times, with only a few being memorable. These new barrel finished ryes, in maple syrup and peated Scotch whisky barrels, stand out amongst their peers. They aren't dominated by the barrel finish though, but weave the lean rye spice notes through the barrel notes creating a delicious tapestry of complex flavors.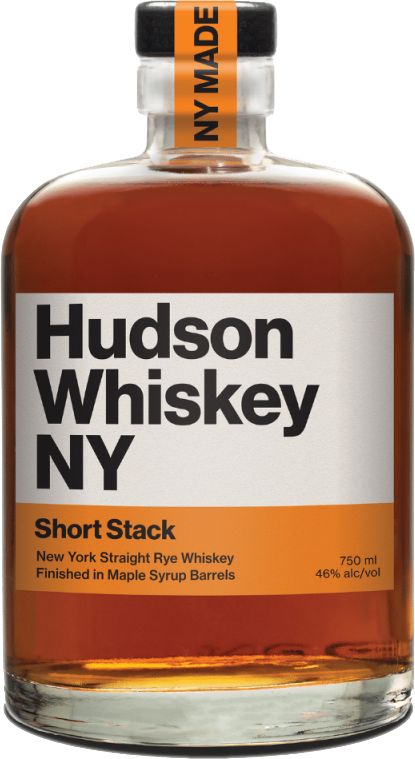 Soft herbal notes on the nose reveal the rye heritage but they are softened by toffee bar, vanilla cream, maple fudge and anise. The rye spice punches back against the confectionary notes on the palate with clove, oak and cinnamon all giving balance. The finish is lengthy with spice outlasting sweeter flavors.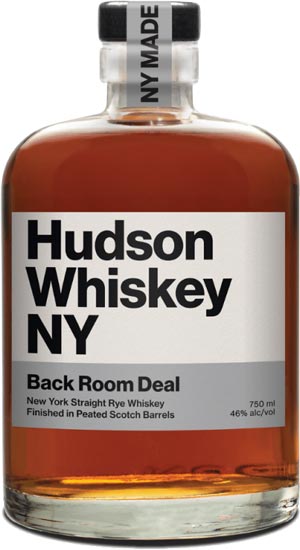 Soft waves of peat mingle nicely with rich chocolate, toffee-butter, vanilla bean and dried apple on the nose. The palate reveals bittersweet chocolate, vanilla, toffee, cherry, and cinnamon. The finish is soft and pleasant with sweeter flavors fading slowly into oak spice and soft smoke. A nice sipper that will also make some dynamic cocktails.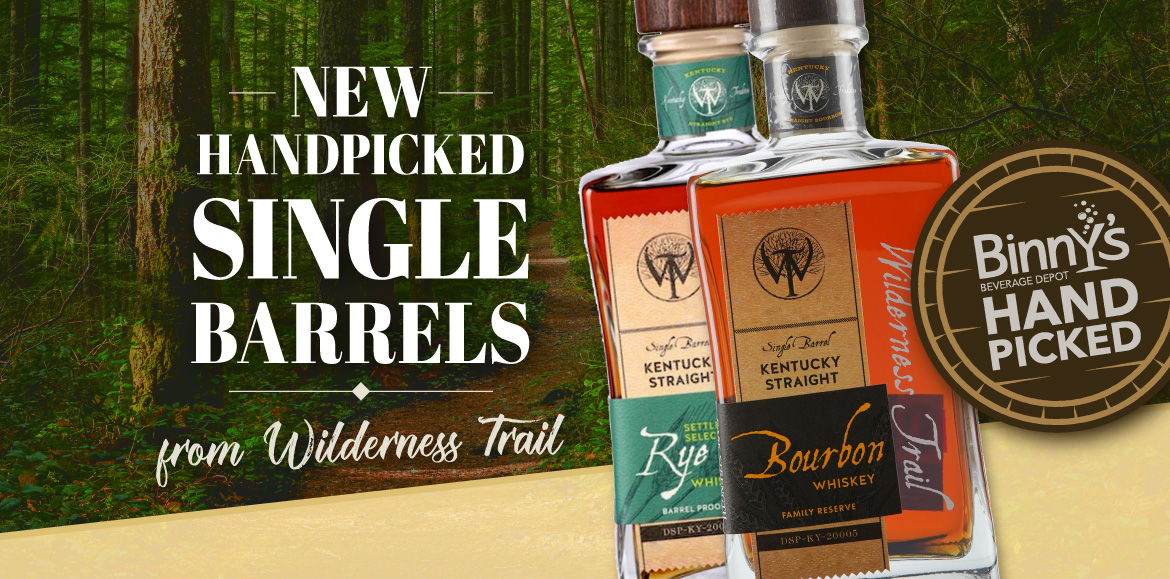 2021 is off to a cracking start with handpicked bourbons. This is our third round of barrels from Wilderness Trail and the Danville, Kentucky upstart continues to impress. Their combination of sweet mash whiskies, proper aging and extremely low entry proofs, as low as 100 for the rye, make rich, mouthcoating whiskies worthy of top shelf placement in any collection.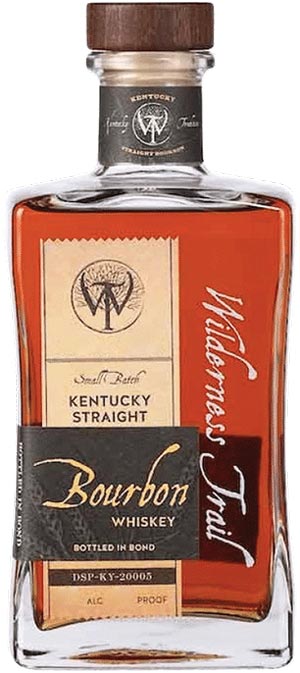 On the nose, baked red apples with caramel crème, chocolate covered toffee, toasted coconut and cinnamon powder. On the palate, baked orchard fruits are pronounced along with vanilla candy, bittersweet chocolate, caramel and oak spice. The finish is long and pleasant with spice outlasting sweeter elements. A full-flavored sipper.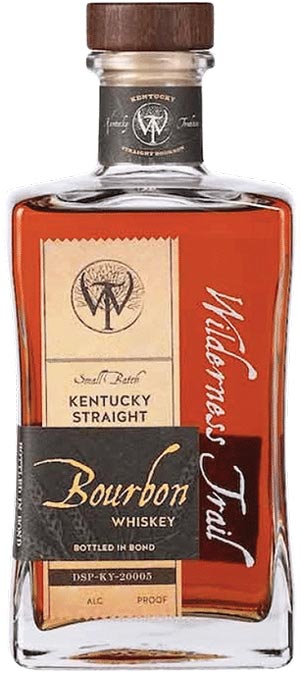 The rich and fruity nose holds aromas of tropical and orchard fruits along with cinnamon and vanilla candies. On the palate, fruit elements from the nose give way to herbal rye, clove and anise, and a dusting of cocoa powder. The fruit returns in the finish fading into long lasting sweet baking spice. Bold and rich.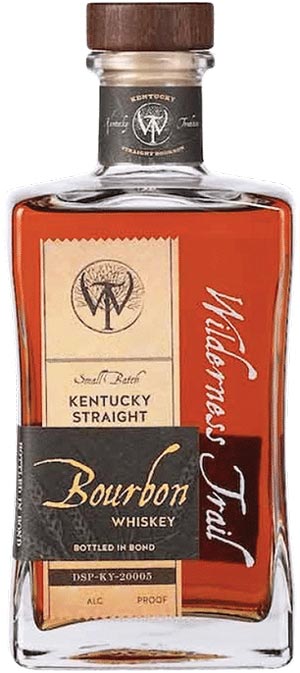 Sweet and confectionary nose, apple chutney and baked pear along with vanilla bean, caramel candy, toffee and cinnamon candy. On the palate, toasted oak spice surges to match the richness of fruit. The finish is decidedly on the spicy side as fruit gives way to long lasting cardamom and cinnamon.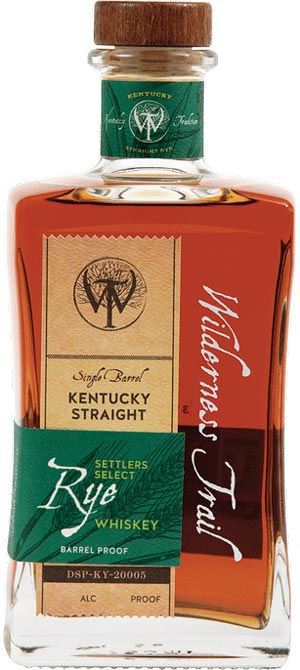 Lovely notes of peach and pear leap from the glass along with hard vanilla candies, caramel crème, and the unmistakable herbal spice of rye. On the palate, wintergreen and red rope licorice along with peach and pear and a sweet backbone of toasted oak and caramel. The finish is long and round with more red rope licorice and pear lingering alongside tingling cinnamon. A well-rounded firecracker.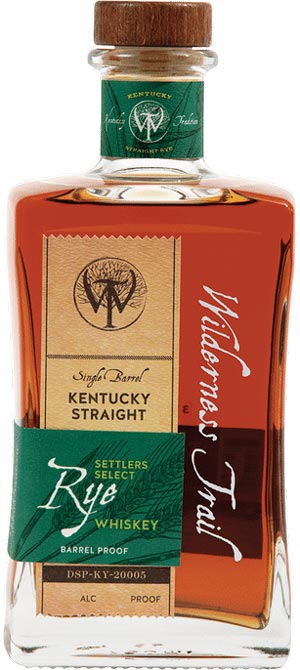 On the nose, caramel wafer and baked apple along with cinnamon toast and vanilla crème. A beautifully balanced palate of fruit flavors from the nose with a hefty dose of rye spice along with clove and oak. The finish is lengthy and pleasant with sweeter elements fading into an enduring, rich oak spice. A gorgeous rye.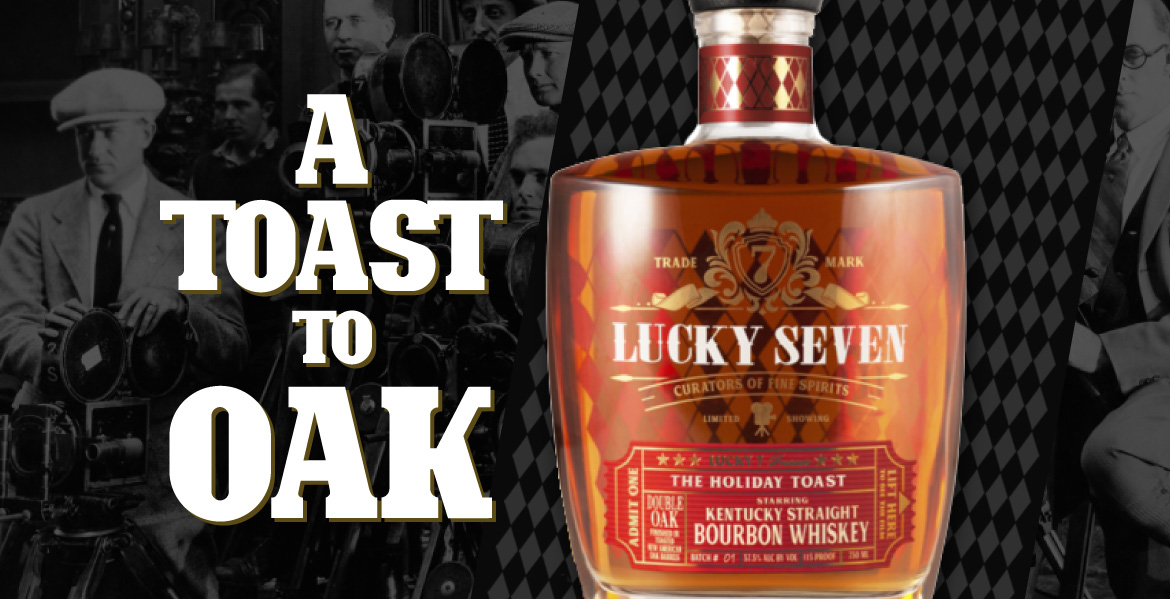 If you haven't picked up any of the Lucky Seven bourbons yet you have been missing out. Bardstown juice, perfectly matured and priced to drink. Their latest limited release doubles down on the barrel treatment with a second maturation in a toasted barrel. A slow toast in a barrel brings more of the sweet and fruity character out in the finished whiskey, highlighting the vanilla and coconut without as big of a wallop of spice that new oak can deliver.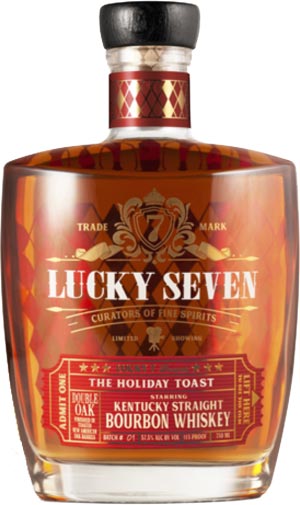 The first thing that comes to mind, is that this is perfectly matured liquid. Baked orchard fruits are ever present on the nose, but layers of oak continue to reveal depth and are buttressed with vanilla, caramel candy and cinnamon candy. On the palate, rich waves of fruit spring forth and are perfectly balanced with oak flavors as vanilla, coconut, caramel, and cinnamon swirl. The finish is long and evolving as sweet and spice dance together while the core of baked apples and toasted coconut persists. A complex, rich and spicy bourbon.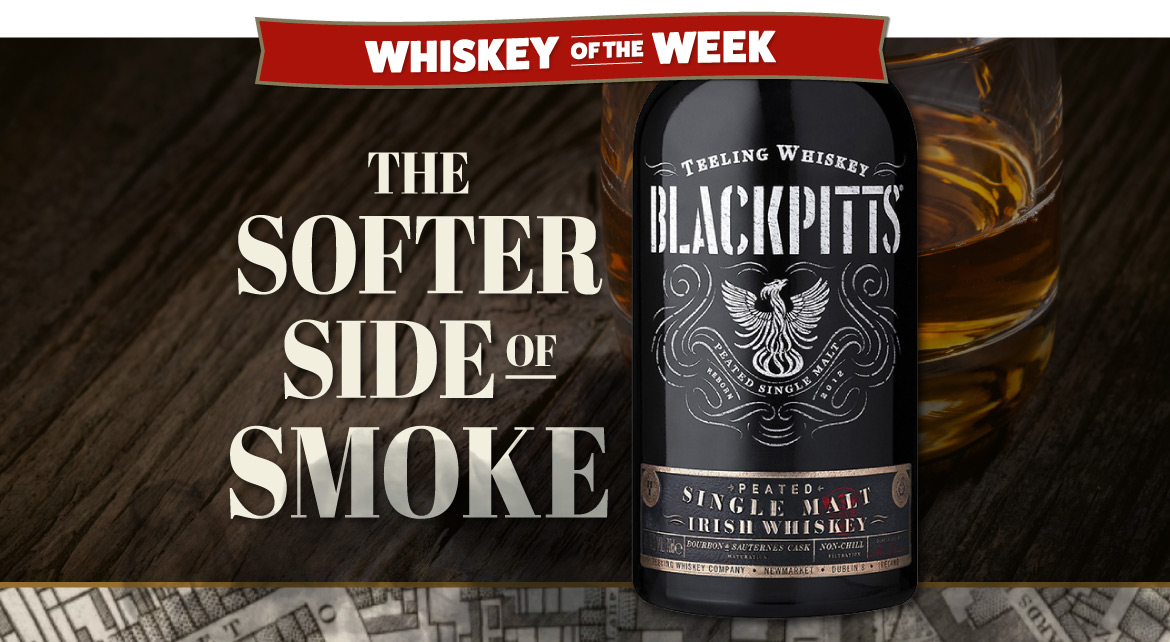 The story of Whiskey and Ireland have been intertwined for many hundreds of years. It is from this rich history that the name of Teeling's newest whiskey pays homage. Blackpitts was an area in Dublin that housed many industries, including a crucial component for whiskey distillation, grain maltings. This area, located just behind the new Teeling distillery, housed the country's largest producers of malted barley. Historically, all of that barley would have been malted using peat-fueled fires, giving the whiskey a smokey character. With Blackpitts, the earthy smoke is tempered a bit by the traditional triple pot still distillation and graceful aging in ex-Sauternes wine casks. What's old is new again with this peated single malt.

On the nose, soft burning embers of peat along with violets and vanilla blossoms, jammy fruits, caramel, and toffee underneath. On the palate, ripe orchard fruits arrive with soft honey-drizzled peaches, dried apricots and a bubbling of baking spices percolating below. The finish is lovely, as sweet and spice from the nose and palate slowly give way to a long lasting and pleasant peat smoke. An absolutely gorgeous malt using peat smoke and barrel enhancements of Sauternes to achieve the delicate balance of smoke, sweet, and spice. Well done.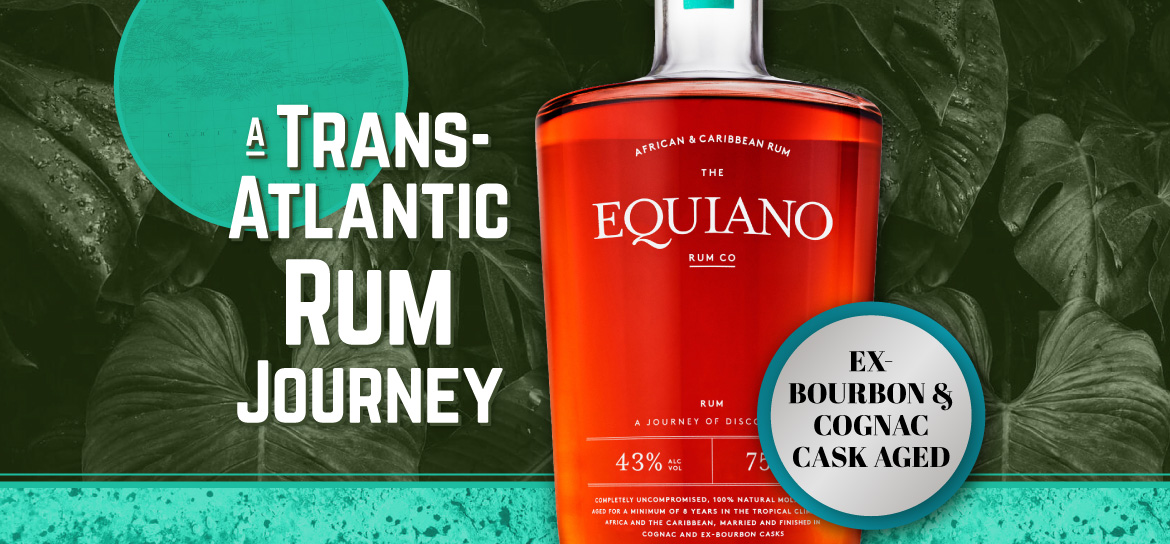 The world's first African and Caribbean Rum is one worth checking out. Bottled up at one of the Hotline's favorite rum producers, Foursquare. The skill of the blender is on full display with this pleasant sipper made from rums distilled in Mauritius and Barbados. The taste isn't the only thing to get excited about here, 5% of the company profits at Equiano are donated to ground-level freedom and equality projects. A fitting tribute to the man the rum is named after, Olaudah Equiano, an African sold into bondage who eventually bought his way out and became an influential abolitionist.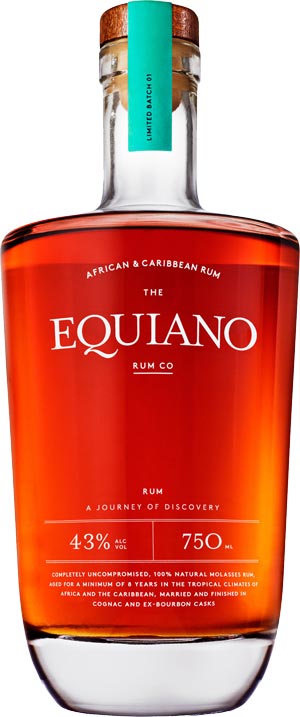 A blend of rums aged up to 8 years in tropic climates and married in ex-bourbon and Cognac casks before being bottled without added sugar, flavoring, or color. On the nose, warming oak spice and decadent sweet molasses intertwine with toffee, caramelized banana and dried plum. The molasses heavy pedigree is on full display on the palate with caramel cream, vanilla toffee, clove, stewed plum and lingering black pepper. The finish is long and pleasant with sweeter flavors slowly taking over spice elements. A wonderful sipping rum showing balance without losing depth.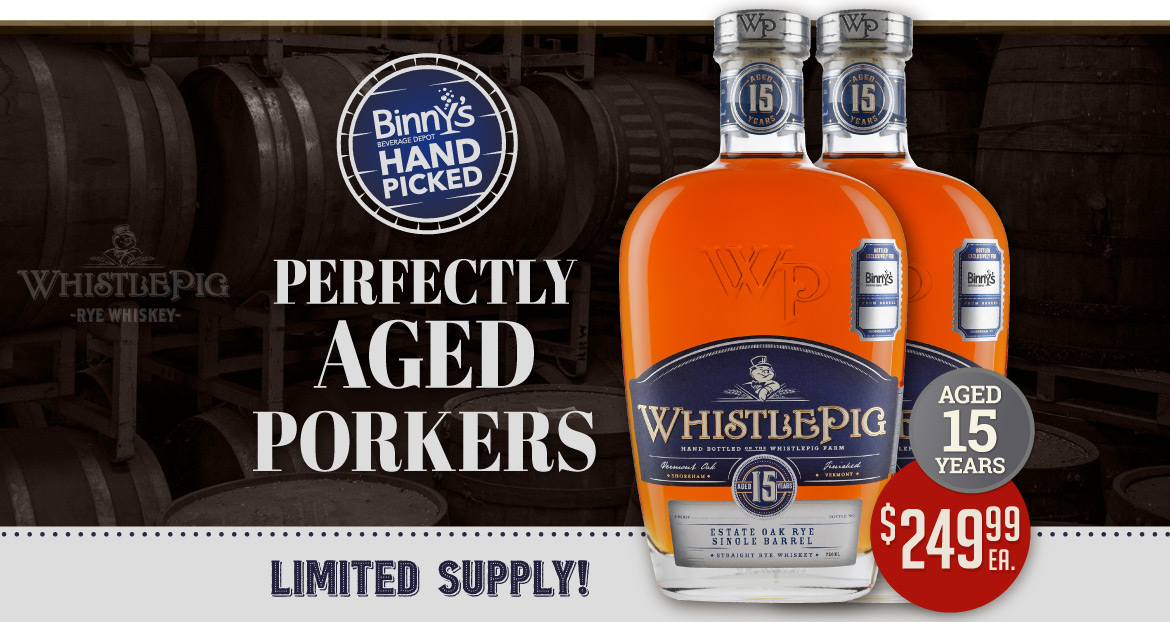 Two new handpicked 15 year old barrels from WhistlePig have arrived. These unctuous ungulates, bottled at cask strength and without chill filtration, are exactly the big and chewy whiskies we want on these cold winter nights.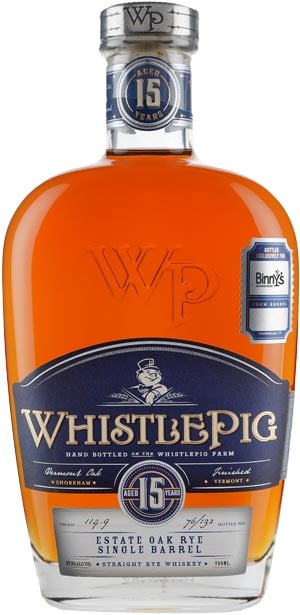 Cinnamon baked apples, toasted oak, classic rye spice and a mélange of baking spices and pepper on the nose. The palate entry is notably thick and chewy, showing pronounced caramel, vanilla and brown sugar before a transition to herbal rye and soft mint. The finish just goes on and on with a mellow burn balanced by sweet oak and vanilla notes. A testament to letting rye age.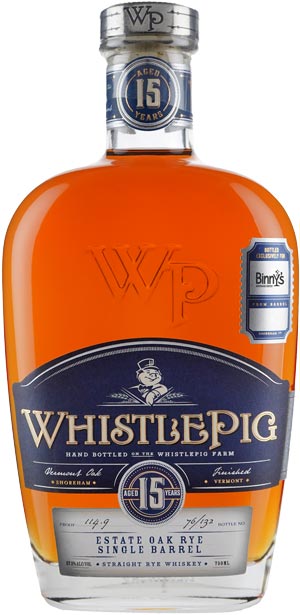 More herbal, punchy and oak-forward on the nose here initially, but with some time to breathe sweeter molasses and brown sugar notes emerge. Rich and mouth coating on the palate, it's a symphony of spice, herbs, oak and vanilla. Undoubtedly rye from front to back with waves of mint, clove, and pepper. The finish is tempered by some sweeter vanilla and caramel before a crescendo of rye bursts and fades slowly. World class whiskey, and one of the finest ryes we have tasted.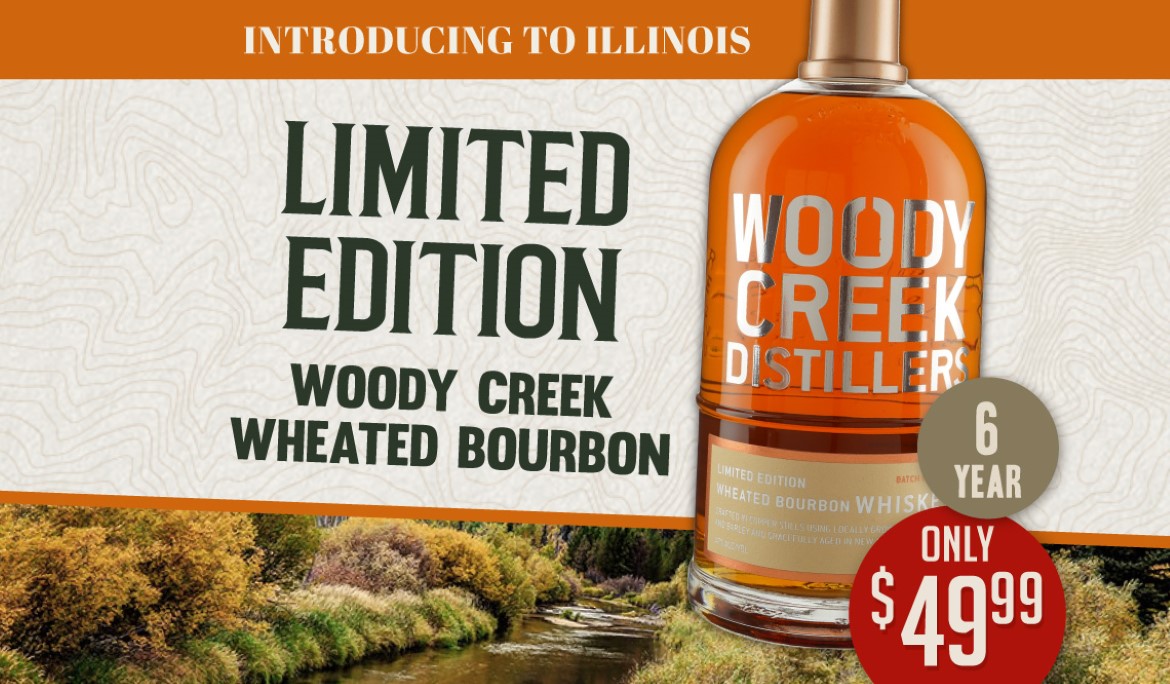 Some of our picks for best whiskies this past year have been from Woody Creek Distillers in Colorado, makers of a delicious high rye bourbon and an absolutely stellar rye whiskey. Building upon that pedigree is a new limited release, a 6 year old wheated bourbon! It's full of caramelized fruit and sweet vanilla notes over a soft and smooth body. Wheated bourbons of this quality are exceedingly rare, and this stands shoulder to shoulder with those in the upper echelon of the whiskey world, especially considering the price. Grab it while you can.

The nose is approachable with vanilla cream and poached peach, caramel wafers, vanilla covered almond, and a gentle touch of oak spice. On the palate, vanilla soaked peach and apple with sweet caramel, toffee, more vanilla, and spiced cherries. The finish is lengthy with rich fruit fading into oak spice and baked peach. A gorgeous sipper that punches well above its price.

Introducing the newest member of our Clark & Sheffield family, Small Batch Bourbon. Clark & Sheffield Small Batch bourbon hails from Sazerac's Bardstown, KY distillery and is 5 years old and 90 proof. A versatile whiskey equally at home on the rocks or in your favorite cocktail and is maybe the best deal in our ever-expanding bourbon aisle. A gentle and flavorful sipper, and a full flavored but budget priced mixer, this bourbon does it all.

Cherries, brown sugar, pepper and vanilla are all layered throughout the robust nose. The soft and round palate brings a touch more sweetness with strong vanilla, caramelized sugars and sweet corn. Cinnamon and clove build gradually giving balance to the sweeter flavors throughout the long finish.