Main Content Starts Here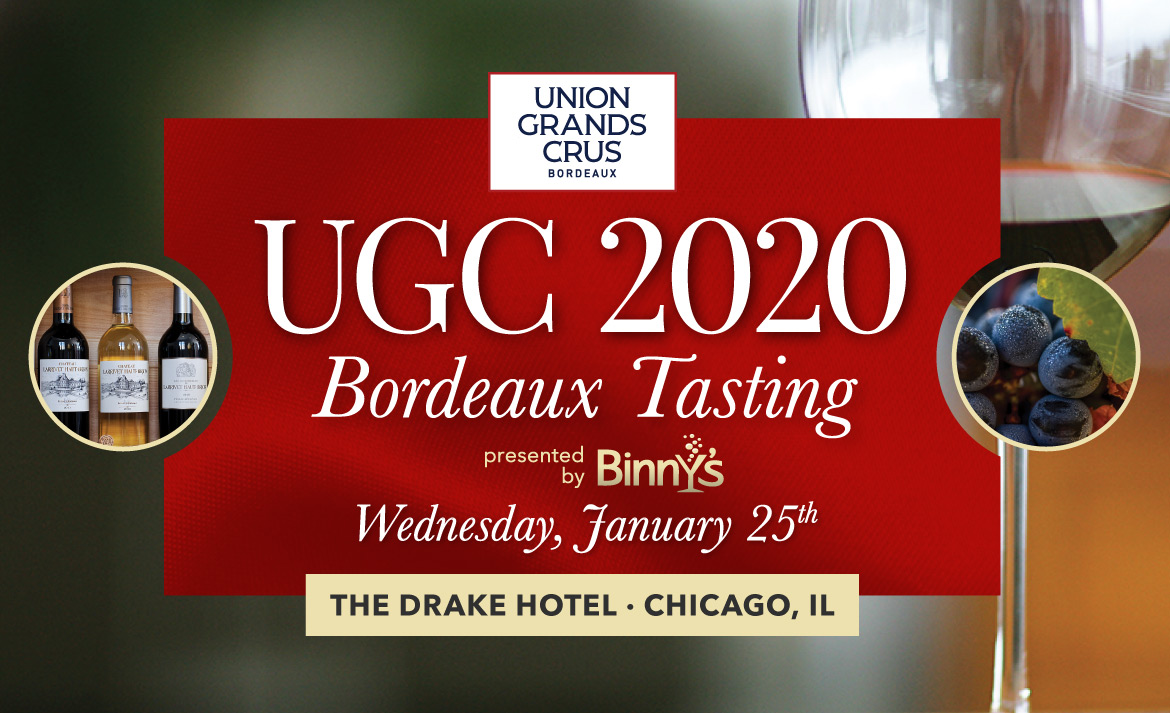 The most exclusive Bordeaux event in the Midwest!
Wednesday, January 25th • 6-8pm
The Drake Hotel - 140 E. Walton Place, Chicago
2020 Vintage Conditions


2020 caps the end of a trio of strong vintages in Bordeaux, though the vintage was marked with variable weather conditions. It began early due to a mild March with budbreak beginning two to three weeks earlier than usual. April and May conditions would help with a quick and even flowering and fruit-set. However, all was not perfect. June brought frequent rainfall, the threat of mildew and, as a result, little water stress, a desirable condition this time of year. This waterlogged soil would negate some of the benefits of the following two months of warm, dry conditions. September was optimal for harvesting Merlot with more variation of success for Cabernet Sauvignon.


The Wines


White wines fared well, though they will be less exuberant than their 2019 counterparts. Warm temperatures in July and August didn't hinder acid retention significantly, but the wines will be slightly softer and less intense aromatically, though still delicious and refreshing. The best will come from water-retaining soils.
Red wines faced some challenges with extreme weather conditions, but overall quality will be high. Merlot had ideal harvest conditions and achieved optimal ripeness. Merlot will be deeply colored and intensely fruity. The grape variety is showing that it can handle climate change, and it's doing so exceedingly well. Immediately following the picking of Merlot, Cabernet Sauvignon was harvested, and the berries were the smallest of the past decade with sugar levels similar to 2019. Notably for 2020, Cabernet grapes showed higher tannins, anthocyanins, and malic acid than previous vintages, even 2011. Care needed to be taken in the winery to gently extract these components to avoid any harsh structural elements. The earlier-ripening terroirs had the advantage in 2020.
Producers of sweet wines faced some difficulty. The development of botrytis cinerea, the cause of noble rot, was delayed due to drought conditions in September. Rainfall followed, which stunted the concentration of grapes, and left a very short window for harvest. Some abandoned production of their first wine altogether, while others waited in hopes of drier picking conditions. A majority of grapes were miraculously picked in the second week of October, but yields were incredibly low. What was produced will be focused, aromatic and of high quality.
Overall, climate change and extreme, localized weather are making general vintage comparisons more difficult. We invite you to taste the 2020 vintage and form your own conclusions. Much of the global wine community has determined it to be a great success, and we hope you agree!

Discover the appellations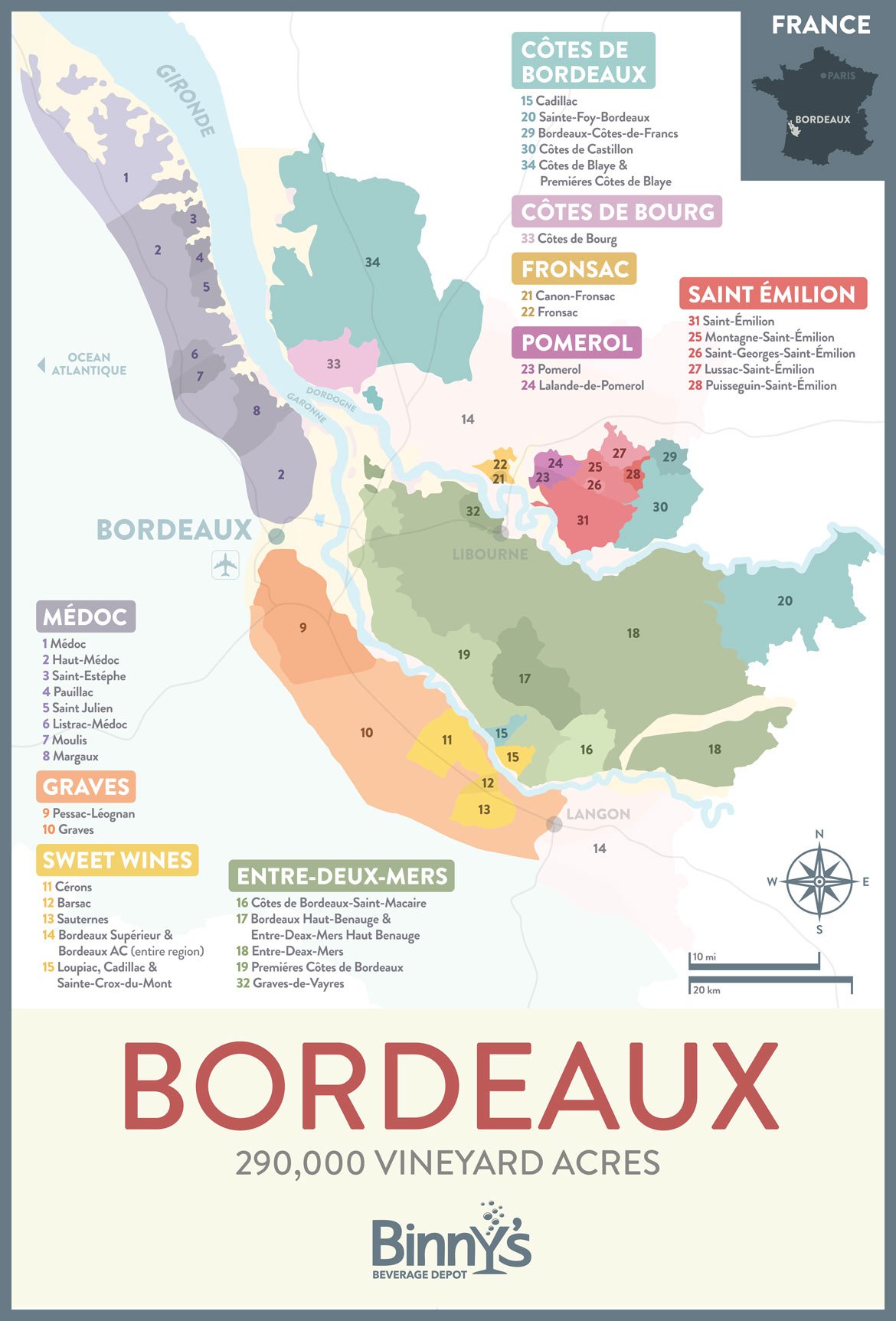 By purchasing admission or entering the premises of the UGC 2020 Bordeaux Tasting presented by Binny's Beverage Depot, you assume all risk of violating the state law if you operate a motor vehicle while under the influence. As a holder of a UGC 2020 Bordeaux Tasting ticket, you voluntarily assume all risks and dangers of personal injury and all other hazards arising from or related to the UGC 2020 Bordeaux Tasting, whether occurring prior to, during or after said event. You grant permission to Binny's Beverage Depot to use your name or image in any photographs, television or radio broadcast. For security purposes, you hereby consent to the reasonable inspection of your person and property before entering and while exiting the event.

UGC 2020 Bordeaux Tasting vendors have authority to refuse service to intoxicated persons.
Drink responsibly.