Main Content Starts Here
MOULIS-EN-MÉDOC
Taking its name from 'moulin,' the French word for windmill, Moulis is a narrow band just four and a half miles long to the northwest of Margaux on the Left Bank. It is the smallest Médoc AOC. The most sought-after terroir sits in the northeast of the region on the Grand Poujeaux plateau (the highest point of the AOC at 34m). Gravel soils over clay-limestone produces elegant, structured, and complex wines. As you move southwest, more clay can be found creating wines with more power and rusticity.
Moulis is a region to watch not only because of its prized pockets of land that mimic some of its more famous neighbors in the Médoc, but also because of the increasingly vibrant village. Unlike others, the population is growing, particularly among the youth, which bodes well for a healthy wine industry in the years to come.
Expect the wines of Moulis to be full-bodied and round in structure with signs of oak maturation. In late-ripening vintages, the best can rival the wines of the more famous Médoc communes at a fraction of the price.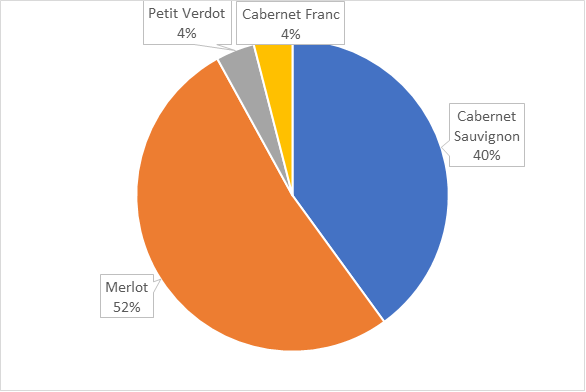 LISTRAC-MÉDOC
Northwest of Moulis sits the appellation of Listrac and the oldest geological layer of clay-limestone subsoil in the Médoc. This soil base along with cool, clay topsoil explains why Listrac is often the last to ripen Cabernet Sauvignon and one that has historically been avoided in cooler vintages. However, with warming temperatures, increasing financial investment, and more planting based on soil type rather than fashion, quality and consistency are on the rise in Listrac. Today you'll find a heavier dependence on the earlier-ripening Merlot so as to avoid its old reputation for green, strongly tannic wines due to underripe Cabernet Sauvignon. Expect the wines to be medium to full-bodied with the fruit and finesse of St-Julien and the firmness of St-Estephe.
Listrac is a region of small farmers with 55% of estates owning fewer than 8 acres. White wines of the region, increasingly sought-after, are bottled as Bordeaux Blanc AOC.