Main Content Starts Here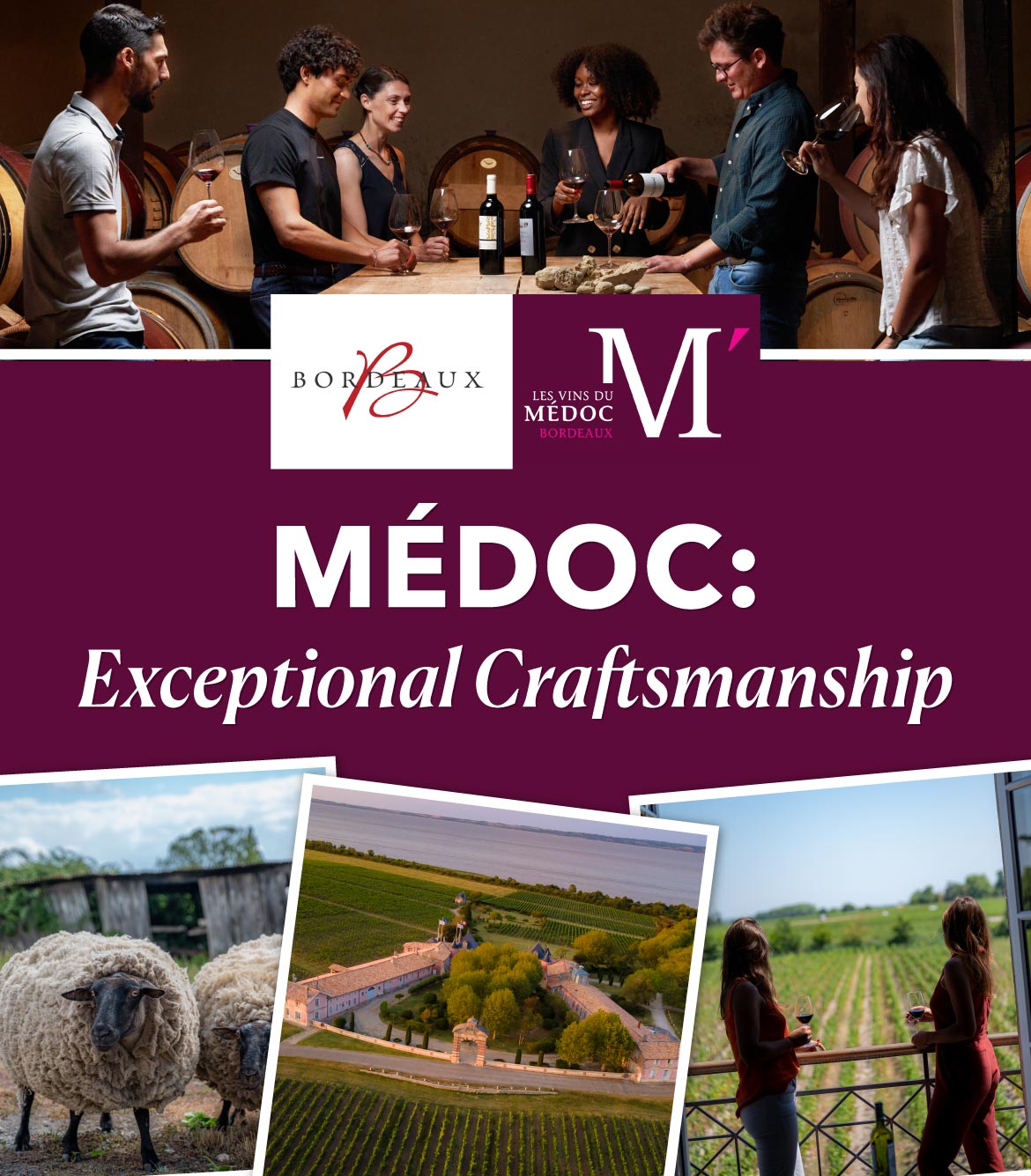 Médoc  makes up 15% of Bordeaux's vineyards and is the ultimate region for affordable luxury. While home to legendary châteaux and classified grands crus, most wines fall in the $20 - $30 range, over-delivering on quality and value. 
The Médoc and its 8 appellations, around 600 wine estates and almost 1,000 brands, include small growers and merchants, family-owned wineries, and large châteaux-owning groups. Today, there is also a new generation making its mark in the Médoc, descendants of established Bordeaux families and other young and passionate winemakers creating distinct wines truly embodying a sense of place. Across the board, producers in the  region  are committed to sustainable agriculture. Facing the challenges of climate change, the  Médoc  as a collective is dedicated  to restoring balance in the vineyard and in  the wines,and to preserving the land for future generations.  Today, more than 80% of  the region's vineyards are cultivated according to environmentally sound practices and the number is growing. The  Médoc  has always been at the forefront of innovation in the vineyard. Technology, advanced agricultural methods, and the evolution of know-how are driving  forces of Médoc  viticulture, as well as a respect for tradition and terroir.