Main Content Starts Here

Perfectly pair red, white, rosé and sparkling wine with favorite recipes for the grill.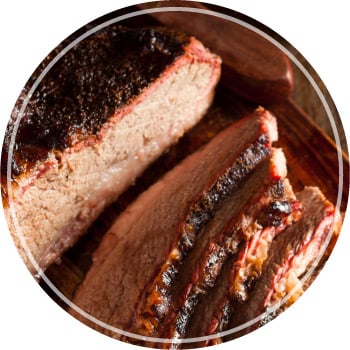 Barbecue or Dry Rub
Few dishes are more flavorful than grilled meat either basted with spicy barbecue sauce or encrusted with a dry rub. Its smoky, sweet, and spicy flavors demand a gutsy, full flavored red. Look for rich, fruit-driven, low tannin reds like ZINFANDEL, West Coast SYRAH or Australian SHIRAZ, or full throttled reds from the SOUTHERN RHONE.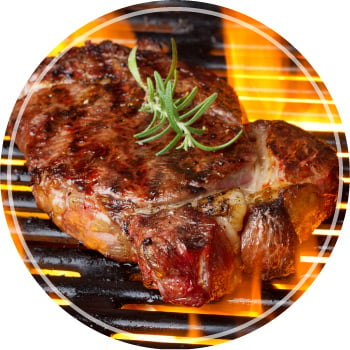 Red Meat
Simply seasoned grilled red meats like steak or burgers work well with a broader range of reds, including a young, tannic CABERNET SAUVIGNON or (if you're feeling extravagant) a full-bodied Italian red like BRUNELLO DI MONTALCINO. But don't hesitate to take a cue from the gauchos of Argentina, where MALBEC and asado reign supreme.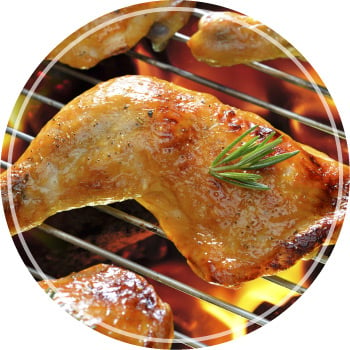 White Meat
Simply seasoned white meat like chicken or pork work well with both white and red wines. A NEW WORLD SAUVIGNON BLANC and its savory notes will accent simply seasoned chicken, and an OFF DRY RIESLING will do so for simply seasoned pork. For those seeking a red, both chicken and pork take especially well to vibrantly flavored reds like PINOT NOIR or BEAUJOLAIS.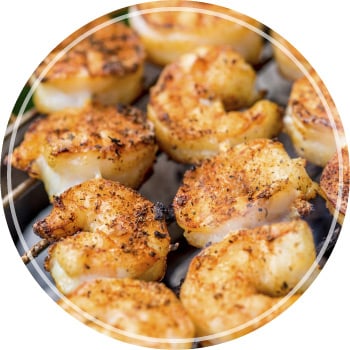 Seafood
Grilled seafood and white wine are a natural together. A crisp, savory SAUVIGNON BLANC from either the Loire or from New Zealand or even a SPARKLING WINE marries beautifully with the sweet and smoky flavors of grilled shrimp and lighter fish. Choose more moderately priced sparklers like prosecco, cava, or any sparkler from the West Coast.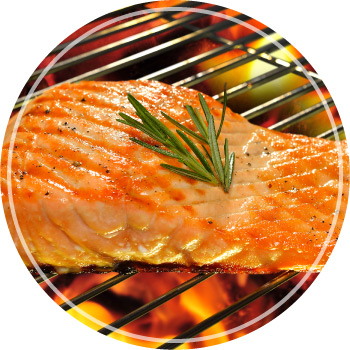 Salmon or Tuna
The rich, smoky flavors of grilled salmon or tuna demand something more substantial. For white, try a full-bodied PINOT GRIS from Oregon or from Alsace. Seek out an OREGON PINOT NOIR if you have a taste for a red. Don't hesitate to pair salmon or tuna with a top notch ROSÉ - seek out a Tavel or a Bandol.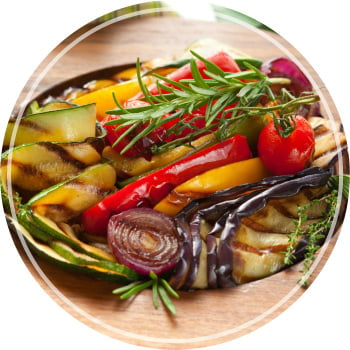 Grilled Vegetables
Grilled vegetables, when well seasoned and basted, make for a delicious main dish. The smoky nuances, the savory spices, and the subtle sweetness of caramelized vegetables can be just as satisfying as grilled meat, and deserve a well paired wine. The red fruit, savory herb notes, and refreshing citrus finish of a ROSÉ shine with grilled vegetables.