Main Content Starts Here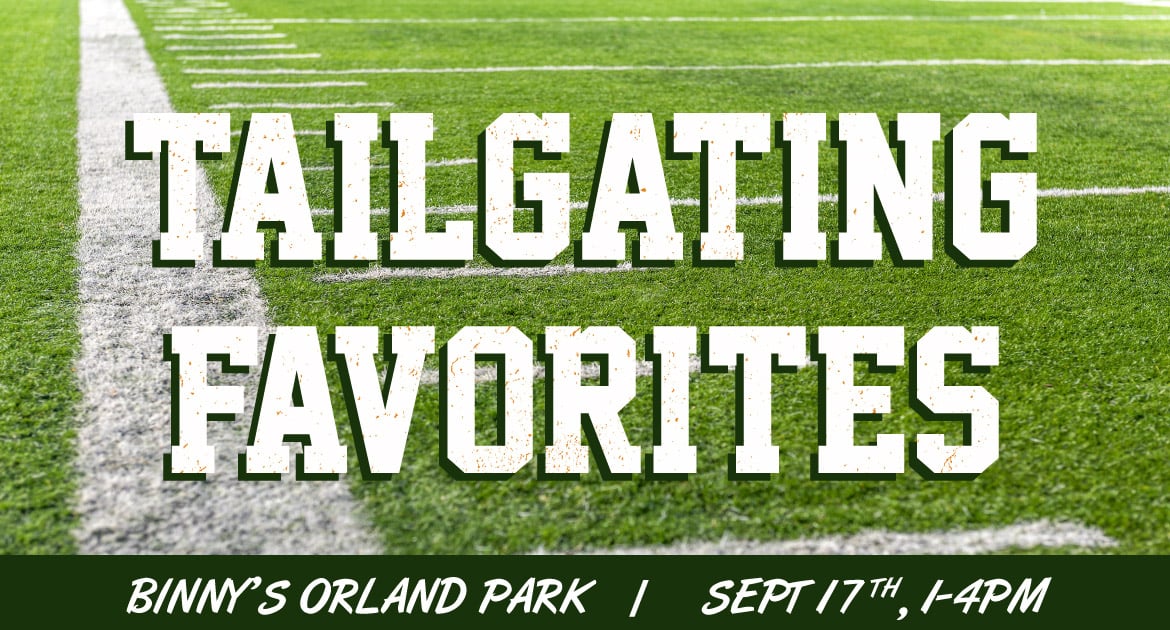 Tailgating Favorites with Binny's Orland Park


Saturday, Sept. 17th • 1-4pm


Join us at Binny's Orland Park for a day celebrating America's favorite sport. Get ready to pack your cooler as you taste a selection of our game-day favorites, from wine to beer to cocktails, all paired with local BBQ! You'll see why Binny's is your one-stop shop for everything you need for the big game! *BBQ available while supplies last.
By entering the premises of the Tailgating Favorites Tasting, you assume all risk of violating the state law if you operate a motor vehicle while under the influence. By attending the event, you voluntarily assume all risks and dangers of personal injury and all other hazards arising from or related to the Tailgating Favorites Tasting, whether occurring prior to, during or after said event. You grant permission to Binny's Beverage Depot to use your name or image in any photographs, television or radio broadcast. For security purposes, you hereby consent to the reasonable inspection of your person and property before entering and while exiting the event.

Tailgating Favorites Tasting vendors have authority to refuse service to intoxicated persons.
Drink responsibly.