Main Content Starts Here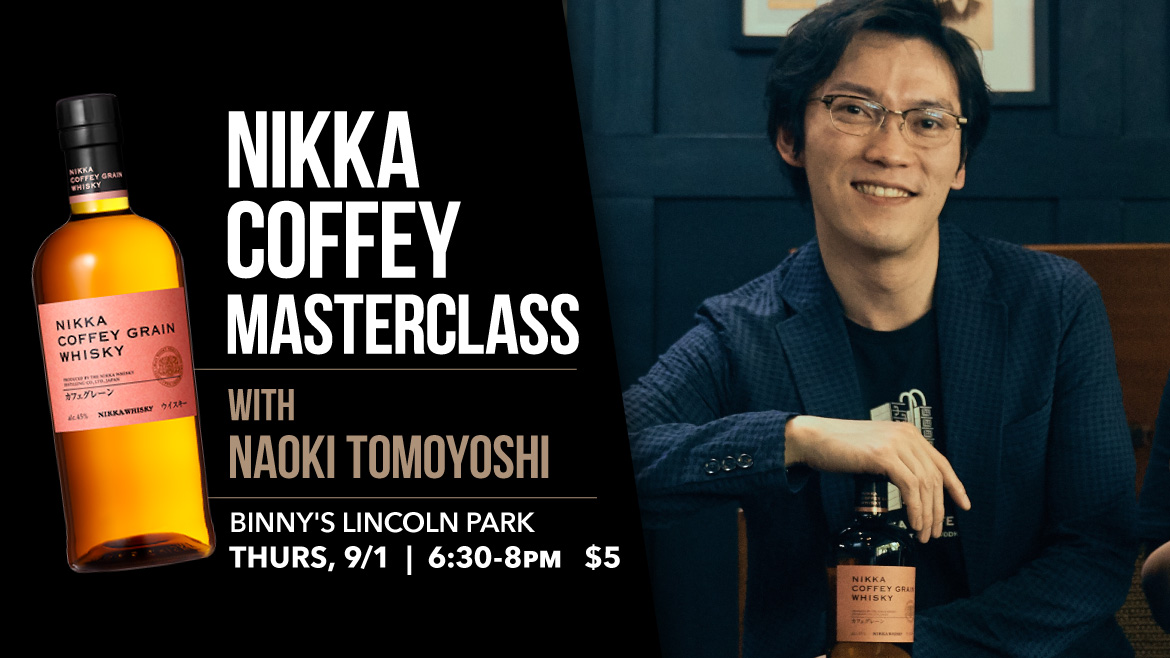 Explore Coffey Grain & Malt whiskies, Coffey Gin and Coffey Vodka


Thursday, Sept. 1st • 6:30-8pm


Please join Naoki Tomoyoshi of Nikka Whisky for a unique Coffey Range masterclass, focusing on Nikka's well-known Coffey Grain and Malt whiskies, Coffey Gin and Coffey Vodka. Learn all about what makes the Coffey Still distillates so distinct, why Nikka still uses the Coffey Still today, and how to best serve and enjoy the full Coffey Range. As a core member of Nikka Whisky's International Business Development Team, Naoki Tomoyoshi has spent almost a decade championing Nikka Whisky around the world. Based in Tokyo, Japan, Naoki is a veteran of the Japanese whisky and cocktail scene.
By purchasing admission or entering the premises of the Master Class Tasting, you assume all risk of violating the state law if you operate a motor vehicle while under the influence. As a holder of a Master Class ticket, you voluntarily assume all risks and dangers of personal injury and all other hazards arising from or related to the Master Class Tasting, whether occurring prior to, during or after said event. You grant permission to Binny's Beverage Depot to use your name or image in any photographs, television or radio broadcast. For security purposes, you hereby consent to the reasonable inspection of your person and property before entering and while exiting the event.

Master Class Tasting vendors have authority to refuse service to intoxicated persons.
Drink responsibly.