Main Content Starts Here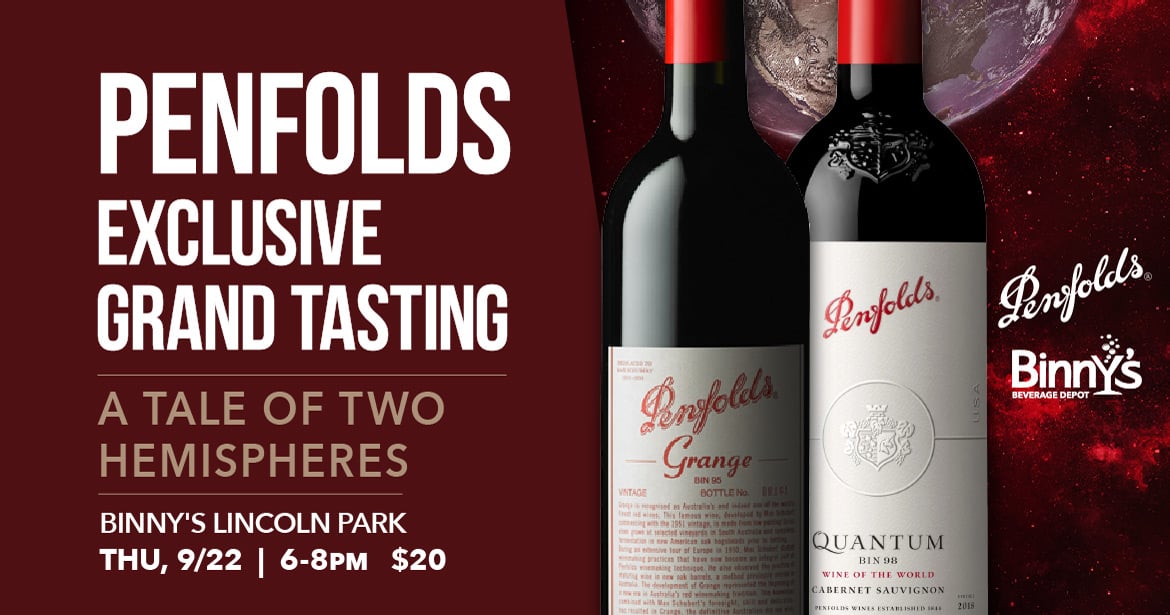 Thursday, Sept. 22nd • 6-8pm


Join Binny's and Penfolds, one of Australia's most famed and respected winemakers, for a tasting of their Australia and California collections. You'll enter our Lincoln Park tasting room "under the stars," flooded in red lights as you immerse yourself in a tale of two hemispheres. This guided, walkaround tasting with Zoe Warrington, Penfolds Australian Ambassador, will feature over a dozen wines including the iconic 2017 Grange and 2018 Quantum. In addition to the tasting, wines will be available by the glass and light hors d'oeuvres will be served.
By purchasing admission or entering the premises of the Penfolds Grand Tasting, you assume all risk of violating the state law if you operate a motor vehicle while under the influence. As a holder of a Penfolds Grand Tasting ticket, you voluntarily assume all risks and dangers of personal injury and all other hazards arising from or related to the Penfolds Grand Tasting, whether occurring prior to, during or after said event. You grant permission to Binny's Beverage Depot to use your name or image in any photographs, television or radio broadcast. For security purposes, you hereby consent to the reasonable inspection of your person and property before entering and while exiting the event.

Penfolds Grand Tasting vendors have authority to refuse service to intoxicated persons.
Drink responsibly.