Main Content Starts Here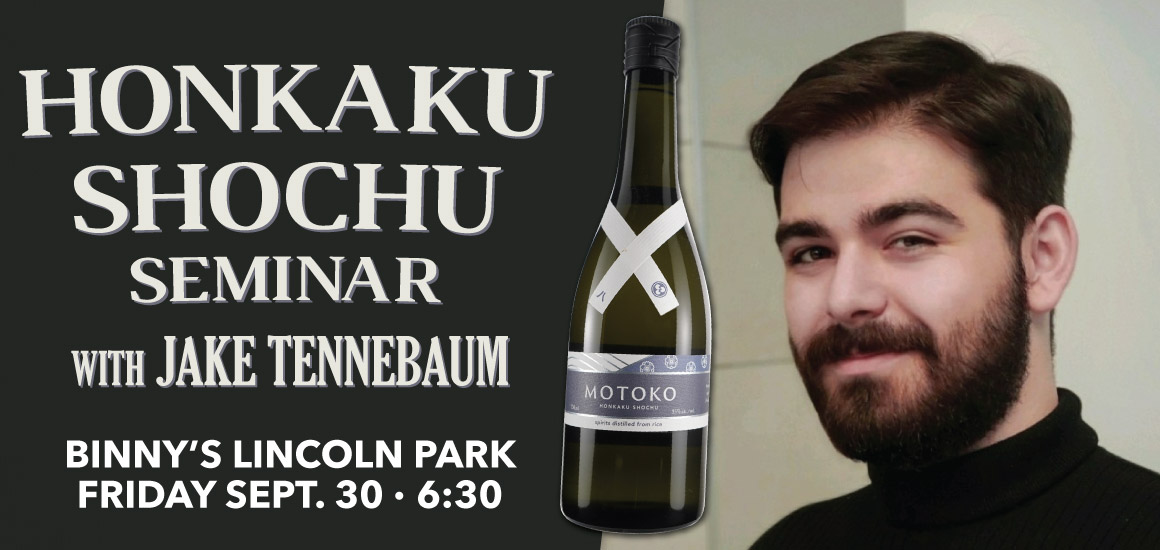 Honkaku Shochu Seminar


Friday, Sept. 30th • 6:30-8pm


Binny's and Honkaku Spirits invite you to join Jake Tennenbaum to taste and learn about one of the worlds most fascinating spirits: shochu. In spite of a rich 500-year history, shochu is a virtually unknown category outside of Japan. Honkaku Spirits has spent years cultivating relationships with some of the finest family-run distilleries producing the most limited and sought-after shochu in the world and is proud to finally share them with sophisticated drinkers outside of Japan. Limited availability.
By purchasing admission or entering the premises of the Honkaku Shochu Seminar, you assume all risk of violating the state law if you operate a motor vehicle while under the influence. As a holder of a Honkaku Shochu Seminar ticket, you voluntarily assume all risks and dangers of personal injury and all other hazards arising from or related to the Honkaku Shochu Seminar, whether occurring prior to, during or after said event. You grant permission to Binny's Beverage Depot to use your name or image in any photographs, television or radio broadcast. For security purposes, you hereby consent to the reasonable inspection of your person and property before entering and while exiting the event.

Honkaku Shochu Seminar vendors have authority to refuse service to intoxicated persons.
Drink responsibly.