Main Content Starts Here

Conegliano Valdobbiadene
Prosecco Superiore DOCG
Globally, Prosecco has shot past Champagne to become the world's best-selling sparkler. However, not all Prosecco is cut from the same cloth. The hills stretching northwest from Conegliano towards Valdobbiadene produce the region's finest wines, affording it the most prestigious quality designation in Italy: Prosecco Superiore DOCG. Here's what you need to know about Conegliano Valdobbiadene Prosecco Superiore DOCG, or Prosecco Superiore DOCG for short.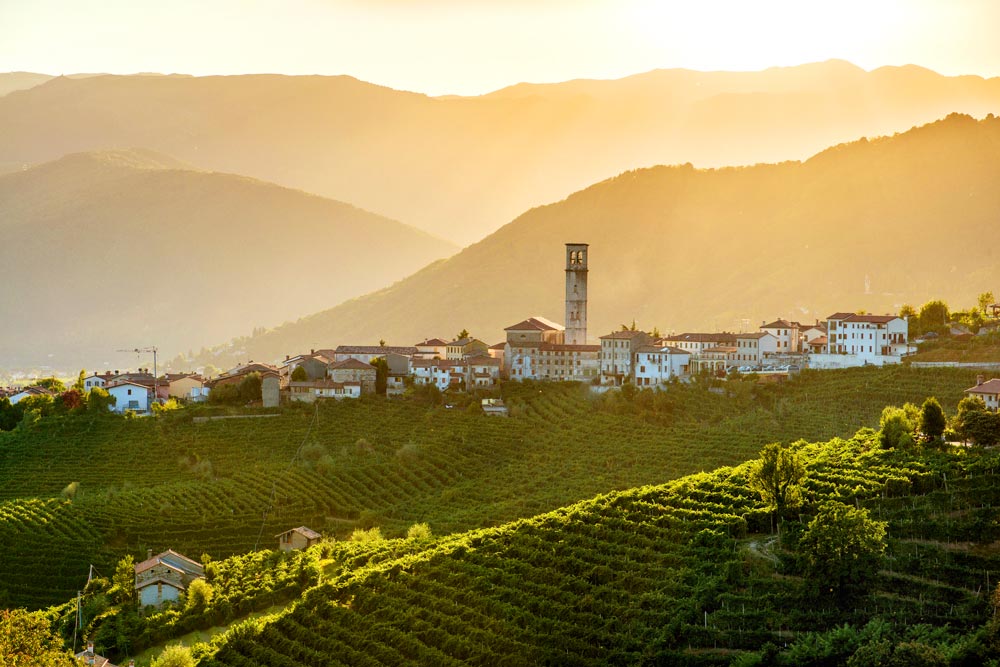 Prosecco was born around the twin towns of Conegliano and Valdobbiadene. The sparkling wine's origin story can be read among the villages, castles, and churches dotting the vine-covered hills. The fairytale scenery lends romance to the wine. One can imagine Romeo and Juliet in Verona sharing a glass of Prosecco Superiore DOCG.
The Prosecco Hills comprise terraced, hillside vineyards with steep slopes making mechanical cultivation of grapes almost impossible. Care for the vineyards falls to vine-growers whose families long guarded over the plots. This unique harmony between land and humans creates an "embroidered" effect across the setting, when viewed from afar, and ensures wines will always be artisanal. For this, the cultural landscape of the Prosecco Hills of Conegliano and Valdobbiadene made the list of UNESCO World Heritage Sites in 2019.
The Prosecco Hills stretch for 21,522 acres around Conegliano and Valdobbiadene, encompass 15 communes, and represent the heart of Prosecco. It is one of Italy's most historic denominations, recognized first in 1969 as a D.O.C. and then in 2009 as a Denomination of Controlled and Guaranteed Origin (D.O.C.G.), the highest level of quality in Italy. Conegliano Valdobbiadene sits at the top of the Prosecco quality pyramid.
Planted with Glera, the dominant grape of Prosecco Superiore DOCG, small vineyard plots provide ideal growing conditions. This unique terroir can be smelled and tasted in the wines. Perfectly ripened with fresh acidity, Glera brims with floral, stone fruit, and citrus notes, lending Prosecco Superiore DOCG its trademark aromatics.
To produce the bubbles in Prosecco Superiore D.O.C.G., winemakers employ the Italian Method aka Martinotti. Inside a pressurized vat, a still base wine undergoes a second fermentation. The process produces carbon dioxide which becomes trapped as bubbles in the wine and highlights Glera's fresh, pretty aromas.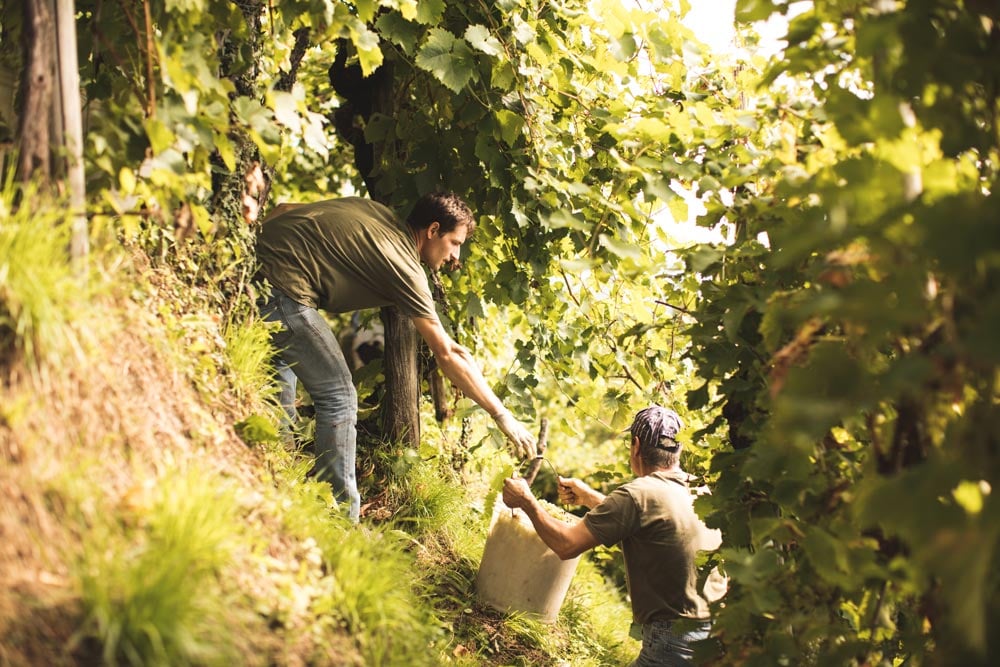 The Consorzio di Tutela, the consortium which oversees Conegliano Valdobbiadene Prosecco, has committed to preserving the land for future generations through sustainable viticulture projects. Protecting the integrity of the wines is of utmost importance. Next time you open a bottle of Conegliano Valdobbiadene Prosecco Superiore DOCG, you'll taste why.