Main Content Starts Here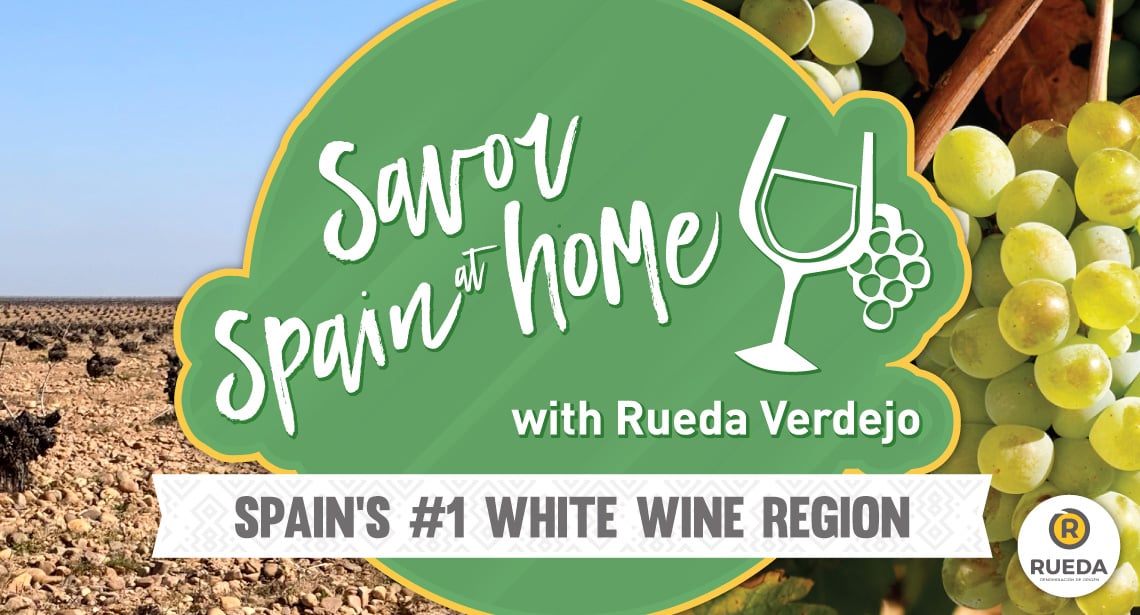 Explore Spanish Sips At Home with Rueda Verdejo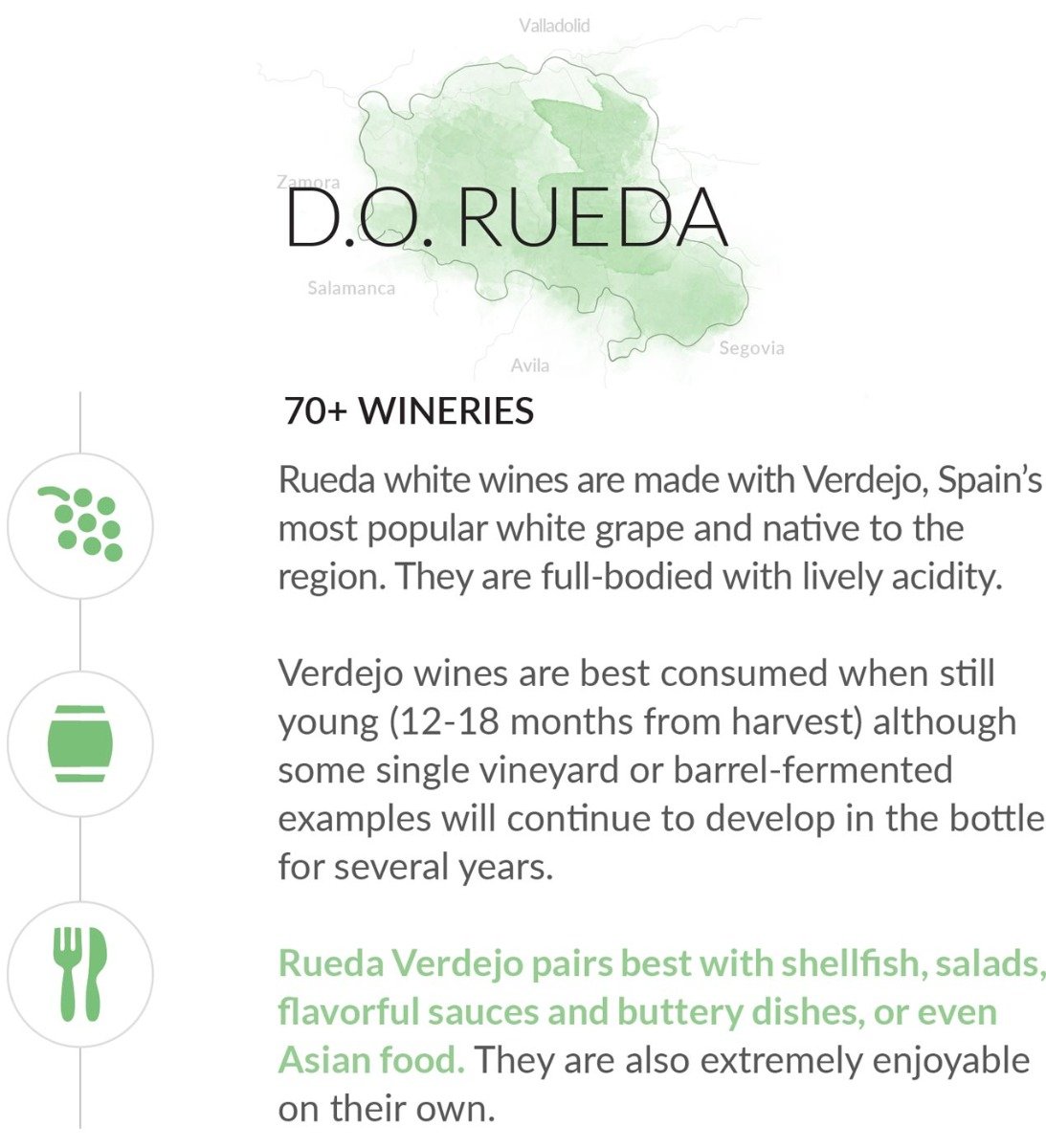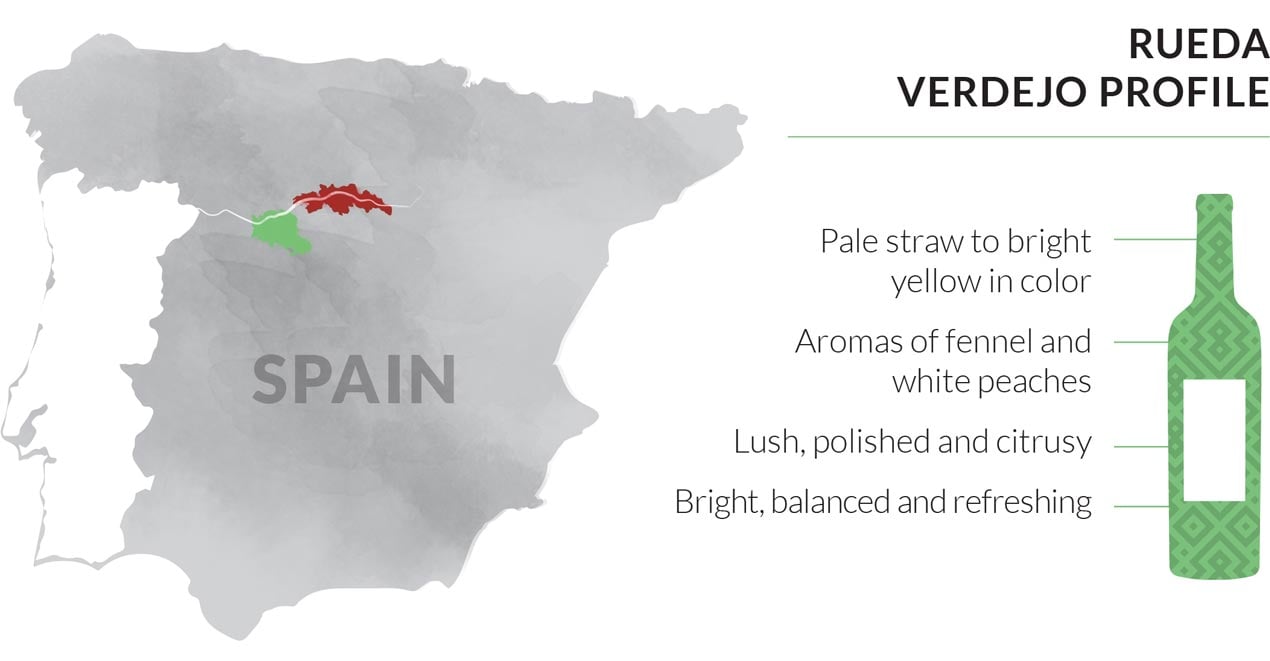 Expert Advice on Pantry-Friendly Pairings For Your Rueda Wines
Pairing advice courtesy of Molly Adams from The Feed Feed (adapted)
I was THRILLED to learn all about the amazing wines coming out of these regions in northern Spain. Upon first taste of the crisp, bright and acidic Verdejo that the Rueda region is known for, I knew I was in love. I'm calling it now; it will be my wine for summer 2021 (and perhaps for all of time for that matter!). In terms of food, its versatility knows no bounds. Want to serve it with some spicy Thai? Go for it. Rough week and boxed mac & cheese all you can muster? This wine plays! Whether you're making a fancy seafood dinner or sustaining yourself with pantry snacks, these are food-friendly varietals that everyone should have on hand.
For the Verdejo from the Rueda region [you can] pair it with some spicy jalapeño potato chips or try it with some whipped ricotta.
---
Pairing advice courtesy of Alexa's Wine Diary (adapted)
Rueda is Spain's most famous white wine zone. And its native grape, Verdejo, is Spain's #1 white varietal. Stressful growing conditions and mineral-rich soils give Rueda wines their distinct quality and character. These wines have a wide range - everyone will find something to like in Rueda. From crisp and stainless steel-fermented to oaked and fuller bodied, there is a Verdejo for all palates. There is even Rueda Espumoso—sparkling in the traditional method—for moments of celebration.
[For the Rueda region parings], I'm going with fried artichoke hearts with aioli. Rueda pairs well with even the toughest vegetables. I always like having jarred artichoke hearts in my pantry for charcuterie, but I also like to fry them. Pat off the excess water or oil and quarter them, then I like to get a little beer batter going to dip them in and then off to the fryer—the smaller the pieces, the better the crunch. Aioli is a fancy word for mayo—I just whip that together with some salt, pepper, lemon, garlic, and voila!
Next up, tuna melts! Rueda goes well with [fish and] seafood, so I put those tuna cans in the pantry to good use. I make a tuna salad with mayo, Dijon-mustard, onions or chives, dill and parsley - as Rueda stands up great to aromatic herbs. Slap it on a buttered piece of bread with a bit of cheese and either open face it in the toaster oven or place it in a pan and cook it like a grilled cheese sandwich.
[Grilled cheese is also a great Rueda pairing, here's a custom recipe from Rueda!]