Main Content Starts Here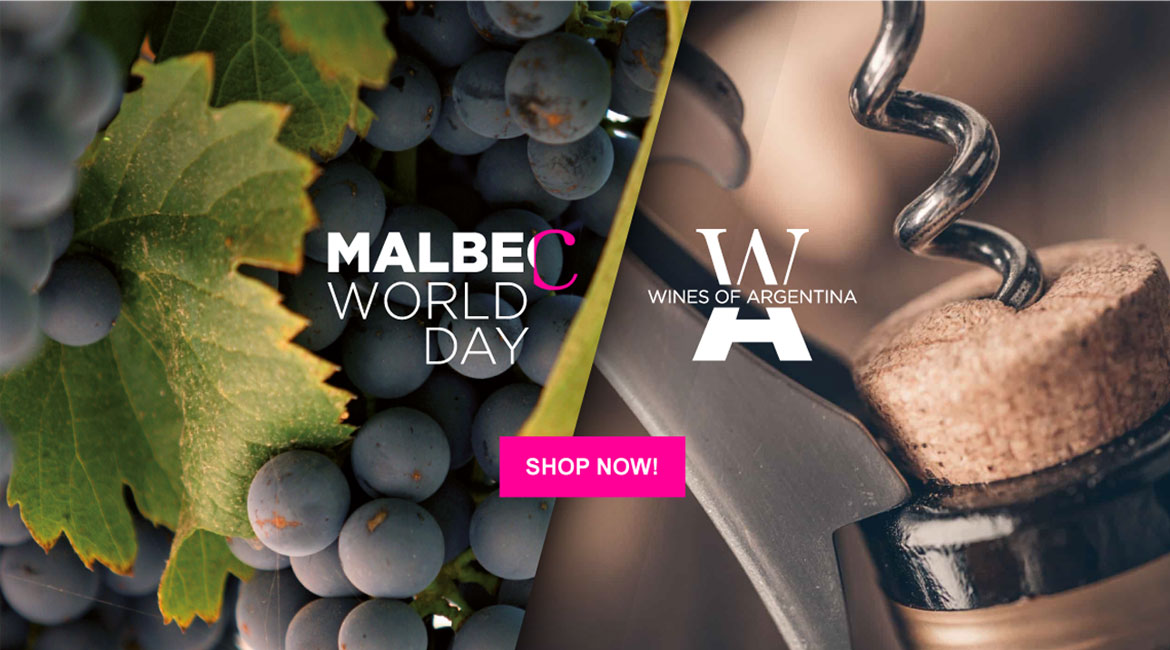 Malbec World Day (MWD) is a global initiative created by Wines of Argentina that seeks to position #MalbecArgentino in the world and celebrate the success of Argentina's wine industry.

It is not by chance that the success of #MalbecArgentino goes hand in hand with the evolution of the varietal. Continuing to seek out the best versions possible, Malbec never ceases to impress with its authentic wines. Different and unique at the same time, and in that complexity lies its wealth, just like #MalbecArgentino.

This year Wines of Argentina proposes a fresh look at the wines that define Argentina and invites you to be a part of it: #MalbecArgentino, NOS gusta! (WE like it!)
A BIT OF HISTORY
#MalbecArgentino arrived in Argentina in 1853 in the hands of Michel Aimé Pouget (1821-1875), a French agronomist who was commissioned by Argentine journalist, politician and statesman, Domingo Faustino Sarmiento, to carry out the management of the Agricultural Quinta de Mendoza.

Modelled on France, the initiative proposed adding new grape varieties as a means to enhancing the national wine industry. On April 17, 1853, with the support of the governor of Mendoza, Pedro Pascual Segura, a project was presented to the Provincial Legislature, with a view to establishing a Quinta Normal and Agricultural School.

In the late nineteenth century with the help of Italian and French immigrants, the wine industry grew exponentially and with it, Malbec, which quickly adapted to the various different terroirs, and developed with even better results than in its region of origin. Thus, over time and with a lot of hard work, it emerged as the flagship grape of Argentina.