Main Content Starts Here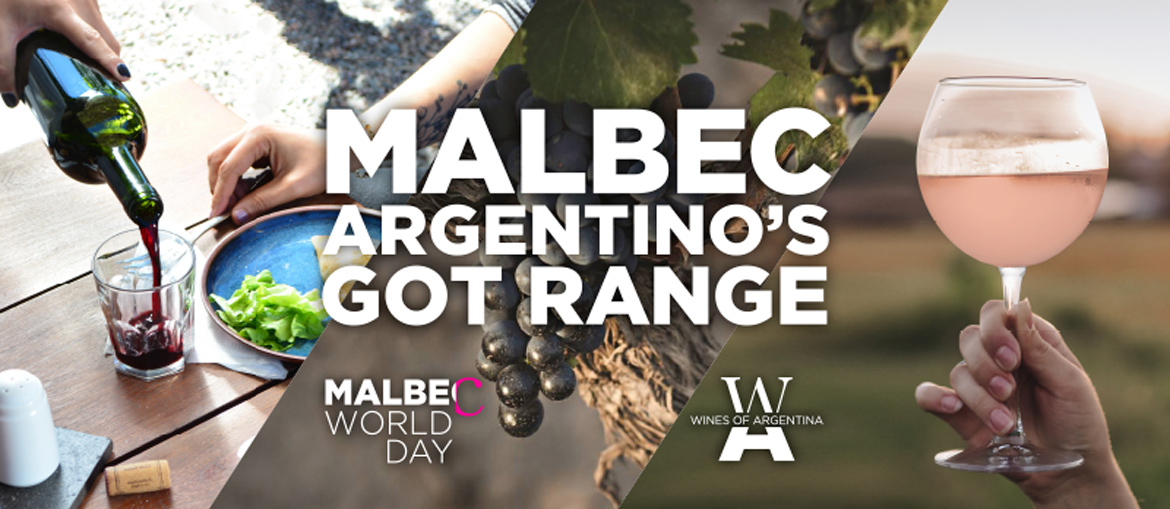 Malbec World Day (MWD) is a global initiative created by Wines of Argentina that seeks to position #MalbecArgentino in the world and celebrate the success of Argentina's wine industry.
As the eighth largest country on the planet, Argentina has a wealth of natural diversity featuring different climates, geographies and cultures that have positioned the country as the fifth world's largest wine producer. Along this path, Malbec Argentino resonates as a paradigmatic case.
It is a very versatile and expressive red wine with easy-going textures that never feel harsh on the palate. The constant commitment and research of Argentine winemakers to take the varietal even further, has begun to unfold its full potential, revealing its complexity and depth. The focus is on making Argentina's iconic grape even more precise, exploring every terroir and expanding its range with new styles. Thus, Malbec Argentino experiences a new topography of varying tastes, aromas and freshness, which translate into an inexhaustible range of profiles and highlight its diversity: rather than a single kind of Malbec Argentino, there are many.
It is cultivated all over the territory in every wine region, from north to south. The Andes mountain range and the effect of altitude are key to interpreting the endless possibilities offered by Argentina's flagship grape. Combined with elegant freshness and texture, a whole new breed of Malbec is revealing the grape's true diversity.
Every year, Wines of Argentina renews its commitment to position Malbec at the center of a global toast. The 12th edition of Malbec World Day seeks to demonstrate why Malbec Argentino's got range. Try #MalbecArgentino and discover it!