Main Content Starts Here
Explore the Champagne Wine region


The Champagne AOC sits in northeast France and is considered by many to be the premier sparkling wine region of the world. With centuries of experience, the Champenoise have perfected sparkling winemaking via the Traditional Method. While the region boasts many household names like Dom Perignon, Joseph Krug, Madame Clicquot, and Lily Bollinger, all of whom were instrumental in shaping Champagne as we know it today, co-operatives and smaller producers are now also making a name for themselves.
The Champagne AOC was established in 1936. Sparkling wine, even if made using the traditional method, cannot be called Champagne unless it comes from the Champagne AOC. Its cool, continental climate is ideal for the production of grapes destined for sparkling wine. Picked early with high acidity levels, Chardonnay, Pinot Noir and Meunier are the three main varieties used in the region.
GRAPE VARIETIES GROWN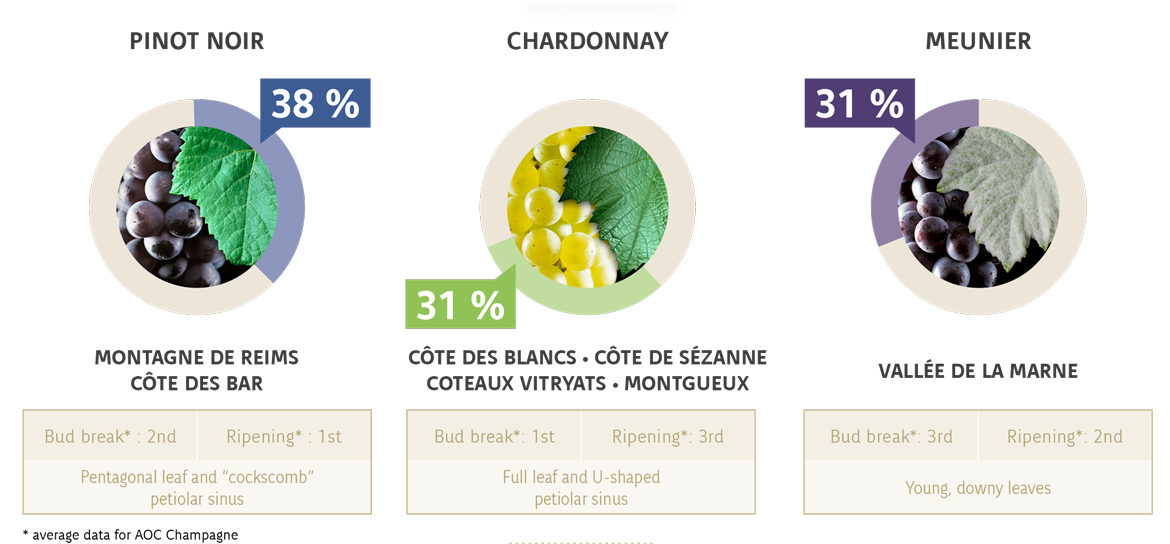 *Image credit to the CIVC


The region itself is made up of just over 84,000 acres. Known for its limestone subsoil, the region also has pockets of clay, marl, and sand. Quality designations have been established by the 319 villages. If a wine states "Grand Cru" on the label, all fruit must be sourced from Grand Cru villages, in other words, the best sites. "Premier Cru" indicates fruit sourced from all Premier Cru villages, or both Premier Cru with Grand Cru villages.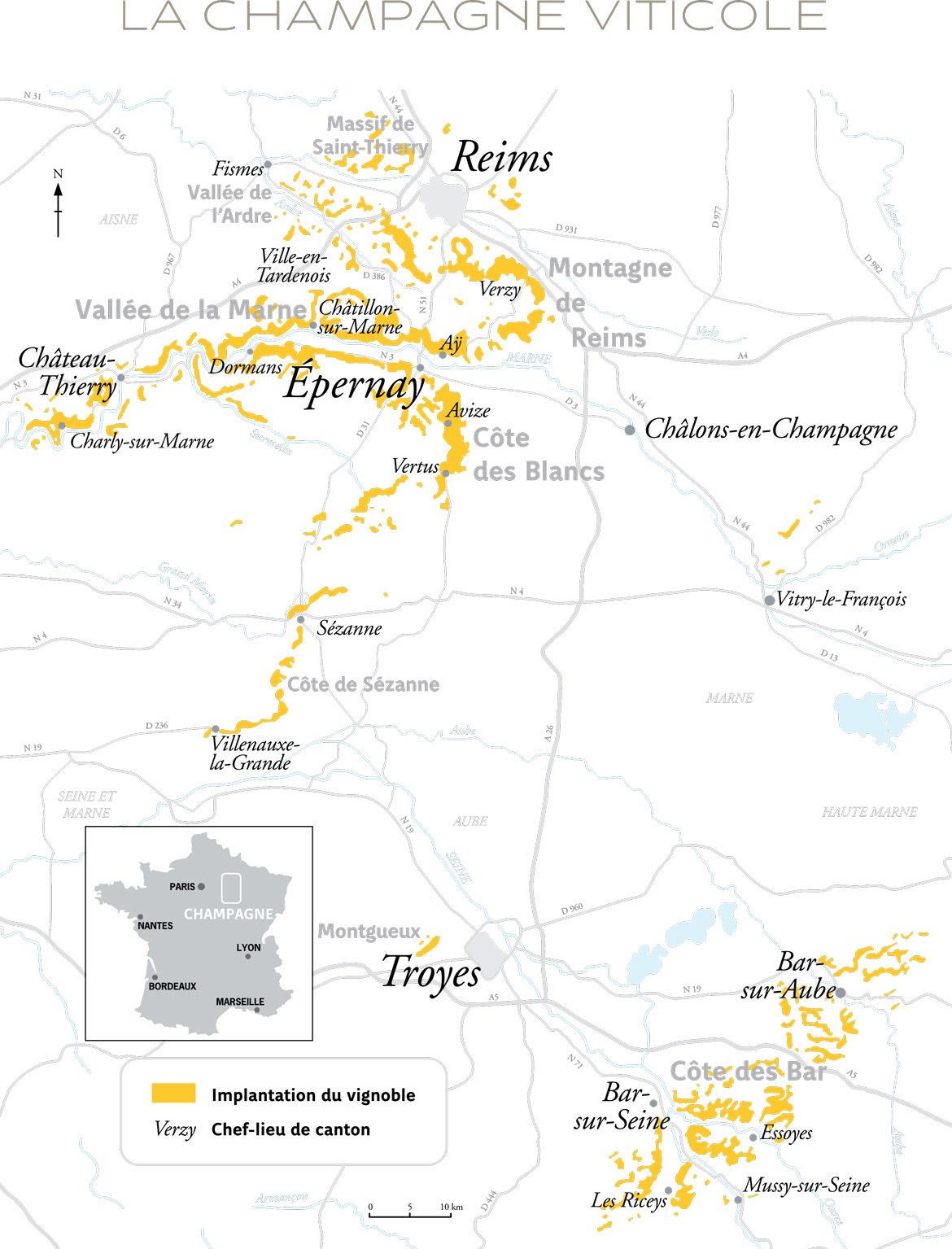 WINEMAKING
The Traditional Method


*Image credit to the CIVC
READING A CHAMPAGNE LABEL
Dosage (sugar content)
Brut Nature/Brut Zero......0-3 g/L
Extra Brut......0-6 g/L
Brut......0-12 g/L
Extra Dry......12-17 g/L
Sec......17-32 g/L
Demi-Sec......33-60 g/L
Doux......>50 g/L
Blanc de Blancs – Champagne made of all white grape varieties, in practice 100% Chardonnay
Blanc de Noirs – Champagne made from all black grape varieties: 100% Pinot Noir, 100% Meunier or a blend of the two
One mark of quality is the extensive aging required by law in Champagne.
Non-vintage Champagne, which is a blend of wine from multiple years, must be aged for a minimum of 15 months, 12 of which must be on lees.

Vintage Champagne, a single expression of wine from one year, must be aged for a minimum of 36 months.
TYPES OF PRODUCERS
In small font on a Champagne label, you can find two letters which will tell you the type of producer you are purchasing. The most common are as follows:
NM: Negociant Manipulant. A person or legal entity that buys grapes, grape must or wine to make Champagne on their own premises and market it under their own label.
RM: Recoltant Manipulant. A grower who makes and markets Champagne under their own label, from grapes exclusively sourced from their own vineyards and processed on their own premises.
RC: Recoltant Cooperateur. A winegrower whose wines are developed at the cooperative then marketed by himself.
CM: Cooperative de Manipulation. A wine co-op that markets Champagne made from members' grapes.
TASTING CHAMPAGNE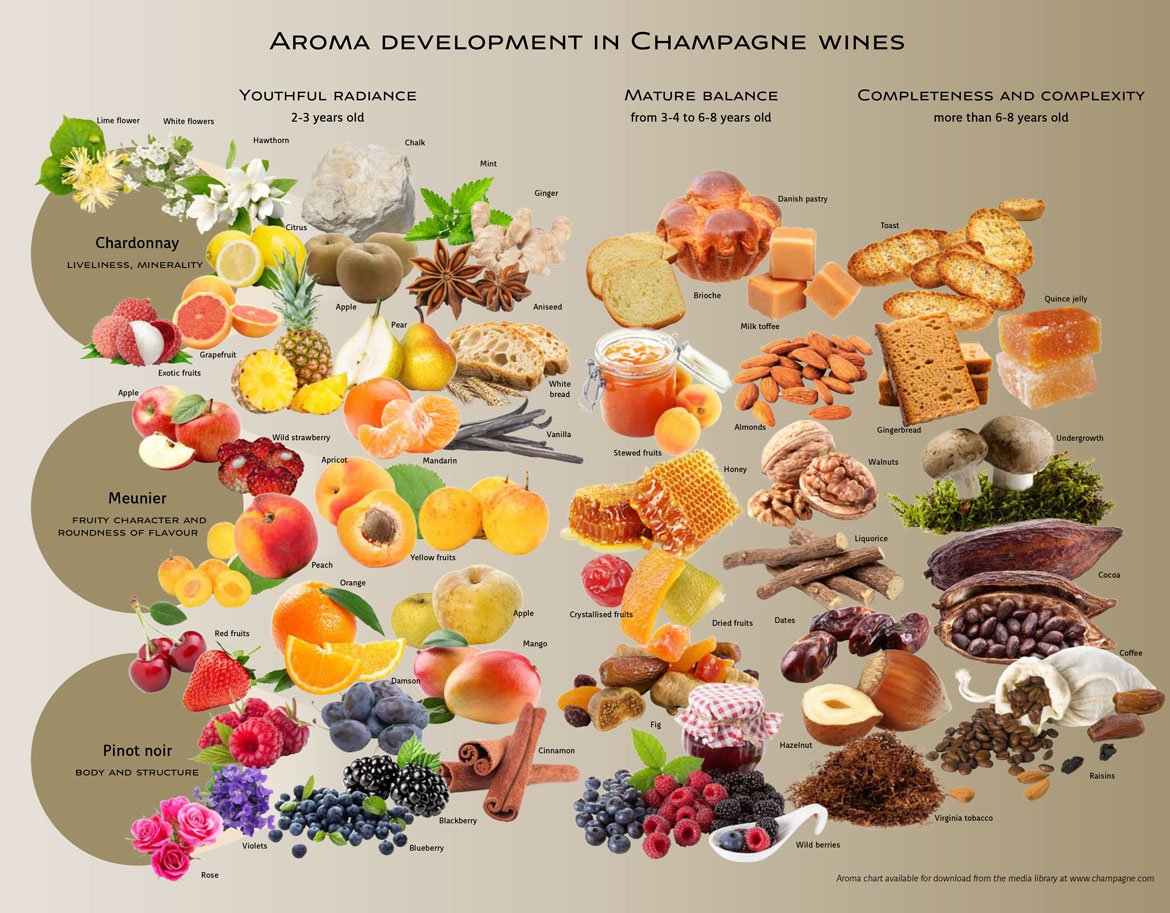 *All images provided by the CIVC: https://www.champagne.fr/en/homepage


Celebrate #ChampagneDay with @binnysbev on October 27
th, 2023
!
Join us for a Champagne toast at noon on Friday on Instagram Live as we celebrate #ChampagneDay!