Main Content Starts Here
Explore the country of Argentina
Argentina's first recorded vineyard dates to the 1550s and Argentina is now the largest wine-producing country in South America. While we know it best for its production of Malbec, the country's wine industry is flourishing, offering a great diversity of both grape varieties and wine styles thanks to its suitable climate, varied landscape, and range of soil types.
The wine producing areas of Argentina stretch for over 930 miles and the influence of both latitude and altitude play an important role in viticulture. In fact, Argentina is home to the world's greatest concentration of high-altitude vineyards. With the exception of Patagonia in the south, the vineyards sit in the foothills of the Andes in the western part of the country.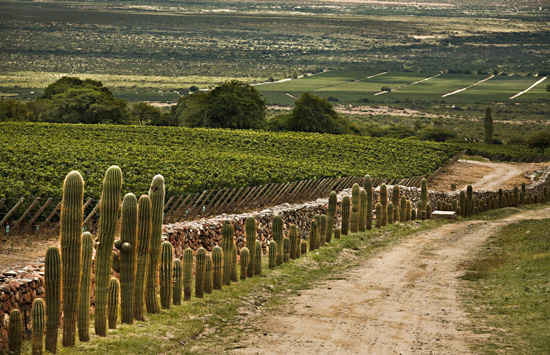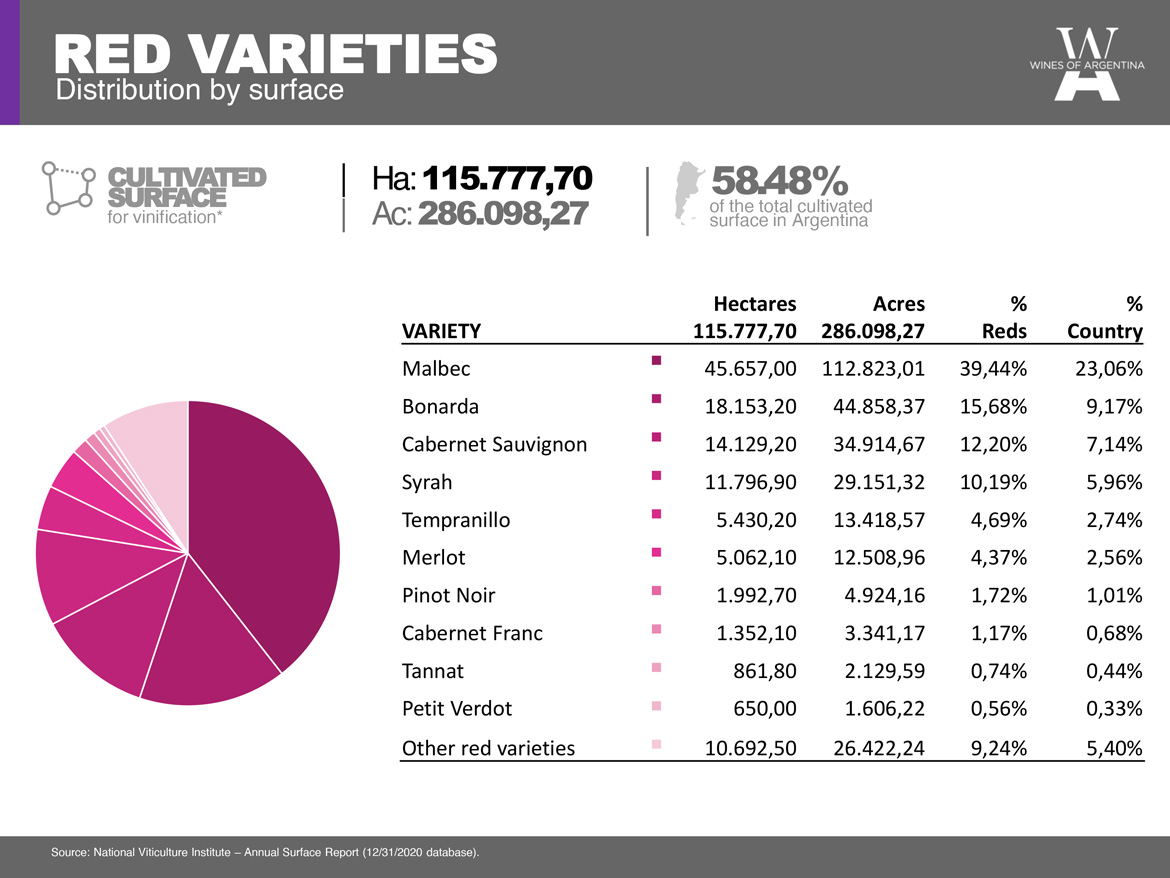 Argentina's signature grape variety, Malbec, has seen a 350% increase in plantings from 1995. In Argentina, it produces wines with deep color, full body, and high soft tannins. It tends to have high alcohol with flavors of blackberry, raspberry and plum. Fresher styles, often grown in higher altitudes, also display floral and herbal aromas with more acidity.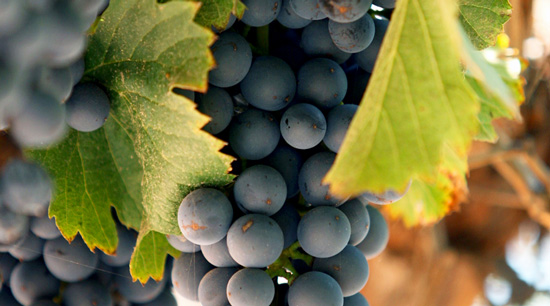 Its second most planted variety, Bonarda, is grown on warmer sites and produces wines of deep color, red and black fruit aromas, and medium tannin and acidity. It's fruity qualities make it a popular blending partner with Cabernet Sauvignon and Malbec.
Cabernet Sauvignon in Argentina is full in body with high, ripe tannins. With aromas of ripe blackberry and blackcurrant, spicy notes and an herbaceous character, Cabernet drinkers will thoroughly enjoy the Argentine expression. Cabernet Sauvignon is used in blends with Malbec and can increasingly be found as a high quality, single varietal wine.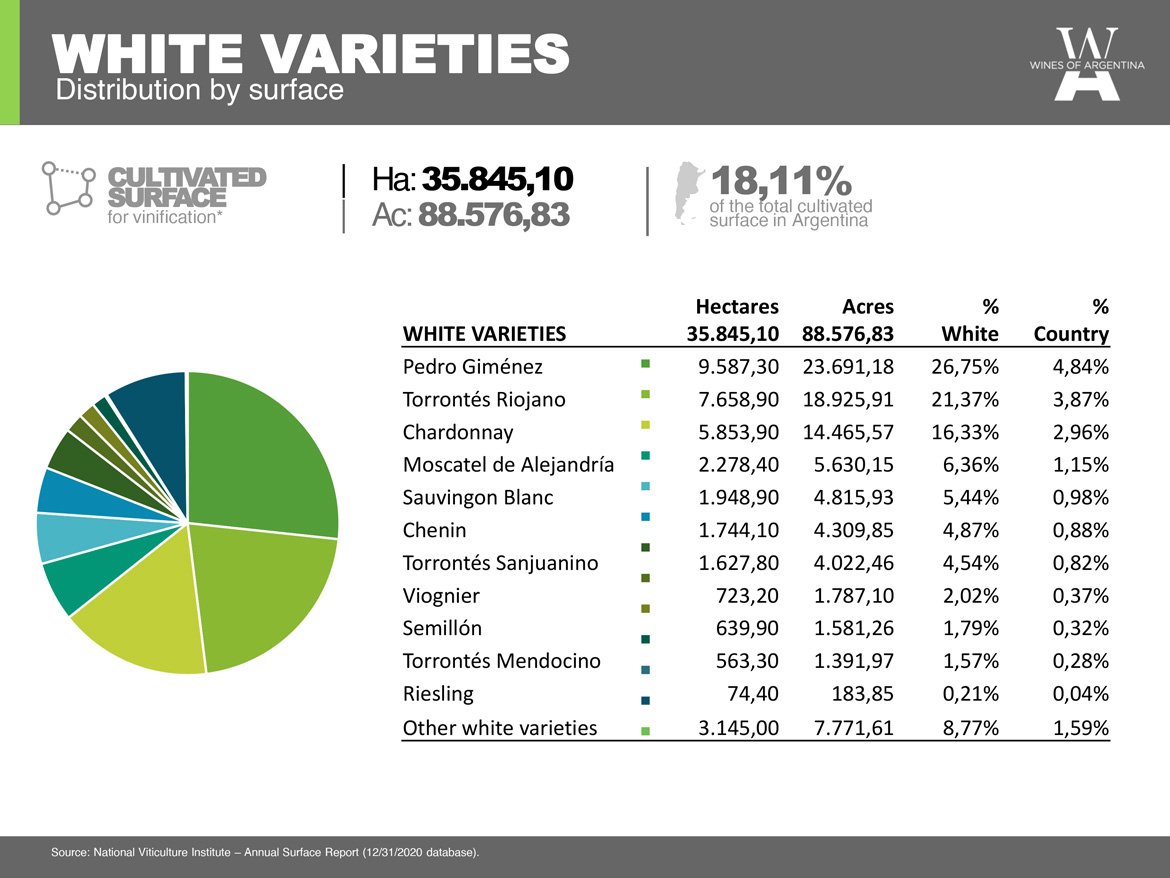 REGIONS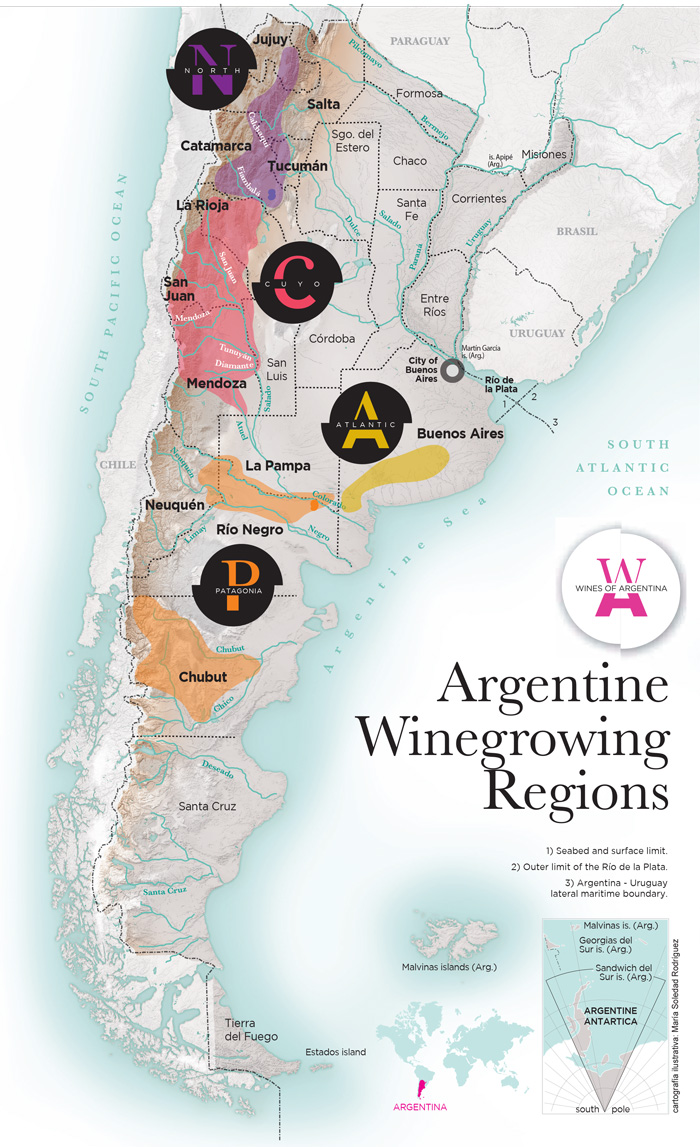 Salta: ituated between the 24-26th parallel, this low latitude region is situated at extremely high elevations with some vineyards close to 10,000 feet. It's famous for the white variety, Torrontes, producing wines with pronounced aromatic intensity and floral, ripe citrus, and peach aromas. The region also produces high quality Malbec, often with a richer, spicier profile and high, firm tannins thanks to its high elevation and more direct UV light.
Mendoza: The province of Mendoza is the center of wine production in Argentina. From inexpensive, everyday wines to premium, high-quality bottlings, Mendoza has 75% of the country's plantings and produces two-thirds of its wine. The base of production sits at the foothills of the Andes and winemakers are continuing to experiment with higher elevation sites to produce increasingly fresh red and white wines. The most prestigious GI within Mendoza is the Uco Valley, home to the highest elevation vineyards in Mendoza.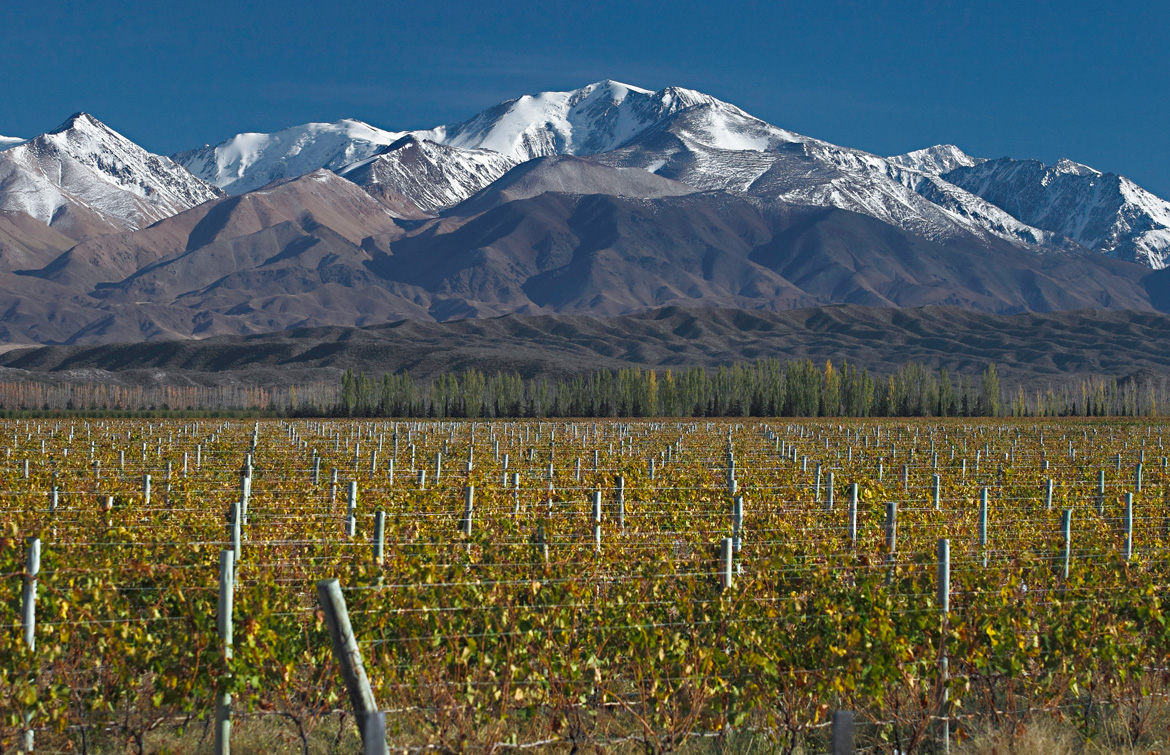 World Malbec Day 2021

VIRTUAL TASTING