Main Content Starts Here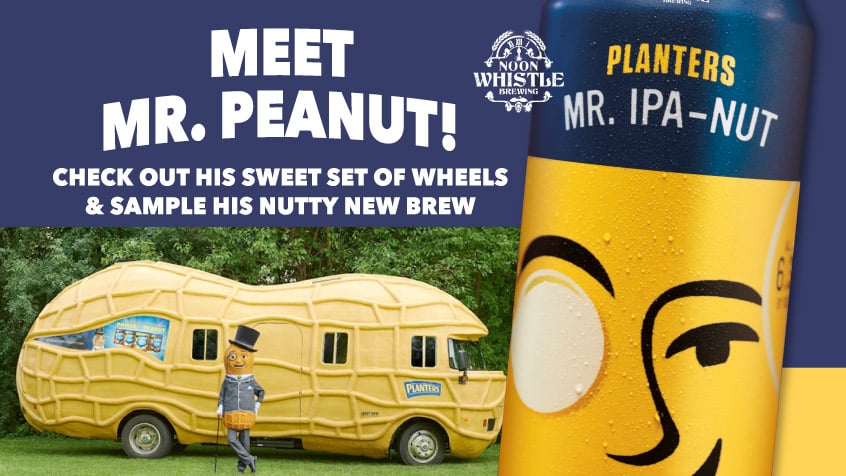 Mr. Peanut is cruisin' into town and this monocled maestro rides in style! Stop by one of the following Binny's locations and snap a pic with Mr. Peanut and the Nutmobile.
Learn more
Amidst the sea of choices on the shelf today, you may be asking yourself - what's so special about Cigar City? In a word - proficiency. They can fill a fermenter with one of the most complex imperial stouts you'll ever taste, yet at the same time produce an impeccably balanced and refreshing pale ale. 
Learn more