Main Content Starts Here
Your Mixological & Gastronomical Tour of New Orleans: The Barrel to Bottle Herbsaints Go Marching In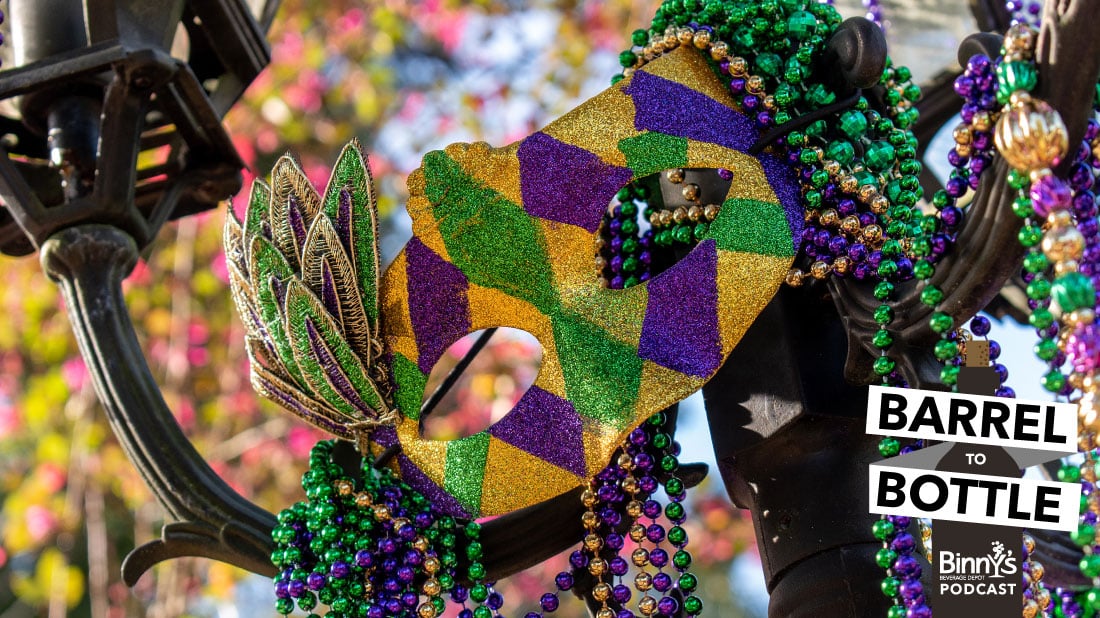 This is probably our most ambitious episode ever. We'll be eating well-known New Orleans dishes, along with Abita beer, and then making New Orleans cocktails and pairing them with paczkis. We apologize in advance for all the mouth noises.
Abita is the classic New Orleans beer and a lot of their offerings pair great with local cuisine. Mardi Gras Bock is a more of a Maibock than a doppelbock, which makes it a clean, easy-drinking beer. It pairs perfectly with the shrimp étoufée, red beans & rice and jambalaya.
Vieux Carré w/Custard Paczki topped with Chocolate Fudge
INGREDIENTS:
SIMPLE STEPS:
Shake in an iced cocktail shaker. Strain into ice filled rocks glass. Garnish with orange peel.
Pimm's Cup w/Rose Petal Jelly Paczki or Strawberry & Whipped Cream Paczki
INGREDIENTS:
SIMPLE STEPS:
Pour into iced highball glass or mug, top with ginger beer, gently stir to combine. Garnish with cucumber slice and sprig of mint.
Hurricane w/Passionfruit Jelly Paczki
INGREDIENTS:
SIMPLE STEPS:
Shake with ice, strain into ice filled hurricane glass.
Sazerac w/Plum Butter Paczki
INGREDIENTS:
SIMPLE STEPS:
Add Herbsaint to rocks glass, tilt glass to coat. Add rye, sugar syrup, and bitters to an iced cocktail shaker. Stir, then strain into Herbsaint coated rocks glass. Garnish with a lemon peel.
Ramos Gin Fizz w/Apricot Preserves Paczki
INGREDIENTS:
SIMPLE STEPS:
Dry shake all ingredients for 1 minute. Add ice to shaker and shake for 2-3 minutes. Strain into tall glass. While stirring gently, top with seltzer water.
In addition to all that, Pat brought Cheramie Rum. Made in New Orleans from fresh-pressed cane juice. It's a bit like an Agricole rum but not as funky.
If you have a question for the Barrel to Bottle Crew, email us at comments@binnys.com, or reach out to us on Facebook, Twitter or Instagram. If we answer your question during a podcast, you'll get a $20 Binny's Gift Card!
If you like our podcast, subscribe wherever you download podcasts. Rate and review us on Apple Podcasts.