Main Content Starts Here
Beer
|
September 25, 2019
You Want the Gummies - We've Got the Gummies!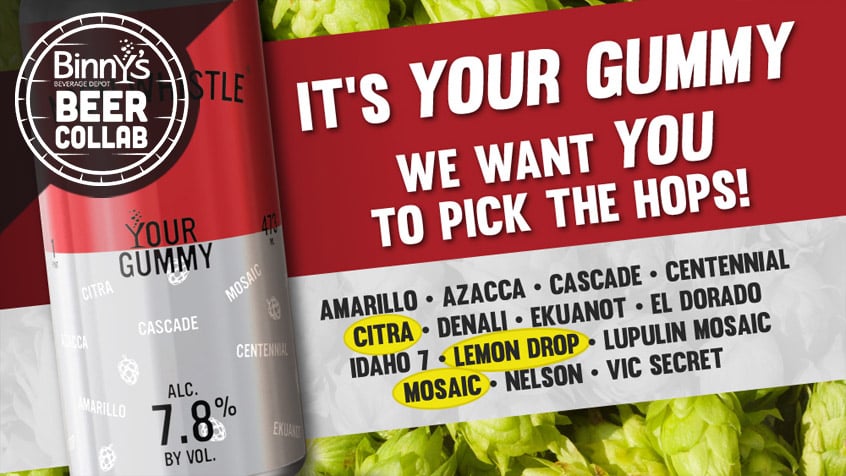 ****THE TALLIES ARE IN! Can we get a drum roll please? And this year's Gummy combination goes to Citra, Mosaic and Lemon Drop! Stay tuned for this juicy trio****
Noon Whistle's popular series of juicy New England style IPAs continue to fly off the shelf. We're excited to announce that an all new Gummy is in the works, but we need your help.
For our last collaborative brew, G'Day Gummy, we picked the hops. This time, it's up to you. Check out the list of hops below and leave a comment with your three favorites. We'll tally the counts and the three hop varieties with the most votes will be used to brew – YOUR GUMMY!