Main Content Starts Here
Wines of South Africa Virtual Tasting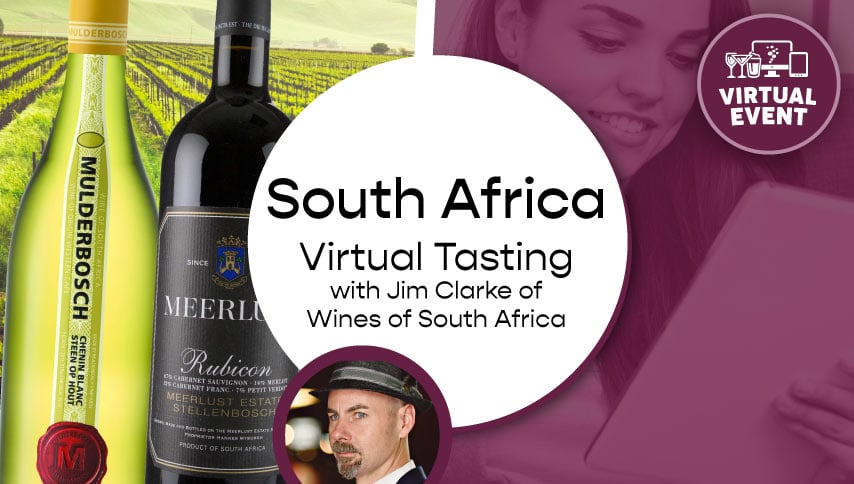 Join Jim Clarke of Wines of
South
Africa
and Alicia, Binny's Wine Educator, as we take you on a tour of the Western Cape. Too often overlooked,
South
Africa
has a rich diversity of wines for you to discover. You're likely familiar with Chenin Blanc, the country's most planted variety, but did you know
South
Africa
also makes excellent Bordeaux and Rhone blends? We'll discuss the wine regions you should know, a bit of history, and the latest trends in
South
Africa
n wine.