Main Content Starts Here
Wine Hotline Hits the Road: Illinois Sparkling Co.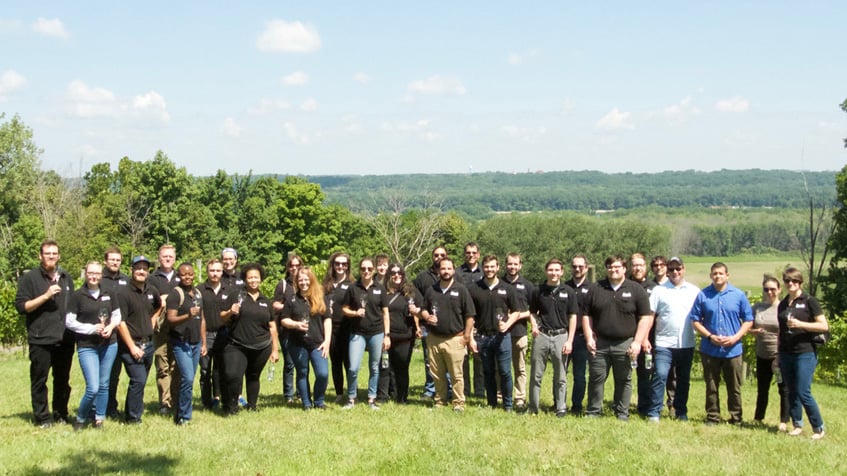 A group of our wine specialists recently visited Illinois Sparkling Wine Company. Founder and lead winemaker Mark Wenzel walked us through the vineyard and shared his family's story. In their cave, we had a first-hand view of the winemaking and aging process and finished our visit to the winery with a hands-on demonstration of disgorgement and bottling.
Later we tasted of several of their fantastic sparkling wines over lunch in their charming tasting room in Utica. The clear favorite at my table was Brut Ombre Rose. This was a lovely delicate peach hue, with flavors of grapefruit, currants, apricot, and melon. Lively, with a dry but berry-driven finish, this paired very well with our mushroom taco and local cheeses. We also thoroughly enjoyed the Demi-Sec Rose with a variety of chocolates. It's not often we discuss Illinois among the best of our selection, but these sparkling wines are as good or better as any others in their price range and should be explored.
For many of our staff, this was their first visit to a winery of any kind, so this was an excellent opportunity for us to learn about viticulture and sparkling wine production. Mark is an enthusiastic teacher and a fantastic ambassador for August Hill and ISC wines. This is a trip worth making for anyone in the Chicago area, especially for a wine enthusiast.