Main Content Starts Here
Whisky Advocate's Top 20 of 2022 - Barrel to Bottle Counts It Down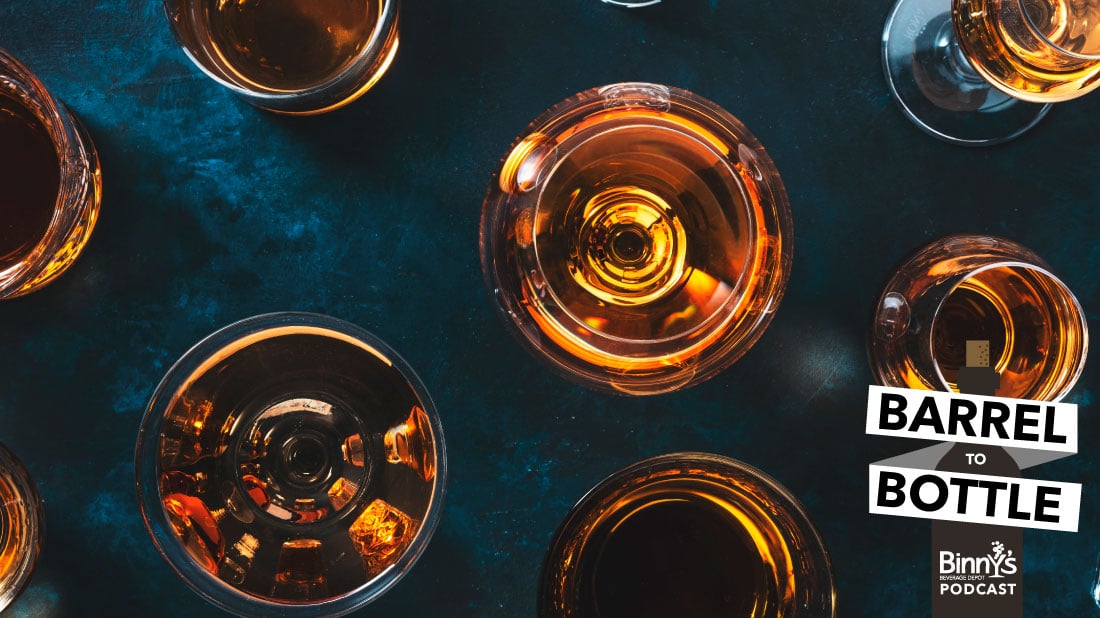 Once again, we're running down the list of Whisky Advocate's top 20 whiskies of the year and sampling the ones we have available. What was once a list of unobatnium bottles has now expanded with more readily available products and better price points.
#20 – Craigellachie 13-Year-Old Armagnac Finish – this is a new everyday offering from Craigellachie. They're known for their meaty, robust Scotch and this is no different.
#19 – Teeling Single Pot Still Virgin Chinkapin Oak Wonders of Wood – This is the latest release from Teeling's Wonders of Wood series. What is Chinkapin Oak? Allow Pat to get scientific for a moment here.
#18 – Hardin's Creek Colonel James B. Beam 2 Year Old Kentucky Straight Bourbon Limited Release – There's a lot of wood and corn grain bin in this one, along with the signature Beam calling card.
#17 – Indri Trini The Three Wood – This is an Indian single malt aged in three different types of barrels. It's a unique whisky, with a lot going on, so it makes sense that it ended up in the top 20 of the year.
#16 – Bushmills 12-Year-Old Irish Single Malt Limited Release
#15 – Bardstown Bourbon Company Collaborative Series Plantation Kentucky Straight Whiskey
#14 – Blackened Rye the Lightning
#13 – Miyagikyo Peated
#12 – Tomintoul Cigar Malt Oloroso Sherry Cask Finish

#11 – Sweetens Cove Kennessee Kentucky & Tennessee Bourbon Finished with Toasted Sugar Maple Wood – We tried this one on the "What's New" episode. Sweetens Cove is a bougie golf club in Tennessee and the bourbon was created by Peyton Manning and Andy Roddick.
#10 – Nelson Brothers Bourbon Reserve – This was formerly known as Belle Meade Reserve, but it's still a sourced blend of Indiana, Kentucky and Tennessee whiskies.
#9 – Bruichladdich 8-Year-Old Islay Barley 2013 – We are still on the 2012 vintage of this one but look out for the 2013.
#8 – Limavady Single Malt Irish Whiskey – When this was presented to Pat, they called it the "Blanton's of Irish Whiskey" because it's a single barrel product. It's finished in bourbon and PX Sherry casks.
#7 – Blue Note Juke Joint Uncut
#6 – Midleton Very Rare (2022) – Usually this one comes out once a year but we did get a second drop of it and there might be some still out there. Also the 2023 version should be coming in soon.
#5 – Westward Cask Strength American Single Malt Whiskey – Has a lot of chocolate/fudge character, which is typical in American Single Malt.
#4 – Dewars 12 Year Double Aged Scotch – This is a new version of the regular Dewars 12, and it's readily available. The jump in quality from White Label to 12 or 15 is huge. And this one is still very reasonably priced.
#3 – Barrell Bourbon Vantage Finished in Mizunara, French, and Virgin Oak Barrels – Greg doesn't like the name of this distillery, because it's ungooglable. But they make great stuff. Mizunara imparts a lot of unique character to this whiskey, there's a lot going on.
#2 – Redbreast Kentucky Oak Edition
#1 – Jack Daniel's Bonded – We tried this one when Lexie Phillips was on the podcast last year. This one is definitely a Jack Daniel's whiskey through and through, whereas their Triple Mash, which we also tried, was a bit of a departure.
Whisky Advocate Top 20 of 2022 Bonus Episode: Pat's Unobtanium and Unsure What It Is
If you have a question for the Barrel to Bottle Crew, email us at comments@binnys.com, or reach out to us on Facebook, Twitter or Instagram. If we answer your question during a podcast, you'll get a $20 Binny's Gift Card!
If you like our podcast, subscribe wherever you download podcasts. Rate and review us on Apple Podcasts.