The Whiskey Hotline recently took a brief adventure west which led us to a quaint little farm + distillery in DeKalb, IL. We were led around by the Whiskey Acres team which is run by father + son duo Jim and Jamie Walter, and co-founder Nick Nagele. They like to think of our area as the "Napa Valley of corn," so it made sense to them to start turning this agricultural gold into delicious whiskies.
The Whiskey Acres team prides themselves on being as "local" as you can get. From seed to spirit they grow, harvest and mill ALL of their ingredients on Walter Farms and the whiskies and other spirits are distilled, aged and bottled on site. It doesn't get more local or hand crafted. Currently on our shelves you can purchase their vodka, rye whiskey, bourbon whiskey and apple whiskey.
We didn't leave without putting in some work. We bottled their latest distillery-only release, Popcorn Bourbon, made with yellow dent corn and blue corn. Not to worry, Whiskey Acres ensures us all they'll have enough to put on our shelves next year.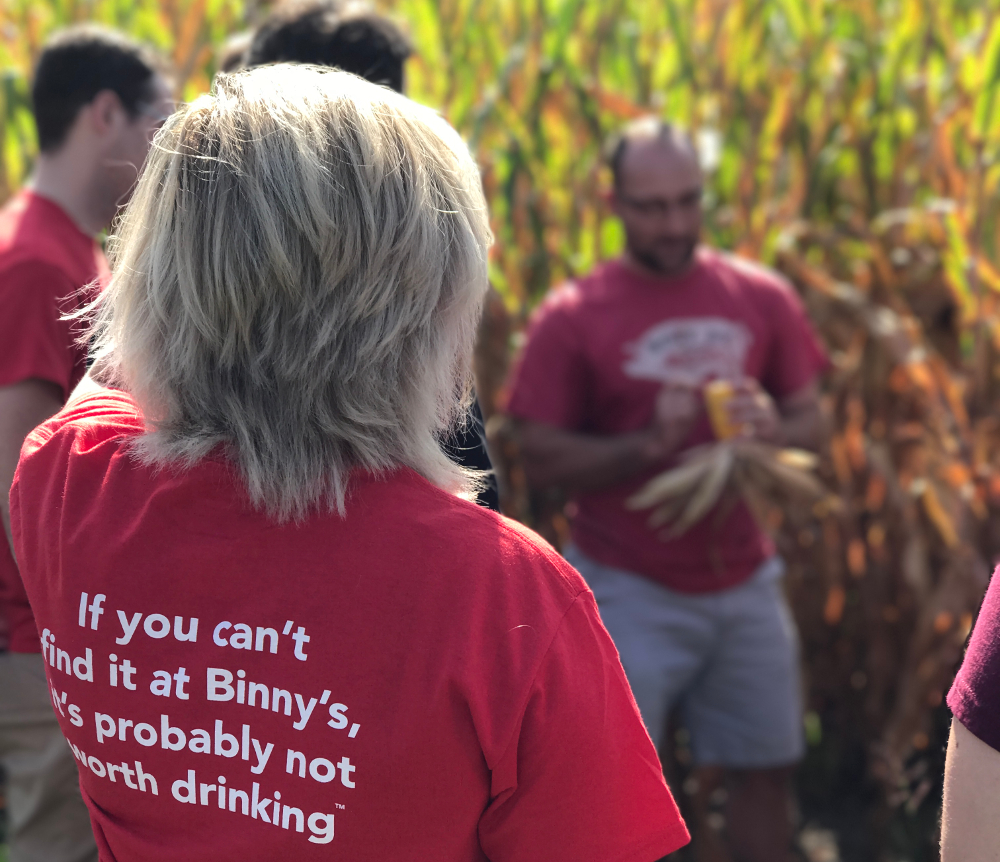 Check out the
Whiskey Hotline
for updates on new whiskey, tastings, sales and more!