Main Content Starts Here
What The Hell Does That Taste Like? Barrel to Bottle Answers the World's Oldest Question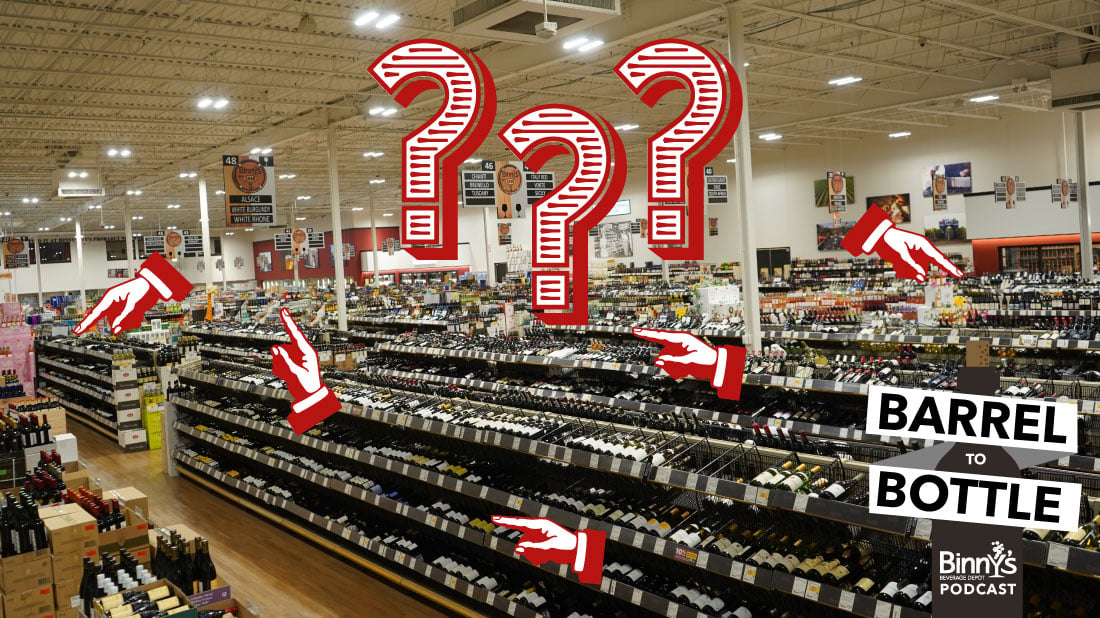 What the Hell Does That Taste Like pt. 2
Because Pat is Pat, we had to turn What Does That Taste Like vol. 3 into a two-parter. You can check out part one below. For part two, Pat has brought a wide range of spirits from all over the world.
What the hell do these taste like? Find out!
Honkaku Reserve Special Selection Amagi 9-Year-Old Rum Single Cask #3094 Binny's Handpicked
Honkaku Reserve Special Selection Amagi 9-Year-Old Rum Single Cask #3097 Binny's Handpicked – Talk about rare! These two Binny's Handpicked single barrels are two of eight produced in the entire world. A distillery that Honkaku works with made this small batch of rums and their importer bought all 8 barrels. The importer happened to be in Chicago shortly after and we bought two barrels. These are a little estery like Agricoles, but without that stewed fruit character.
Nevada Distilling Smoke Wagon Straight Rye Bottled in Bond
Nevada Distilling Smoke Wagon Malted Straight Rye – Greg doesn't care if you call him a tater, he's excited to try Smoke Wagon. Both are sourced from MGP, as usual. Pat loves the 51% rye 49% rye mash bill on the Bottled in Bond. Nerds chase the 95% rye mash but this is the better one, in his opinion.
Alpine Distilling Lafayette Spicy Bourbon – Pat normally doesn't go in for flavored bourbon, but this one has just the right amount of spice for him.
Vice Rei Ginjinha – This item hails from Portugal and the Whiskey Hotline has been getting requests for this for years. It's the best-selling liquor in Portugal and this is the biggest brand. This is made by infusing sour cherries in alcohol and sugar. Sometimes it's spiced but this one is not.
Select Aperitivo – This is the biggest red bitter aperitivo in Venice, where they make a spritz with green olives.
Opal Icelandic Liqueur – Beer was long outlawed in Iceland, so people grew up drinking Opal, a salted licorice-flavored liqueur. It's so salty. This is why prohibition is a bad thing.
Elixir Spirits Ver Liquore d'Erb
Boomsma Claerkampster Cloosterbitter – Unfortunately, it's going to be very hard to get chartreuse from now on. It's on heavy allocation from the monks who make it, so it'll pretty much only be available at bars. Pat has two alternatives; one is close in proof and one is close in flavor.
Laphroaig 8-Year-Old ex PX Sherry Hogshead #807494 Binny's Handpicked – This is our latest Binny's Handpicked from Laphroaig, bottled at cask strength. Depending on how you feel about Laphroaig, you're either going to love or hate this one.
What the Hell Does That Taste Like pt. 1
It's time once again to answer the world's oldest question, "What the Hell Does That Taste Like?" Have you ever seen a bottle of some wine, beer or spirit at Binny's and wondered what it is? This is the episode for you. And because Pat can't help himself, this ended up being a two parter.
Roger has brought a slew of doppelbocks to irritate Greg and Pat, and also because we have moved beyond the idea of tasting gross stuff for these episodes. What's behind the recent surge in doppelbocks? Is it possible people are getting tired of hazies and pastry bois? Have breweries run out of adjuncts to add to beer? Could it be that people want to try different beer styles, including old world styles?
Roger's Beers:
Weihenstephaner Vitus – This is weizen, and a doppel and a helles. That means it's a wheat double on the lighter side as far as doppelbocks go. It's a hefty 7.7% but it's very easy to drink.
WarPigs Divine Huntress – One reason doppelbocks are taking off is because they do have the kind of flavors you might find in adjuncted craft styles, without the adjuncts. There's sweetness and banana in here, without anything extra added in.
Weihenstephaner Korbinian – Weinhenstephaner is the gold standard for many classic beer styles, including their doppelbock.
Maplewood Silver Morning Winter Lager – They're calling this a winter lager, but it's a doppelbock. It's well-fermented, so not a lot of residual sugar. It's also another one that goes down very easily.
Chris has brought some wines from unsung regions as well as a special treat for his boys who love fortified wines.
Chris' Wines:
That's it for beer and wine. Join us next week for part two, What the Hell Does That Taste Like? Spirits.
If you have a question for the Barrel to Bottle Crew, email us at comments@binnys.com, or reach out to us on Facebook, Twitter or Instagram. If we answer your question during a podcast, you'll get a $20 Binny's Gift Card!
If you like our podcast, subscribe wherever you download podcasts. Rate and review us on Apple Podcasts.