Main Content Starts Here
The Whiskey Hotline's 2023 Signatory Handpicked Round-Up - Barrel to Bottle Samples Scotch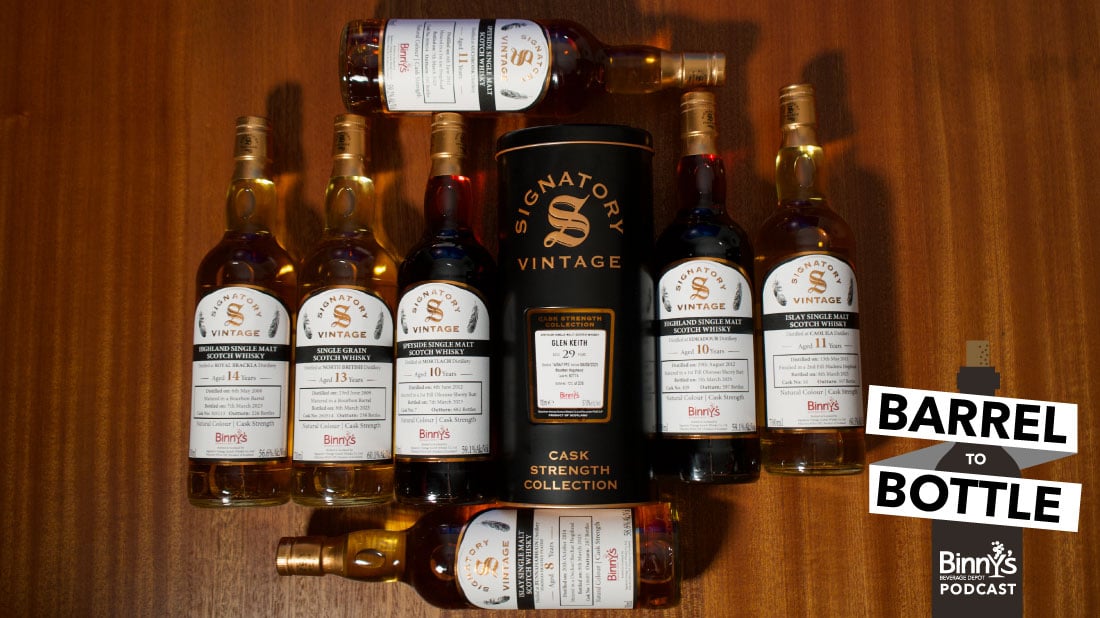 As sprawling as the Binny's Handpicked Single Barrel program has become, it all started with a single cask of Scotch in 1997. The Whiskey Hotline's 2023 Signatory Handpicked Single Barrels have hit stores and this week we're sampling all eight offerings.
Signatory labels are very information-heavy but leave a lot to be desired stylistically. The liquid inside is far from boring though because with Signatory picks, the Whiskey Hotline strives to find distilleries that are not usually available in the US.
Bonus Tasting:
If you have a question for the Barrel to Bottle Crew, email us at comments@binnys.com, or reach out to us on Facebook, Twitter or Instagram. If we answer your question during a podcast, you'll get a $20 Binny's Gift Card!
If you like our podcast, subscribe wherever you download podcasts. Rate and review us on Apple Podcasts.