Main Content Starts Here
The Whiskey Hotline Celebrates Bourbon Heritage Month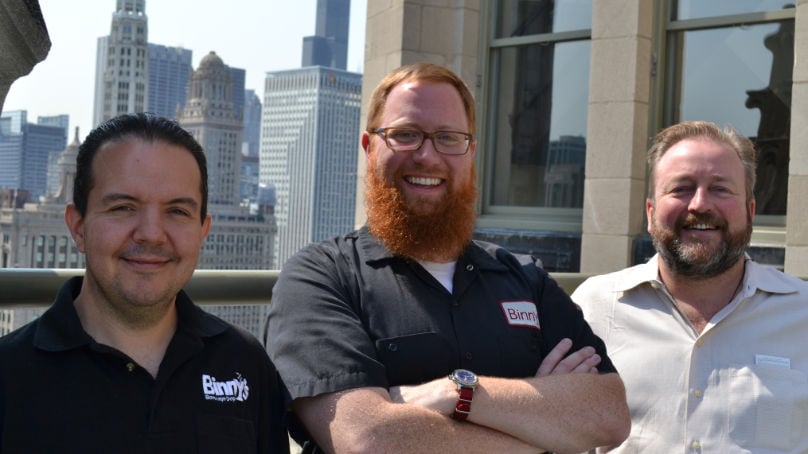 When it comes to whiskey - The Whiskey Hotline is the place to call. Between Brett, Joe and Pat - their collective knowledge is incredible. In celebration of Bourbon Heritage Month, we were curious to hear what their favorite bourbon is right now.
JOE M.
"My favorite Bourbon is always whatever is free. If I have to pay, Four Roses Single barrel hits the spot every time. The perfect balance of sweet and spice, without lacking on proof, seeing as how it is bottled at 100 proof. Mouthfeel is big and chewy, and the price can't be beat."
PAT B.
"JW Dant Bottled in Bond on the low end is my go to.
1792 because it has a silky, oily body and a touch of sweetness. Binny's handpicked full proof barrels when possible, 5 are on the way.
Old Forester 1920. Pound for pound, it's the best bourbon on the shelf. I like the strong proof and the balance of oak character and ripe fruit. "
BRETT P.
"In the world of unicorns Elmer T. Lee. Part of this is my being blessed with the opportunity to work directly with Elmer on barrel selections for a number of years while he was with us, and most of it is the rich chocolate/cherry, spicy goodness that is Elmer T. Lee Single Barrel.
In the real world for what I can actually enjoy every day I really can't pick just one, but Small Batch 1792, Old Forester Signature or 1920, and Four Roses Small Batch are reliable."