Main Content Starts Here
The Secret's Out: A Düsseldorf Specialty Brewed Fresh In Chicago
German altbier is produced in the "old" style, meaning it's top fermented with ale yeast. After primary fermentation, altbier undergoes a period of cold conditioning, better known as lagering. So is it a lager, or is it an ale? You could argue it's a hybrid, delivering the aromatic complexity of an ale, yet with the invigorating finish of a lager. If this sounds familiar, the lighter kölsch style brewed in nearby Cologne is produced in the same way. Interest in kölsch is alive and well, and there are several wonderful options on our shelves, but altbier is a forgotten treasure that's become very difficult to find.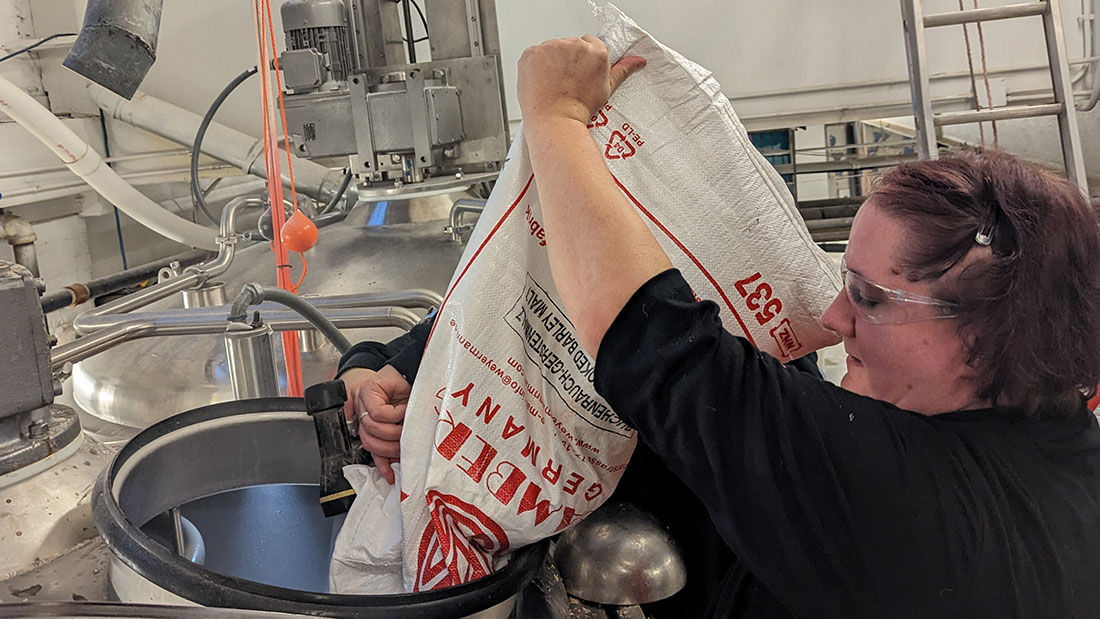 Thankfully our friends at Dovetail agreed to help us change that – but we weren't looking for just any altbier, we wanted a sticke. Sticke refers to a whispered secret, in this case, as the legend goes, that a curmudgeonly brewmaster was carelessly generous with his measurements. Whispered word traveled fast and residents rushed to get a taste of altbier with a little more oomph, a bigger and bolder brew with a luxurious depth of character and an incomparable finish.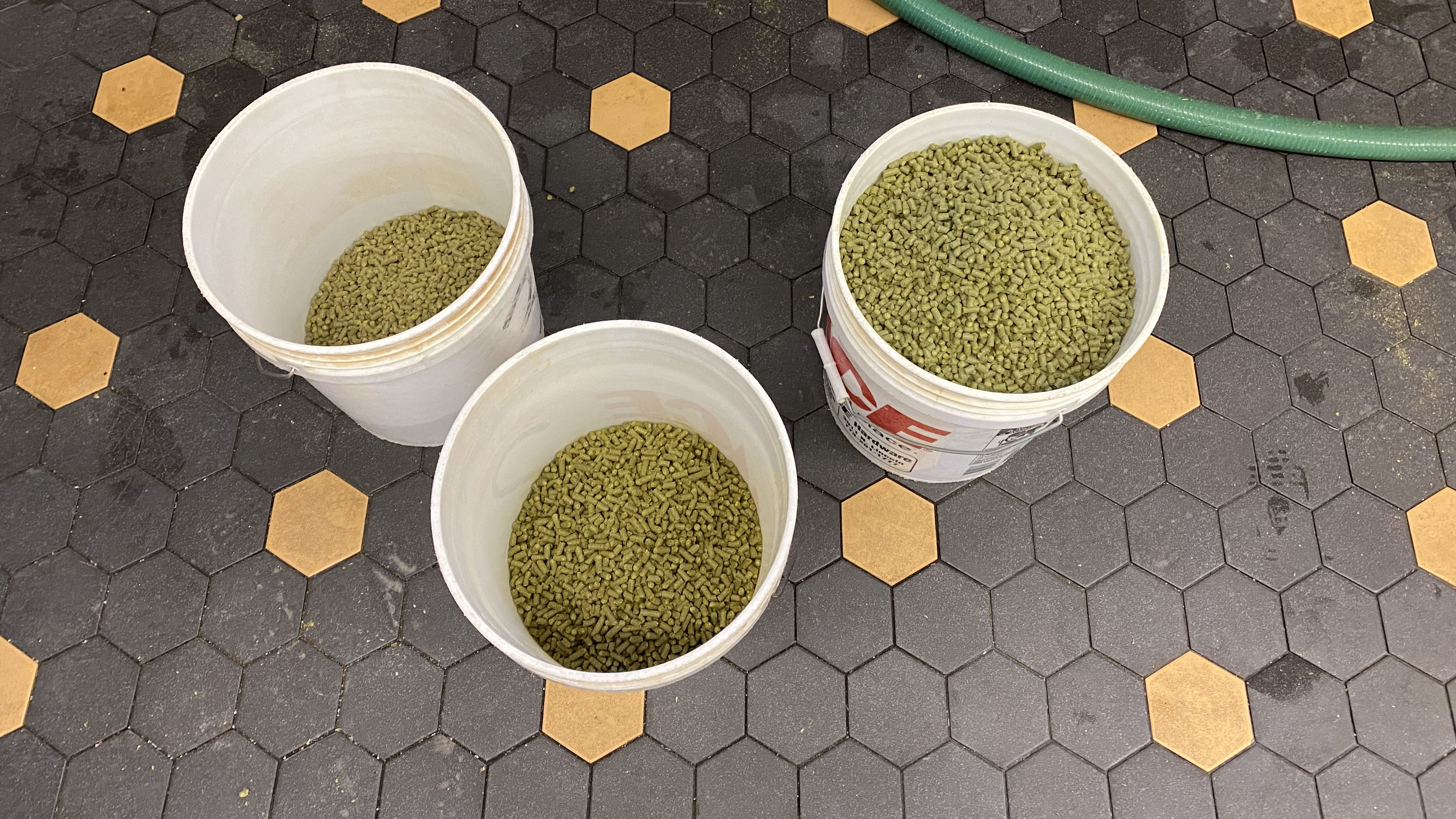 Dovetail co-founders Hagen and Bill met as students enrolled in the Siebel Institute's Master Brewer Program. Not only had they tasted altbier while studying in Germany, one of their instructors at Doemens Academy served as brewmaster for one of Düsseldorf's most recognized altbier producers. We came to the right place.
Brew day started before sunrise at 6:30 AM. With Hagen at the helm, we received a hands-on look at the Dovetail approach to brewing. It's said that brewing is a mixture of art and science, and while today's craft scene often celebrates the art, too often science falls by the wayside. This is not the case at Dovetail. A detailed discussion of the importance of water chemistry involved a tasting different types of brewing water.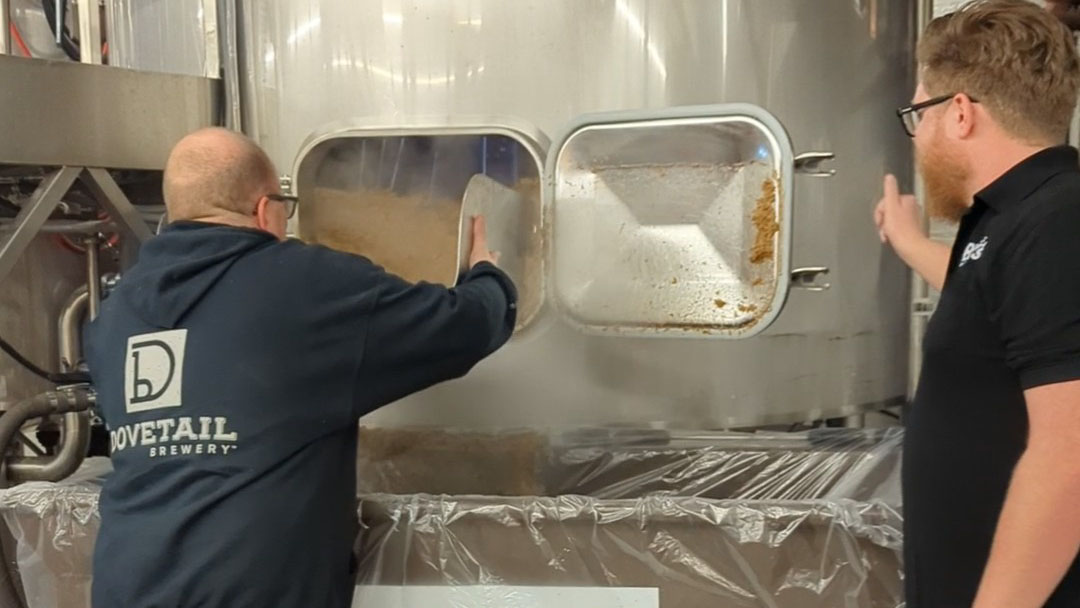 Dovetail is committed to the laborious process of decoction brewing. Decoction remains a debated topic in the world of brewing, and as we watched it firsthand, Hagen drew diagrams explaining the chemistry taking place in the tanks. Dovetail is a friend of zee decoction, and we are all richer for it.
When Dovetail is not using their coolship for the spontaneous fermentation of wild lambic style ales, it's employed as a heat exchanger. It was inside this steamy room that we witnessed zee "Alt Cannon" in all its glory. To increase wort aeration and subsequently imbue a touch of dark fruit flavors to the altbier, a fountain of hot wort is blasted into the bed of the coolship.
Once cooled, the wort made its way to Dovetail's open fermenters, where yeast could work its magic.
We are proud to have been at Dovetail to experience the brewing process from start to finish. Dovetail's steadfast commitment to centuries-old German brewing practices resulted in a sticke that rivals the best that Düsseldorf has to offer. A big thank you to everyone at Dovetail for helping this collaboration come to life.
Prost!