Main Content Starts Here
The Benchmark of the Rhone - Barrel to Bottle Talks Guigal with Vintus' Patrick Will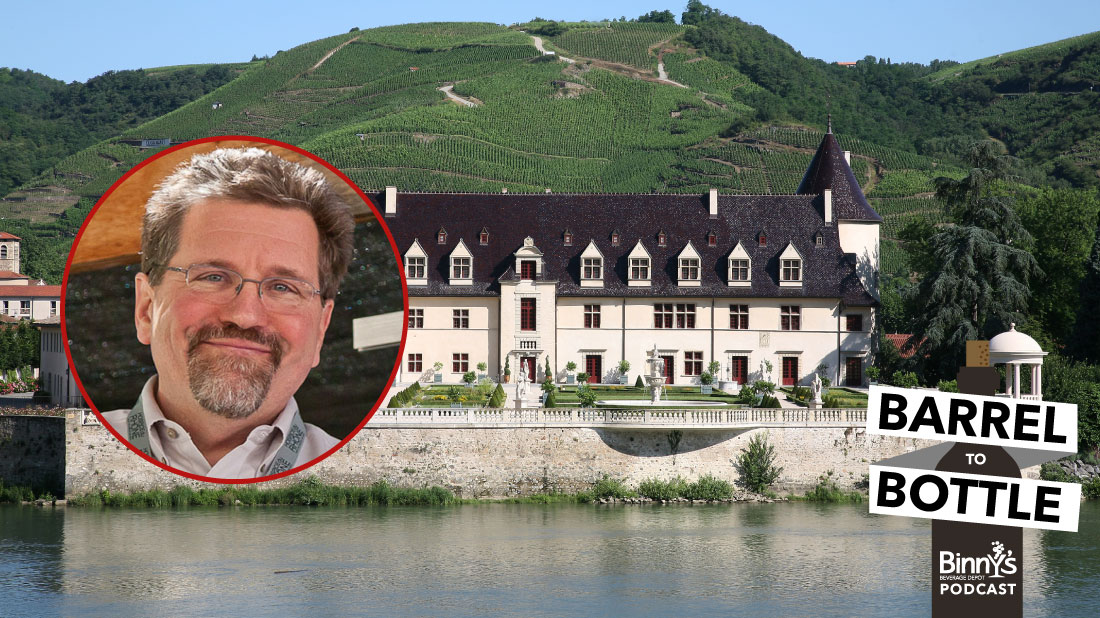 As the premiere producer in the Rhone, you would assume Guigal has been around for centuries. Guigal is in their third generation, which is relatively young for the Rhone and France overall. Joining us today is Patrick Will, brand development director at Vintus, importer of Guigal. He has worked with the Guigal family for 26 years.
Guigal Cotes du Rhone White 2021 & Guigal Cotes du Rhone Red 2018 – Both of these wines come from the Southern Rhone and they arrive at Guigal as wine, and then they aged, blended and bottled on site. These are the value Rhone expressions.
Guigal Condrieu 2019 – Condrieu is a small appellation, and Guigal vinifies 45% of its wine. Marcel Guigal is one of the people who took an interest in Condrieu and encouraged growers to replant viognier and revive the appellation.
Guigal Crozes Hermitage 2019 & Guigal Saint Joseph – Both of these crus are affordable and also great introductions to Northern Rhone Syrah.
Guigal Chateauneuf du Pape Rouge 2017 - Chateauneuf is the largest appellation in the Rhone. Most of the grapes to make this wine come from growers, some of them very well known.
Guigal Cote Rotie Brune et Blonde 2018 - We're ending where it all began for the Guigal family. Etienne was making Cote Roties in the 1950s but they are very different wines than what Guigal is making now.
If you have a question for the Barrel to Bottle Crew, email us at comments@binnys.com, or reach out to us on Facebook, Twitter or Instagram. If we answer your question during a podcast, you'll get a $20 Binny's Gift Card!
If you like our podcast, subscribe wherever you download podcasts. Rate and review us on Apple Podcasts.