Main Content Starts Here
The Agave and Nothing But the Agave - Barrel to Bottle Blind Tastes Additive-Free Tequila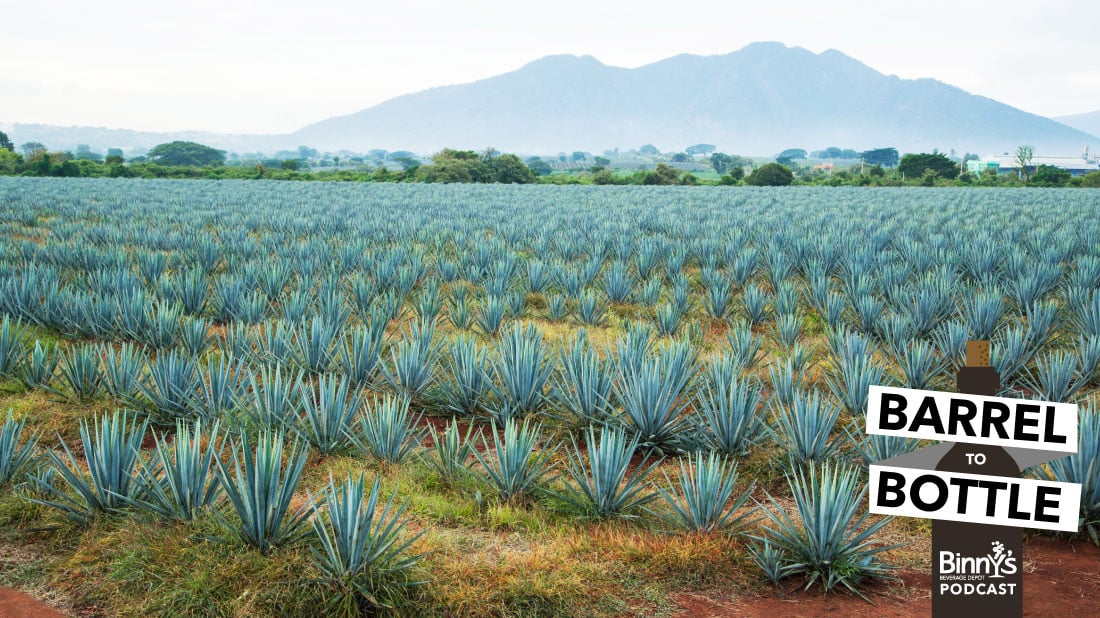 Here at Barrel to Bottle, we're big proponents of tasting blind. We're also big proponents of additive-free tequilas, which are becoming more and more popular with consumers. Pat has brought nine blanco tequilas and two reposado tequilas. Additive-free, no crap on tap, all bangers.
Blind taste along at home with the following additive-free tequilas
Tequila Ocho Plata – Fruity, flinty, rich agave character.
Don Fulano Blanco 80 Proof Tequila – Funky on the nose, some lactic character. It's floral instead of vegetal.
Villa Lobos Blanco Tequila – It has a mineral aroma, along with some honey.
PM Spirits Single Oven Blanco Tequila – More aroma and flavor on this one, like wet stone or rain.
Tequila Codigo 1530 Blanco – This one has more herbal and vegetal character and a very expressive nose.
El Gran Legado de Via Blanco Tequila – Citrus and agave. This smells like the prototypical blanco tequila.
Volans Blanco Tequila – This one is hot and spicy, with a slick mouthfeel. It's a little peppery on the finish.
Primo Tequila Blanco – This one is very muted and mild. If there's any citrus, it's like a mandarin or a kumquat.
Atanasio Tequila Blanco – This one is very divisive. It smells funky, like bleu cheese. But it would work in some kind of savory margarita. If you like funky mezcals, you'll love this.
Siete Leguas Reposado Tequila – Really pale for a reposado because there's no added color. It's subtle and quiet on the nose. It's the right amount of oak.
Mijenta Reposado – Vanilla and lactone on the nose, along with some dill or something else herbal.
If you have a question for the Barrel to Bottle Crew, email us at comments@binnys.com, or reach out to us on Facebook, Twitter or Instagram. If we answer your question during a podcast, you'll get a $20 Binny's Gift Card!
If you like our podcast, subscribe wherever you download podcasts. Rate and review us on Apple Podcasts.