Main Content Starts Here
Confessions of a Mixologist: Tea of Knowledge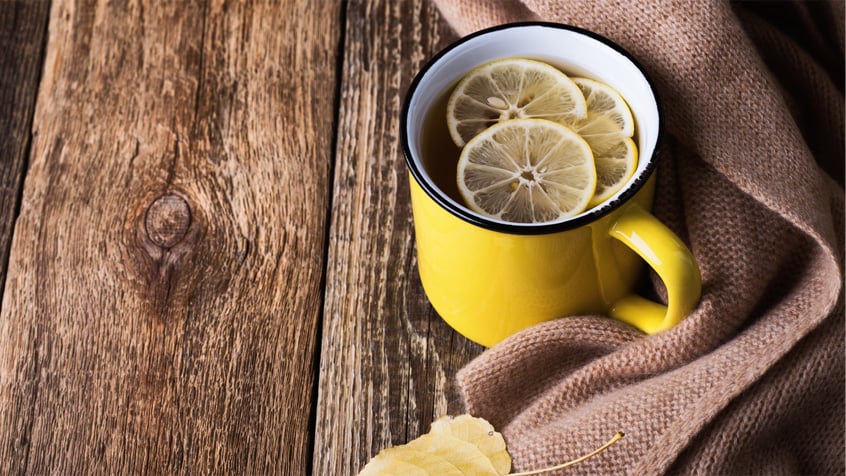 The apple and spice profile of this cocktail screams autumn. Not only that, it can be made into a classy and cool cocktail served up or on the rocks and is easily modified into a comforting riff on the Hot Toddy. Just add a crisp fall evening and maybe a hayride through the countryside to complete the scene.
Tea of Knowledge
INGREDIENTS:
2 oz chai infused cider (see below)
3/4 oz Bärenjäger honey liqueur

1/2 oz freshly squeezed lemon juice

Lemon wheel for garnish
SIMPLE STEPS:
Combine chai infused cider, apple brandy, honey liqueur and lemon juice and stir with ice. Strain into a cocktail coupe or over ice in a rocks glass. Garnish with lemon wheel.
To make the Hot Toddy – When the infusion is done and still hot, remove teabag and add remaining ingredients to the full 6 ounces of infusion. Garnish with lemon wheel and cinnamon stick. Serve immediately.
Chai Infused Cider
INGREDIENTS:
6 oz apple cider

1 chai teabag
SIMPLE STEPS:
Heat cider in microwave to near boiling. Steep tea for five minutes to make a strong infusion. Chill unless preparing for a Hot Toddy.