Main Content Starts Here
Summertime Sours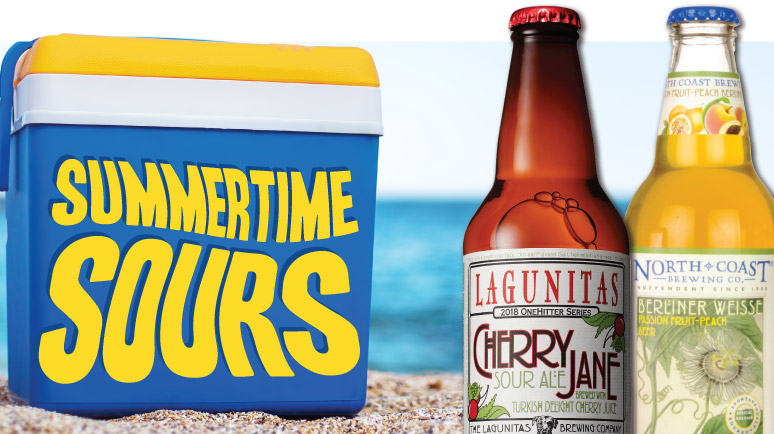 If the weather forecast pans out, the start of July is going to be a hot one! As you stock up for 4th of July celebrations, consider tossing a few sours into the mix. In the hot summer sun, nothing slakes thirst like a snappy sour.
North Coast Passionfruit Peach Berliner Weisse
North Coast's Berliner series is back and the latest release another home run. This bright and juicy Berliner style Weisse offers remarkably natural peach and passionfruit flavor. Surprisingly soft and creamy on the palate, its luscious finish makes it one of the most satisfying session beers around.
Cherry Jane is the latest sour from Lagunitas and it's bursting with cherry from start to finish. There's nothing subtle about this sour, but subtle was never Lagunitas' style. Sweet and fruity up front, with a deliciously tart and tangy back end.
Perennial's refreshing summer seasonal returns – in cans! Brewed with key lime juice, orange peel and lemon peel - this refreshingly clean gose is accented with just enough salt to make the finish pop. Another sour that's low in alcohol, but big in flavor.
Rounding out our list is the latest from Goose Island. While not technically a "sour", Soleil is made with Kombucha, a fermented tea that's famously tart and tangy. Designed, brewed and canned right here in Chicago, it's a refreshing citrusy saison, with a long spicy finish.