Main Content Starts Here
Something For Everyone - Barrel to Bottle Explores the Central Coast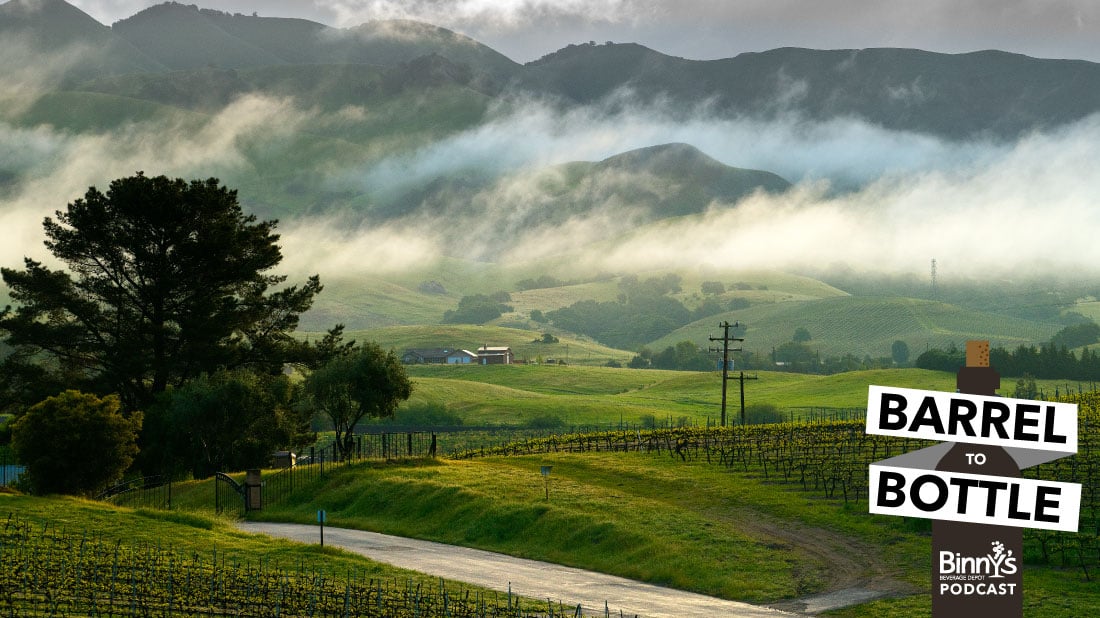 This week, Alicia has nine wines that showcase the variety and incredible value of California's Central Coast.
While some regions are becoming less and less accessible from a pricing standpoint, Central Coast offers tremendous value with something for everyone.
Monterrey County
San Luis Obispo County
Santa Barbara County
Margerum Sybarite Sauvignon Blanc 2022 – We're leaving the northwest/southeast mountain range and into an area with an east/west range, that funnels all the cool air in. It's quiet on the nose but it explodes on the palate. It's a restrained wine but still has acidic zip.
Sandhi Pinot Noir 2021 – This wine is so earthy but equally very fruity and savory. They're going for an old-world expression here, which is typical for Santa Barbara.
Beckmen Syrah Purisima Mountain Vineyard – There really is something for everyone in the Central Coast, including a single-varietal Syrah. It's meaty and spicy.
If you have a question for the Barrel to Bottle Crew, email us at comments@binnys.com, or reach out to us on Facebook, Twitter or Instagram. If we answer your question during a podcast, you'll get a $20 Binny's Gift Card!
If you like our podcast, subscribe wherever you download podcasts. Rate and review us on Apple Podcasts.