Main Content Starts Here
Pair 'em and Share 'em - Barrel to Bottle Revisits 2022 BCBS, Now With Cheese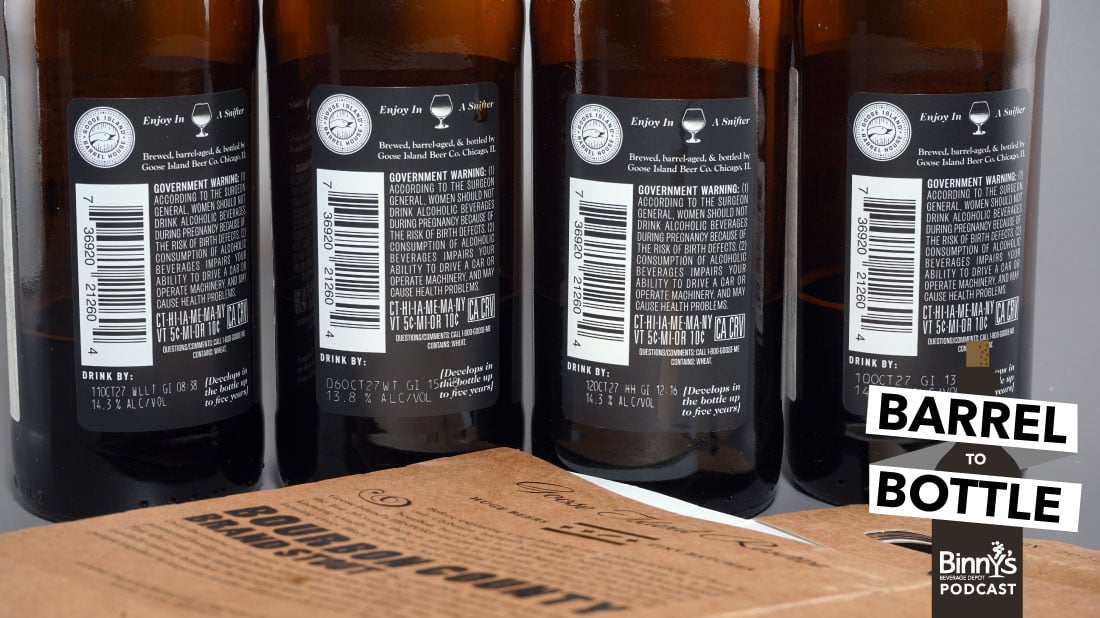 Barrel-aged beer, lots of cheese, warm weather; that seems like a perfect combo. This week on Barrel to Bottle, we're revisiting the 2022 Bourbon County Stout line-up with some fun easter eggs and easy food pairings.
We sent Roger on a treasure hunt to track down the single-distillery variants of Bourbon County Brand Stout that saw limited release in 12-ounce four packs. Beer aged in barrels from those distilleries-Heaven Hill, Wild Turkey and Willett-was blended and bottled for the majority of 12-ounce four packs. Additionally, this is a different blend then what was in the 16.9-ounce bottles. Confused? Don't worry, we're going to walk you through it.
When you're pairing food with any alcohol you can go one of two ways; complimentary or contrasting. Roger brought some examples of each, with bleu cheese, chèvre, fig butter, dried apricots, and Fig Newton-like fig cookies. All these pair with today's beers in different way.
While some of these bottles might take a little work to track down, Sir Issac's is still out there and tasting great. Don't like the concept fool you into thinking it's just another pastry boy. It's stands well enough on its own, but Roger has brought a few food pairings to take it to another level.
If you have a question for the Barrel to Bottle Crew, email us at comments@binnys.com, or reach out to us on Facebook, Twitter or Instagram. If we answer your question during a podcast, you'll get a $20 Binny's Gift Card!
If you like our podcast, subscribe wherever you download podcasts. Rate and review us on Apple Podcasts.