Main Content Starts Here
National IPA Day 2018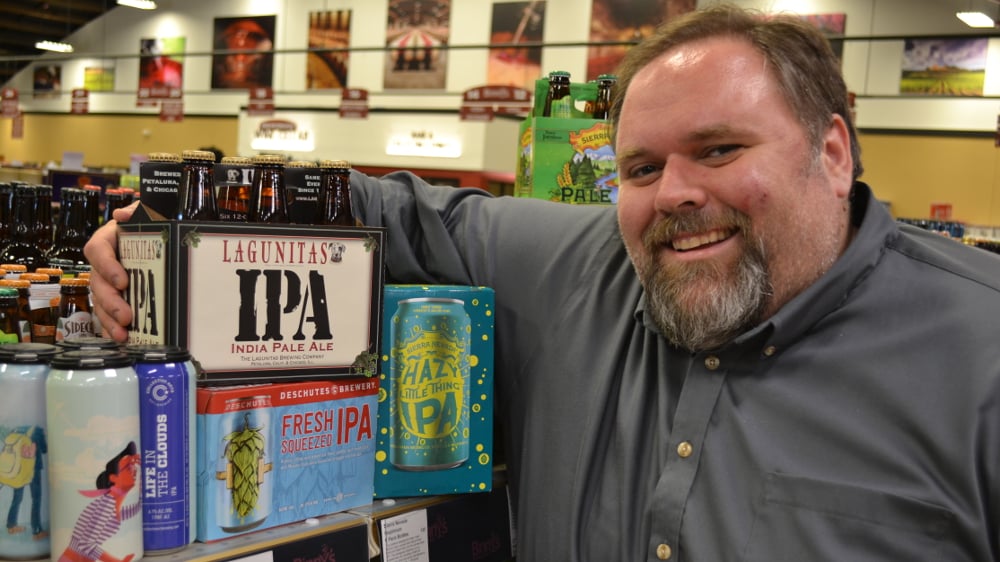 In the world of craft beer, IPA is king. At last year's Great American Beer Festival, the number of American-Style IPA submissions dwarfed all others at 408 entries! A Chicagoland brewery took home gold BTW… Today we celebrate India Pale Ale – a once nearly forgotten British style that America made its own. From soft and hazy NEIPA, to bracingly bitter West Coast DIPAs, this forever evolving style comes in many shapes and sizes. The Binny's Beer team tastes its way through a sea of IPA - here are a few of our favorites.
Sierra Nevada Hazy Little Thing
Sierra Nevada's entry into the hazy-sphere is exceedingly light in body, velvety smooth across the palate and bursting with bright tropical aromatics. Citra and Comet hops deliver a predominately citrusy hop profile, accented by guava, lemongrass and gooseberry.
- Roger A.
One of the OG juicy IPAs. Grapefruit and sweet citrus up front, followed by a wave of Mosaic hop bitterness that keeps things balanced. Perfect as a summer thirst quencher, offering value that's hard to beat!
- Alex O.
Collective Arts Life in the Clouds
This is on par with the premier examples of the NE IPA style, and at $9.99 it's an absolute steal compared to the premiums other breweries are charging. Life in the Clouds strikes a balance by not being overly bitter or sweet - resulting in a drinkable, tropical, hazy, and juicy experience.
- Kyle F.
Caramel malt sweetness provides an excellent stage for seven different hops to get down in this classic IPA. Melon, pineapple and touch of fresh cut grass up front, with classic IPA bitterness on the finish. Excellent with spicy cuisine.
- Tom M.