Main Content Starts Here
More Damn Fine Coffee Beers - Barrel to Bottle Brews Up Some Coffee, Beer and Cookie Pairings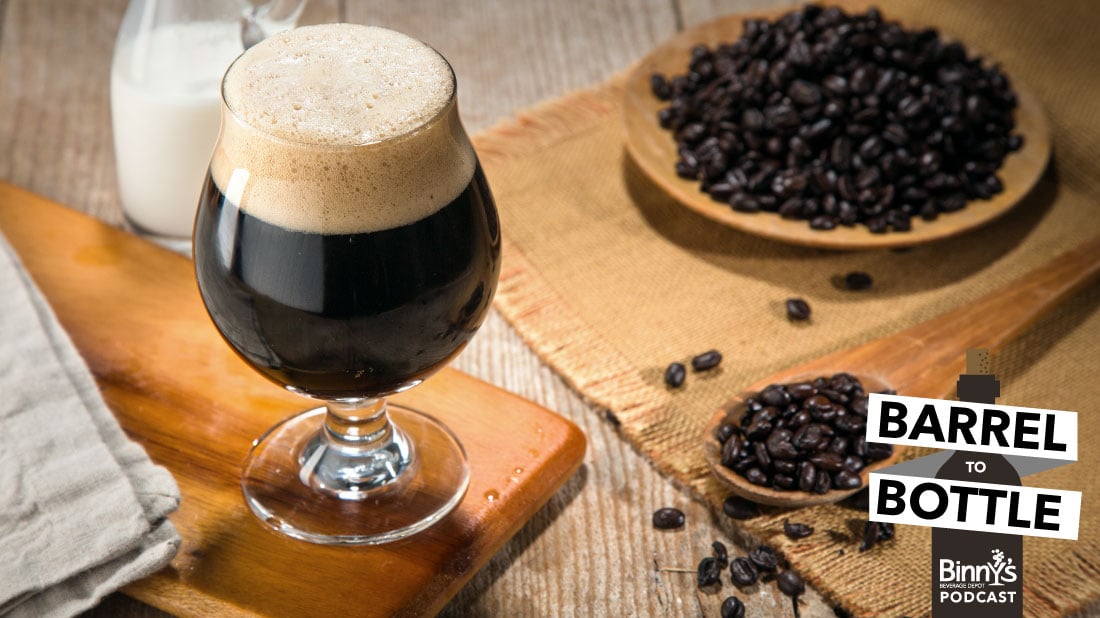 Coffee: the original beer adjunct before that became a dirty word. We only just did a coffee episode in late 2022 but there are so many coffee stouts being released, especially in the winter months, that it makes sense to do another one.
This time in addition to drinking coffee beer, and the coffee these beers are made with, Roger has baked several cookies that pair great with the beer and the coffee.
Half Acre Big Hugs – Half Acre has been making Big Hugs for fourteen years now. Two Dark Matter coffees were used in this beer, one as a liquid concentrate and one as whole bean.
Lagunitas Willettized Coffee Stout – This one is back after a year off; it's aged in Willett barrels. The coffee in this beer is the Metropolis Spice Island Blend, which is one of their best-selling coffees. A lot of times these beers are made with single origin coffees, but Spice Island is readily available. Roger is pairing this coffee/beer with the toffee square cookie.
Goose Island Bourbon County Brand Coffee Stout – It's been way too long since Goose released BCBS Coffee. As per usual, they've partnered with Intelligentsia coffee. This is made with a coffee from Burundi, and it displays a lot of the traditional Ethiopian-type coffee flavors. Roger recommends the Ina Garten fruitcake cookie with this, but the Mexican Wedding cookie also works.

Dogfish Head Wake Up World Wide Stout – Dogfish Head was one of the first craft brewers that used adjuncts, as a middle finger to the Reinheitsgebot. They always used them in a subtle way though. When the original World Wide Stout came out it was likely the highest ABV of anything on the market, at least until Utopias. Roger recommends the Mexican Wedding cookie with this one. It totally transforms the beer from a bit of an umami bomb to a delightful dessert.
If you have a question for the Barrel to Bottle Crew, email us at comments@binnys.com, or reach out to us on Facebook, Twitter or Instagram. If we answer your question during a podcast, you'll get a $20 Binny's Gift Card!
If you like our podcast, subscribe wherever you download podcasts. Rate and review us on Apple Podcasts.