Main Content Starts Here
Marsha Milam - Barrel to Bottle Sips Spirits With Milan & Greene's Co-Founder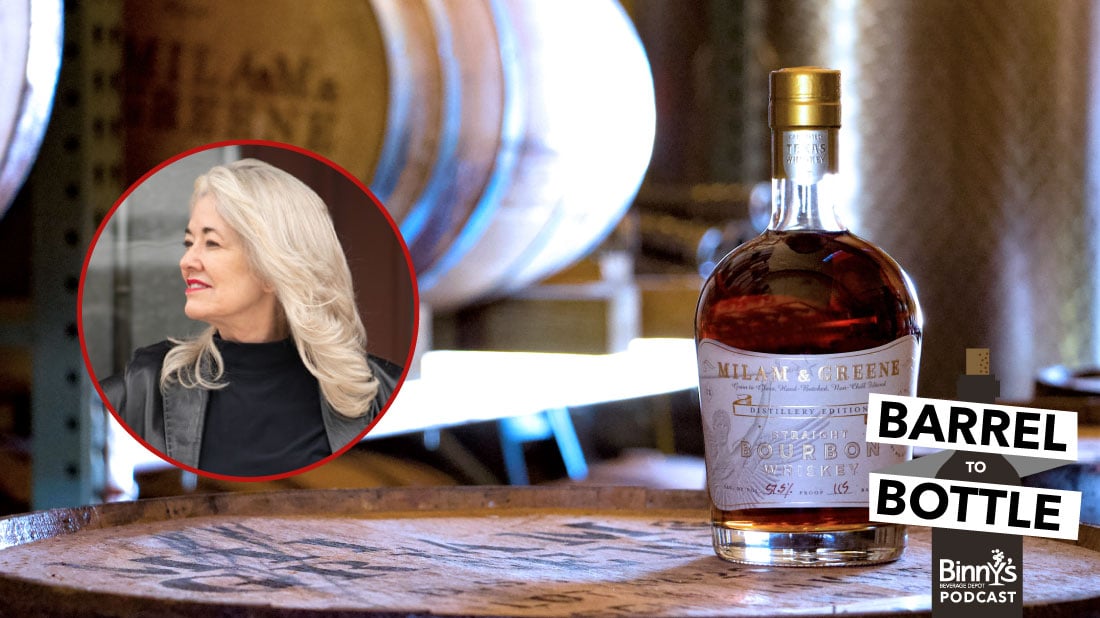 Marsha Milam is one of the founders of Milam & Greene, a Texas distillery that makes their own juice, but also blends and ages sourced liquid. Marsha started the distillery after having an epiphany while on the Bourbon Trail in Kentucky. She recruited world-renowned spirits expert Heather Greene to be her partner and blender. Then she brought in Marlene Holmes, formerly of Jim Beam, to be her Master Distiller.
Drink along at home with the following bourbons:
If you have a question for the Barrel to Bottle Crew, email us at comments@binnys.com, or reach out to us on Facebook, Twitter or Instagram. If we answer your question during a podcast, you'll get a $20 Binny's Gift Card!
If you like our podcast, subscribe wherever you download podcasts. Rate and review us on Apple Podcasts.