Main Content Starts Here
Jack Daniel's - Barrel to Bottle Chats with Assistant Distiller Lexie Phillips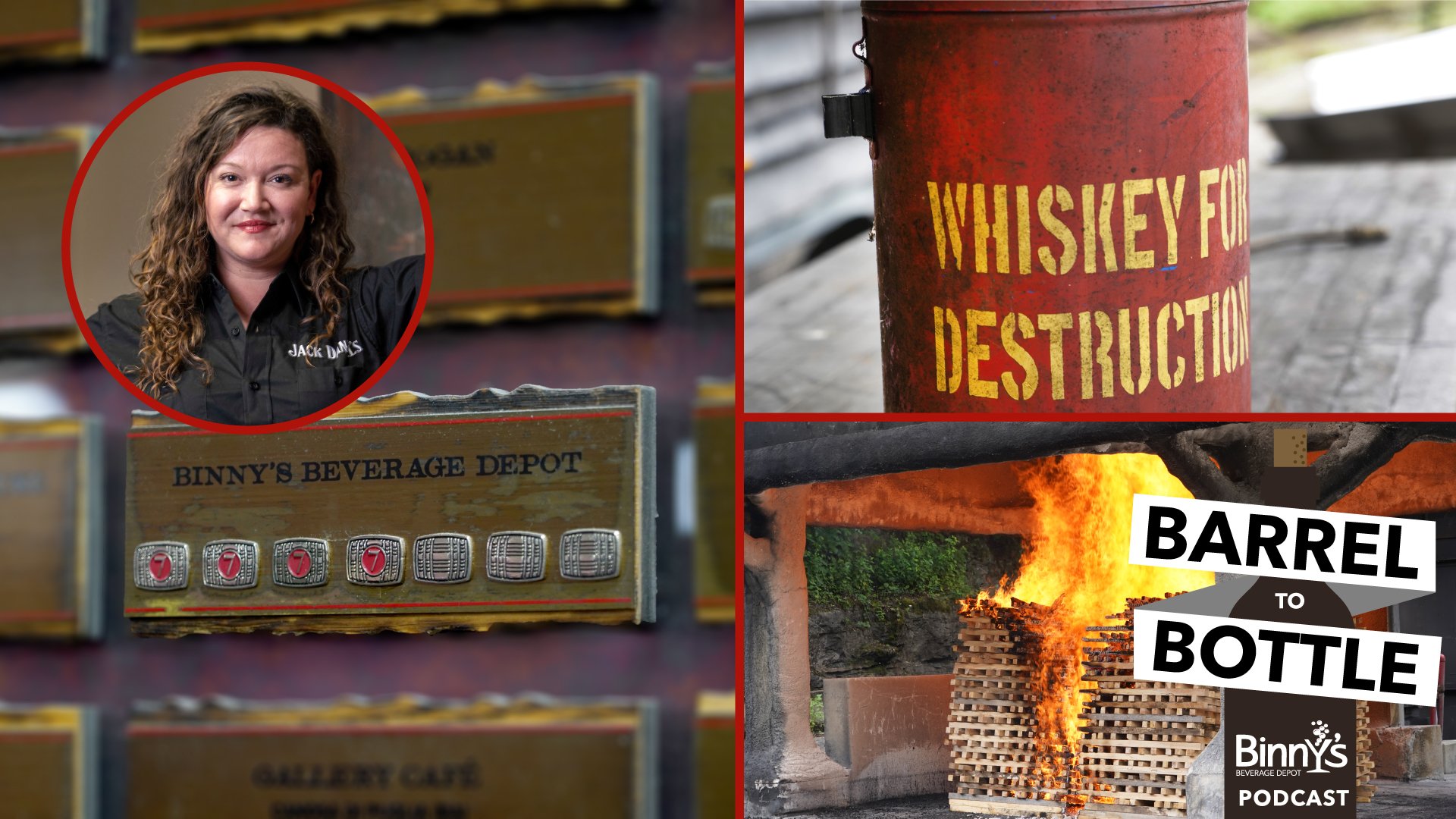 Lexie Phillips, assistant distiller at Jack Daniel's, stops by the Lincoln Park tasting room to sample a line-up of the famous Tennessee Whiskey with the Barrel to Bottle Crew. There's a lot of innovation coming out of Lynchburg these days, but there's still the classic Old No. 7.
Lexie grew up near the distillery and dozens of her relatives have worked there, starting with her great-grandfather, shortly after Prohibition. She worked her way up from quality control to one of only six women to work as a distiller at Jack Daniel's and the first to ever be assistant distiller.
Today we're diving in first with Gentleman Jack It's a lighter whiskey so it's a great jumping off point for a tasting. They started making this in the late 80s, when drinkers were very into clear spirits. It's twice mellowed so and very sweet-forward. The second mellowing is on the same charcoal but it's pumped through instead of gravity fed.
Old No. 7 is the rock whiskey. Greg has probably had it at concerts more than anywhere else. Frank Sinatra once called it "the nectar of the gods" so it's always gone well with music. Jack black label is a mingling of all floors of a rickhouse.
Jack Single Barrel gets its bold character from the very high heat of the top floor of their rickhouse. It can get up to 120º degrees up there in the summer and that's when the wood pores open up and the whiskey seeps in. Then it's pushed back out in the winter. The proof is higher on Single Barrel as well.
Jack Daniel's Bonded is made according to the Federal rules. Almost all of their products could technically be released as Bottled in Bond though. These particular ones are from barrels holding darker whiskey that comes from upper floors of the rickhouses. This one would probably be great in a Manhattan or Boulevardier.
Lexie has been an assistant distiller for about a year and a half. She started during COVID, when they were putting together their 10-year release and their Coy Hill release. One of her first tasks was checking proof on barrels for Coy Hill, which got up to 140 or 145. There were a lot of barrels with 50% loss, and even one that got up to 159 proof.
Finally today, Jack Triple Mash. It's a blend of three straight American whiskies and it's Bottled in Bond. Most surprising of all, there's a malt whiskey in here.
If you have a question for the Barrel to Bottle Crew, email us at comments@binnys.com, or reach out to us on Facebook, Twitter or Instagram. If we answer your question during a podcast, you'll get a $20 Binny's Gift Card!
If you like our podcast, subscribe wherever you download podcasts. Rate and review us on Apple Podcasts.