Main Content Starts Here
It's Your Gummy!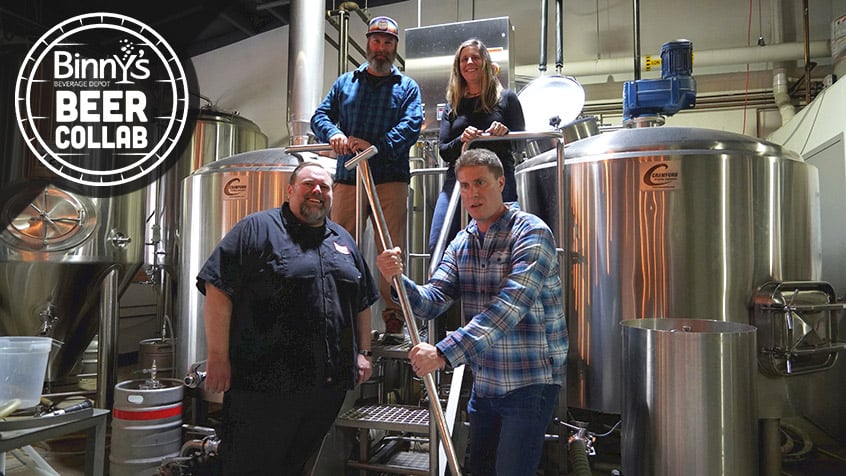 If you've never had a Noon Whistle Gummy, where have you been? Thankfully, many of you have, and a bunch of you helped us design this brand-new brew. From a list of 14 different hop varieties, you picked your three favorites. Citra, Mosaic and Lemondrop came out on top - a trio of citrusy strains that you can learn more about on Barrel to Bottle, the Binny's Podcast. Noon Whistle makes some of the best NEIPAs on the shelf, but when they first opened their doors, there wasn't one on the menu.
Noon Whistle's initial focus was on session beer – brews that are low in ABV, yet big in flavor. Be it a refreshing tart Berliner Weiss or a snappy Gose – their sour Smack Series continues to deliver just that. However, when New England style IPA began to take the beer world by storm, Noon Whistle took notice.
Their first attempt at this hazy style resulted in an IPA with such a ludicrous amount hops that it gummed up their entire brewing system. After a bit of tweaking, a new series was born. Super aromatic on the nose and creamy across the palate – the Gummy series is NEIPA done right.
A single batch of any given Gummy requires four turns of Noon Whistle's 15 barrel brewhouse. As with our first Noon Whistle collab, G'Day Gummy, we were eager to stop by the brewery and lend a hand.
A few weeks later, the latest edition to the Gummy family was canned and ready to go. Say hello to Your Gummy.
A big thanks to our friends at Noon Whistle and to all those who voted. We hope you enjoy Your Gummy, we sure do.