Main Content Starts Here
It's Sangria Season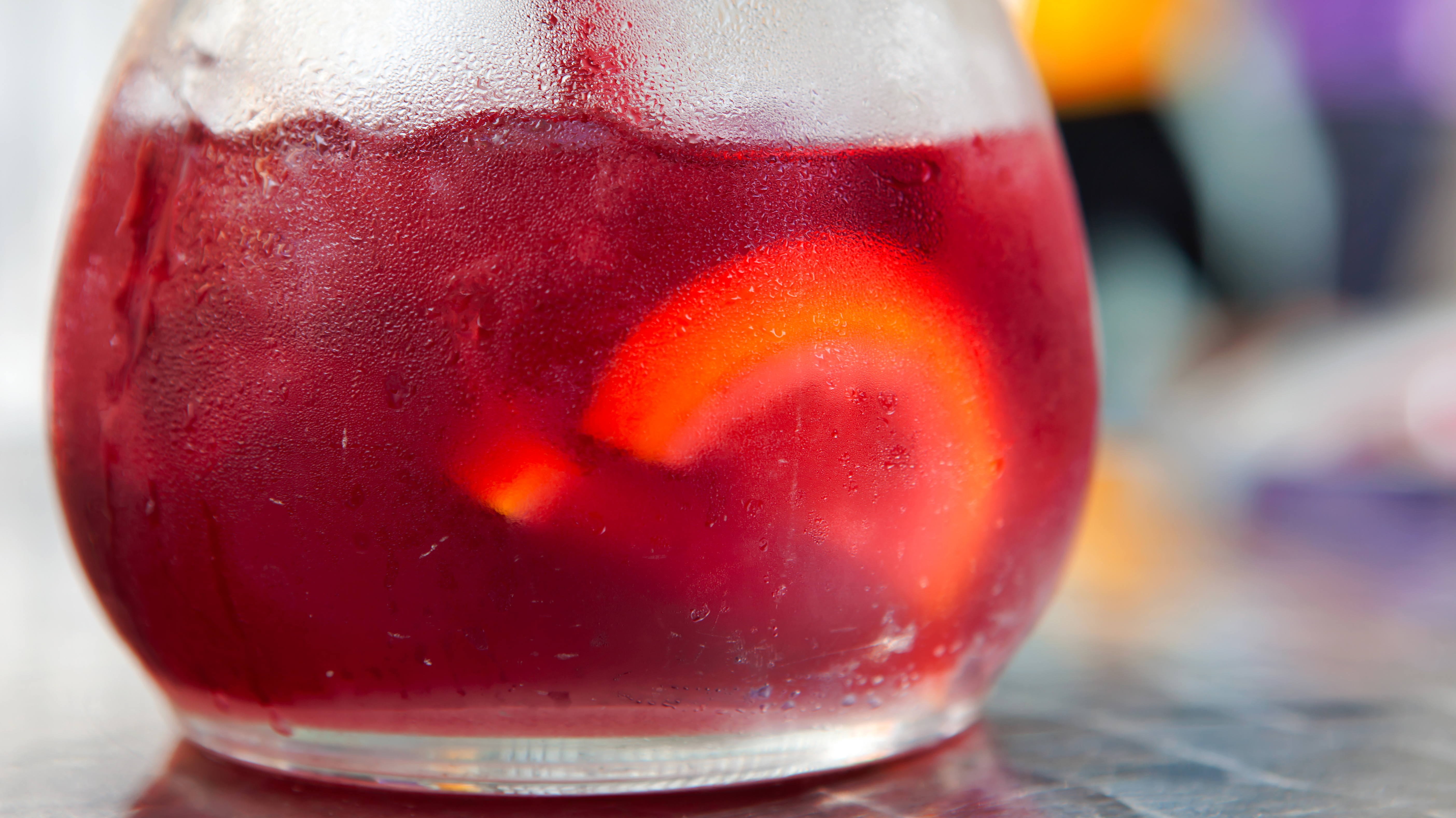 This is positively the best time of year in Chicago. It's sixty degrees, with a calm breeze and loads of sunshine. Time for biking, jogging, boating, gardening, playing with the pup. Picnics, barbecues and parties. Cleaning up the yard, washing the car, straightening up the garage, washing the windows...
But who am I kidding?! It's time for sitting outside and drinking sangria!
There are a lot of premade versions out there, and most of them are fine. Glunz de la Costa from right here in Grayslake is a great choice. But for me it's like buying jarred spaghetti sauce. It'll do in a pinch, and you can always add to it as you please; but I prefer to make my own.
I always get requests for recipes this time of year, and there are hundreds of variations. The key is to start with good wine. Unfortunately I hear "I don't care, it's just for sangria" all the time. Sure, it doesn't have to be fancy or expensive but it has to taste good. Your drink is only as good as your ingredients, right? And sangria is mostly wine, so start with something yummy. Steer away from full bodied, tannic wines like cabernet. You want something fairly light, fruity and not too oaky. Grenache/garnacha is a great choice for red and I highly recommend Spain's Monte Oton. You can also start with a good zin or shiraz but make sure it's not too smoky or spicy. Pinot noir works too. For white, use Protocolo Blanco from Spain, an Orvieto from Italy or a light pinot grigio.
I always cut my sangria with ginger ale before I serve it. It adds a bit more sugar, the bubbles are fun, and otherwise this sangria is very strong. Best served over ice in a bigbulbed wine glass with an orange wedge or, for the undiscerning, a red solo cup.
Barb's Sangria Recipe
INGREDIENTS:
SIMPLE STEPS:
Mix and chill over ice.