Main Content Starts Here
Hungry For Hops? Introducing Half Acre Rumble Grumble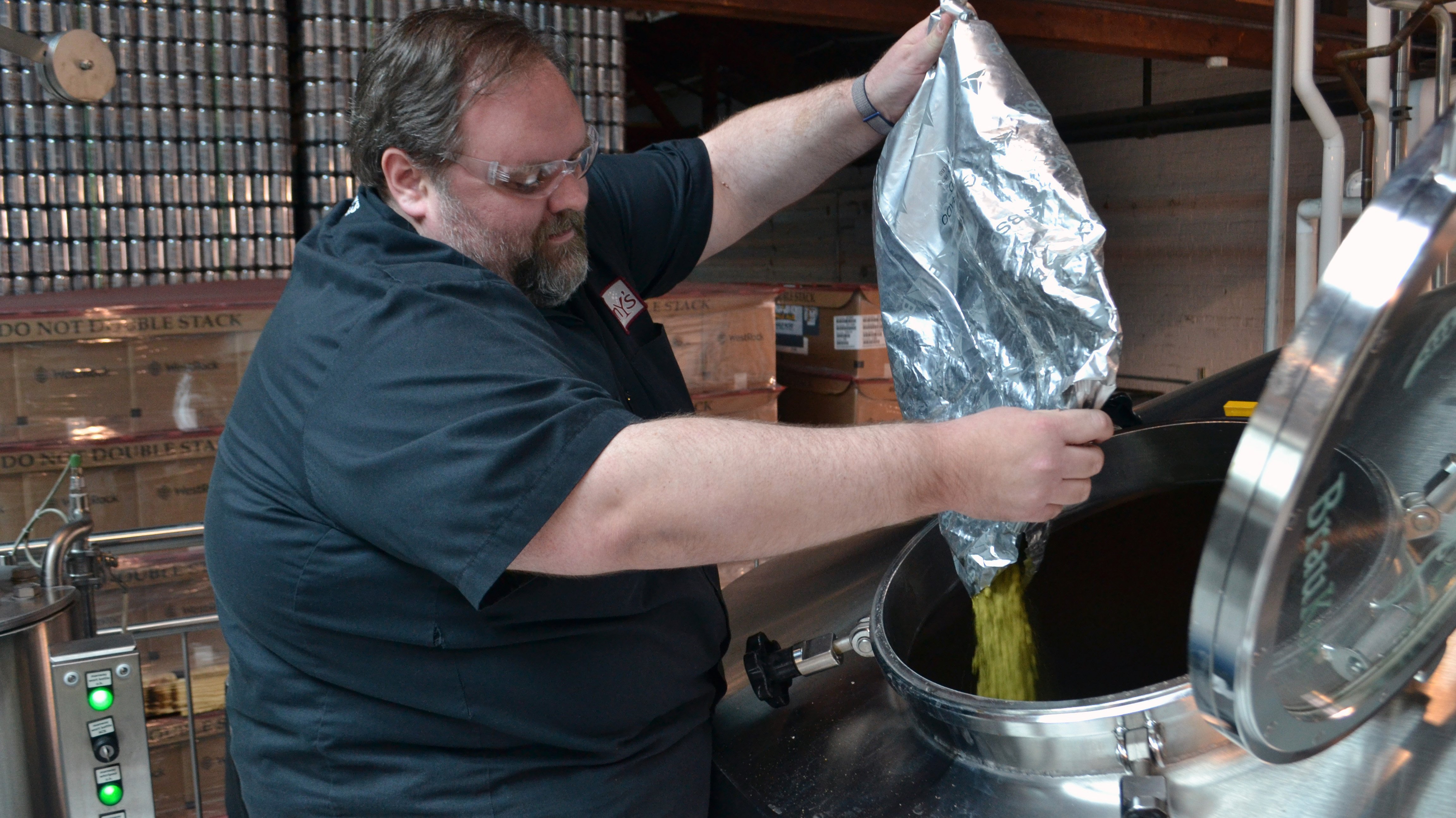 Whether it's a bone-dry West Coast IPA, a big malty DIPA or a bright juicy IPA – Half Acre consistently brews some of the best IPAs on our shelves. We wanted to see this alchemy in action and our friends at Half Acre graciously obliged. What kind of beer were we looking for? The people are hungry for hops and their appetite knows no bounds! Juicy hops please and crank it to 11.
As for a malt bill, Rumble Grumble blends some workhorse staples along with a touch of Vienna malt. A healthy addition of wheat and oats helped ensure it was plenty hazy, soft and creamy. Fermentation employed London 3 and Conan, a pair of estery yeasts that are famous for imparting fruity flavors and aromas.
Last, but not least, the hops – so many hops. Zero hops were introduced during the boil. Only after the wort had been cooled down a bit, were hops introduced to the whirlpool. This helped ensure pronounced hop flavor, but minimal bitterness.
As for the dry hopping – Rumble Grumble was dry hopped twice with a massive mix of Sabro, Simcoe, Citra and El Dorado. Clocking in at over 5 pounds per barrel – that's nearly twice the rate of many Half Acre DIPAs. It's an irresponsible amount of hops, but after a taste – it was worth it.
Mango, papaya, peaches, pineapple and cantaloupe are among the many flavors in this juicy masterpiece. Hats off to Half Acre, you've done it again. It was a pleasure being a part to such a delicious DIPA.