Main Content Starts Here
Herradura Tequila - Barrel to Bottle Chats With Ruben Aceves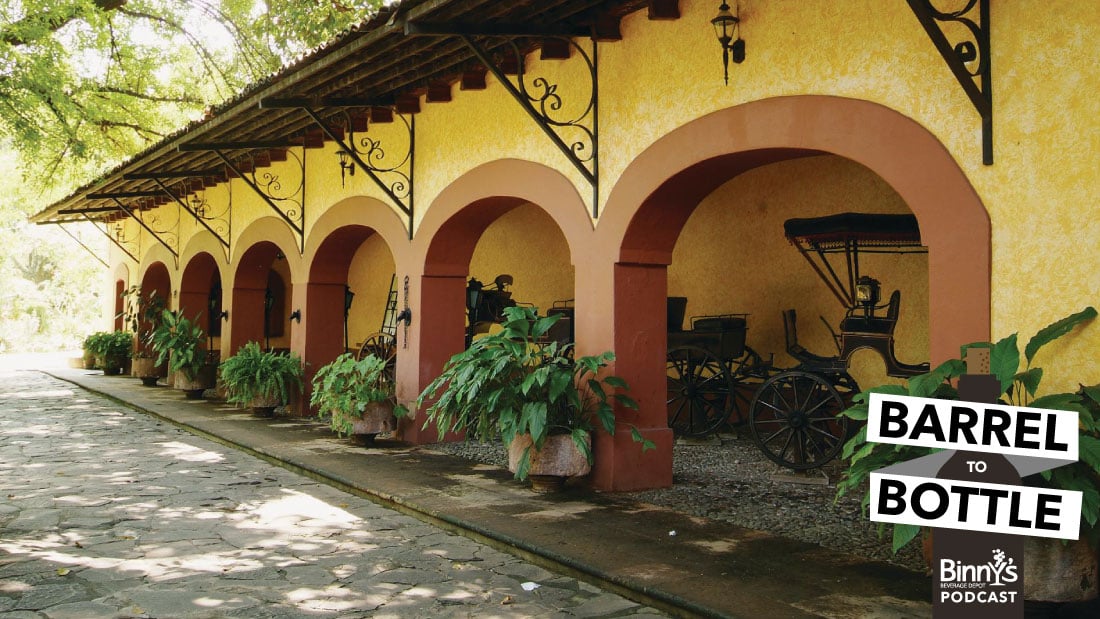 Ruben Aceves is the global brand ambassador for Tequila Herradura. The family sold to Brown-Forman in 2007 but before that there were seven generations working at the hacienda. Tequila Herradura has the last remaining hacienda in the tequila industry.
Herradura Ultra is an añejo tequila that then gets filtered in activated charcoal. What comes out is also known as Cristalino Tequila. It looks like a blanco but it tastes like an añejo. Don Julio first made a Cristalino as an accident, but they bottled it and sold it and it took off as a style.
Selección Suprema is an Extra Añejo aged for 49 months in American Oak barrels. Why 49? Why not 48, four years? Or an even 50? They tried multiple different ages but decided 49 was the consensus favorite. This is a tequila for whiskey drinkers. Due to the 49 months of aging and in the extreme, mostly hot temperatures of Mexico, they see about 40% loss in the barrel.
Legend is a new release coming soon to Chicago from Herradura. Similar to the Jack Daniel's Sinatra Select release, this tequila is aged in grooved barrels. The barrels are grooved, then toasted and charred, so you get more surface area for the liquid.
Ruben has been in the industry for several decades now, but where does he see it going? How does Herradura expand around the world? What will happen to all of the celebrity tequila brands?
If you have a question for the Barrel to Bottle Crew, email us at comments@binnys.com, or reach out to us on Facebook, Twitter or Instagram. If we answer your question during a podcast, you'll get a $20 Binny's Gift Card!
If you like our podcast, subscribe wherever you download podcasts. Rate and review us on Apple Podcasts.