Main Content Starts Here
Fresh From Odd Side Ales - Binny's Dank Juice!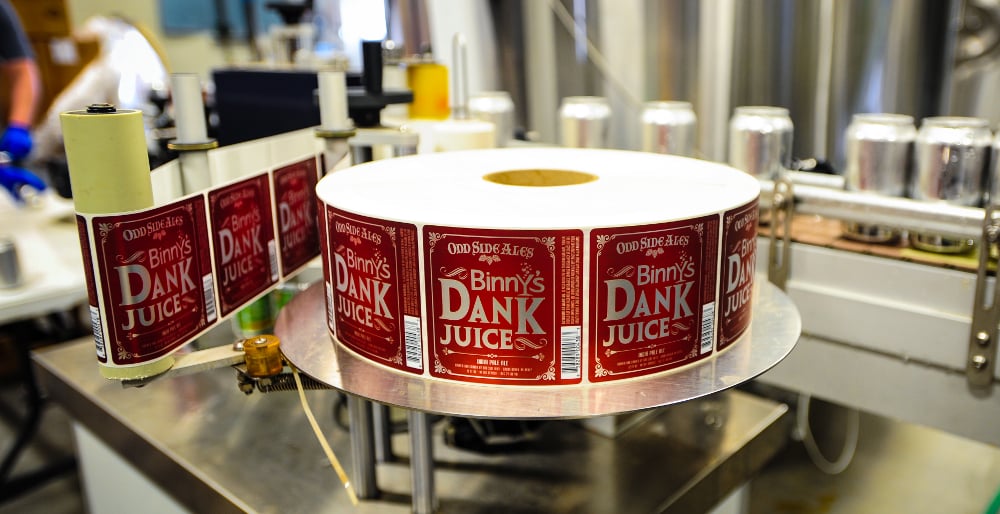 Odd Side Ales Dank Juice
series is easy to love. Hugely aromatic, super soft and juicy, with a creamy fruit filled finish - when it comes to New England style IPA, these Midwesterners have it dialed in. It's hard to pick a favorite, but Mosaic Dry Hopped Dank Juice is right near the top. With that in mind, Odd Side Ales crafted this special edition. So, what's unique about this edition of Dank Juice? First off, the grain bill was tweaked a bit, making it a little bit lighter in body and color. As for the yeast, Binny's Dank Juice is brewed with an English strain whose bright fruity esters meld wonderfully with the beer's juicy hop profile. Let's talk hops. Binny's Dank Juice is brewed with Amarillo and Mosaic hops two famously fruity hops that impart big citrus and tropical fruit. Amarillo is key for imparting that herbaceously dank flavor. The real payload of hops comes on the cold side, where massive amounts of Mosaic and Centennial are thrown into the fermenter. Two separate dry hop additions impart a breathtaking bouquet that's citrusy, floral and tropical. And now, the beer The nose is everything we've come to love and expect from the Dank Juice series. Double dry hopped with Mosaic and Centennial, it's floral and dank with notes of guava and papaya. A soft and fruity palate offers plenty of peach, pineapple and nectarine. It finishes with a touch of resinous spice, with notes of tangerine and pineapple. A big thanks to Odd Side Ales for brewing such a delicious IPA!