Main Content Starts Here
Dry January 2023 - Barrel to Bottle Has the Latest in Non-Alc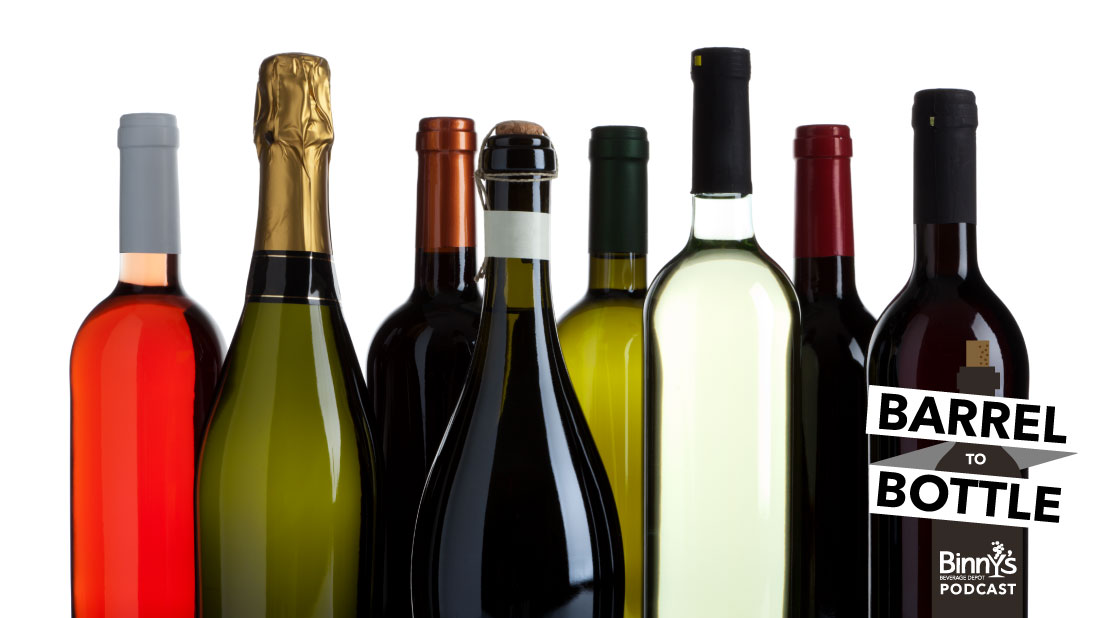 We haven't done a Non-Alc episode in two years, and a lot has changed in that time. The entire category has exploded; not only are there more options than ever, but the options are better than they've ever been.
This week, Roger, Alicia, and Pat have brought the newest and best options for Dry January and beyond in beer, wine, and spirits.
Roger's NA Beer/Seltzer Options:
Lagunitas Hoppy Refresher – Hop Water is all the rage right now. It's seltzer with hops and some natural flavors. Lagunitas initially thought this would be a drink mixer, but then people started drinking it straight and it took off, possibly due to the popularity of hard seltzer.
Lagunitas Hoppy Refresher Variety – With the popularity of Hoppy Refresher, Lagunitas introduced a variety pack with blood orange and berry lemon flavors, on top of the original. These are all made with hop extracts, which shouldn't be viewed as a way of "cheaping out".
Noon Whistle Hop Water – This is a brand-new hop water, but Roger is already hearing from people who say it's their favorite. This tastes the most like hops of anything we've tried so far. If you already like hop water, there are way more options than ever.
Big Drop Paradiso Non-Alocholic IPA – This beer uses lactose, wheat, and oats, to give it a little more mouthfeel. That definitely sets it apart from other NA products that are missing some body. Also, for something his beer-adjacent, it's only 61 calories.
Big Drop Galactic Extra Dark Non-Alcoholic – This is essentially an NA stout, and you get a lot of roastiness on the nose. It's slightly higher at 90 calories but that's still pretty low. It might not have the body of a stout, so it's more like a schwarzbier or some other dark beer that isn't a stout.
AleSmith NA IPA – This is a new beer from one of Roger's favorite breweries. This definitely drinks like a beer, with a lot of hop character.
Alicia's NA Wine Options:
Freixenet 0.0 NA Sparkling Wine – This has alcohol removed, but it's still pretty sweet. As with all of these, when you remove alcohol, you lose body. Juice is added back in for body. Otherwise, it's going to taste neutral.
Giesen Brothers Zero Rose Non-Alcohol Wine – This is a dryer expression because there was not much residual sugar added back in. It also means it's lower in calories.
Giesen Brothers Zero Riesling Non-Alcohol Wine – This one does have some sugar in it, so structurally it's much closer to a wine with alcohol. Rieslings are perfect for the alcohol removal process because you expect sweetness.
Fre Cabernet Sauvignon – White wines definitely have the advantage in the NA category, but the Fre Cab is a good choice if you want a red. Roger is loving this wine.
Pat's NA Spirits:
Lyre's Dry London Spirit – It's important to remember with all of these NA spirits that they aren't meant to be consumed by themselves. These are for cocktails! This has a lot of body to it; it would work great in a gin & tonic.
Martini & Rossi Vibrante Aperitivo – This one is pretty spicy, very oregano-heavy. There are a lot of aperitivos and vermouths that have a strong oregano flavor. It would mix great with the Lyre's Dry London Spirit.
Spiritless Kentucky 74 Bourbon Distilled Non-Alcoholic Spirit for Bourbon Cocktails – It's right there in the name, use this for cocktails. This would be great in a whiskey sour.
Spiritless Whiskey Sour & Spiritless Old Fashioned – These are RTD NA cocktails with Spiritless 74 in them.
If you have a question for the Barrel to Bottle Crew, email us at comments@binnys.com, or reach out to us on Facebook, Twitter or Instagram. If we answer your question during a podcast, you'll get a $20 Binny's Gift Card!
If you like our podcast, subscribe wherever you download podcasts. Rate and review us on Apple Podcasts.